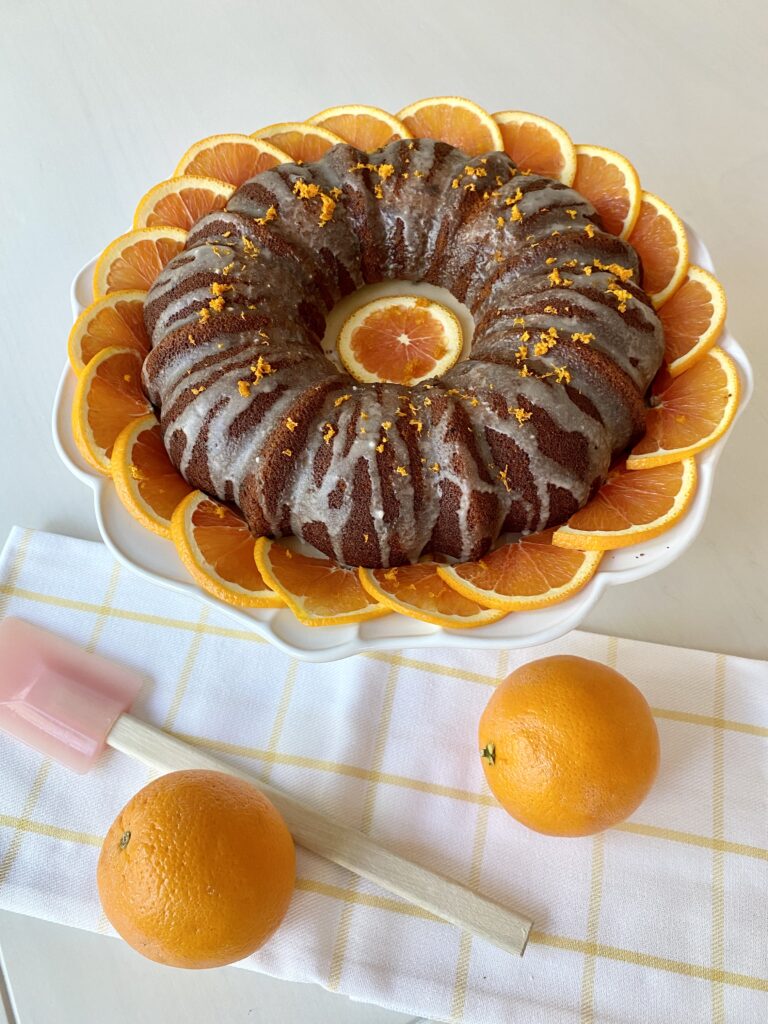 While I love sharing things I've learned with years of entertaining, I'm also usually the first to admit my shortcomings. And without a doubt, baking has to be one of the things that has always challenged me. Naturally, as someone who loves to entertain and considers herself rather resourceful, I have developed ways over the years to make baking as easy and as painless as possible. So I've come up with my best baking hacks, tips and tricks and I'm sharing them all with you!
If there is anything such as a no-bake dessert, I will chose this option every time. However, I know that's not always the case. But I've learned how to take an ordinary store-bought dessert or boxed cake mix and give it a special touch so no one is the wiser. Read on for my baking hacks and let me know in the comments if you have any to share!
1. sprucing up a boxed cake mix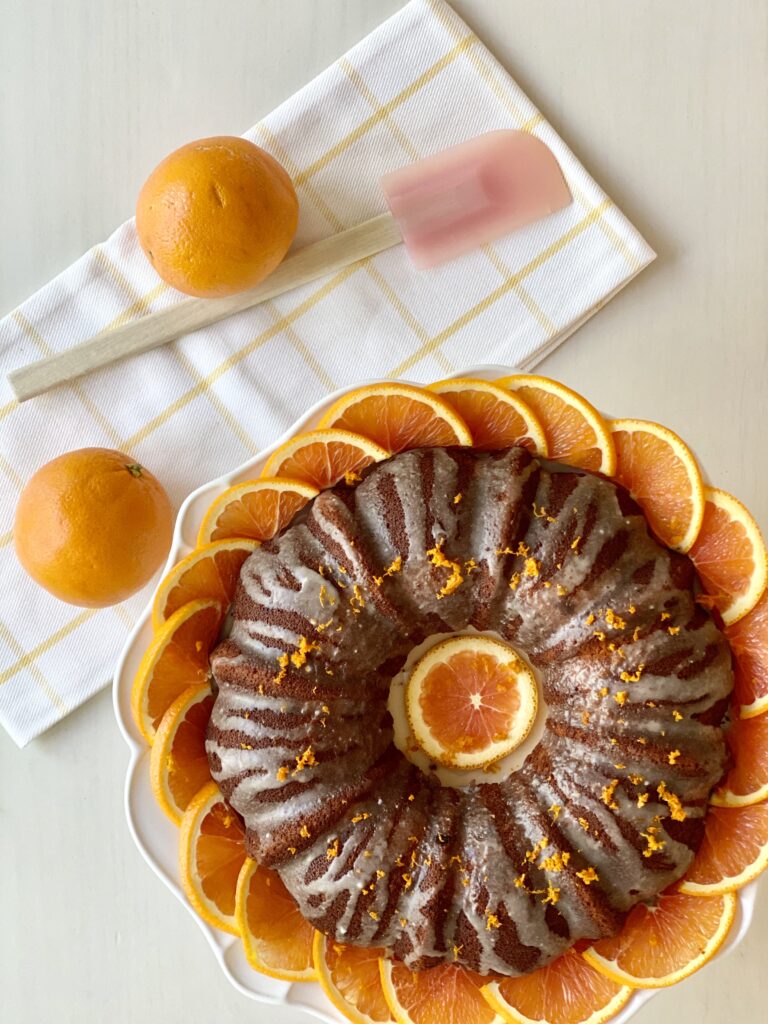 Instead of using water like the instructions on this blood orange cake mix, I squeezed fresh orange juice and used in that in place. The icing powder got a splash of blood orange juice for extra citrus flavor and I also zested some of the orange and added that into the mix.
Shop my favorite cake stands here:



2. Using a decorative cake pan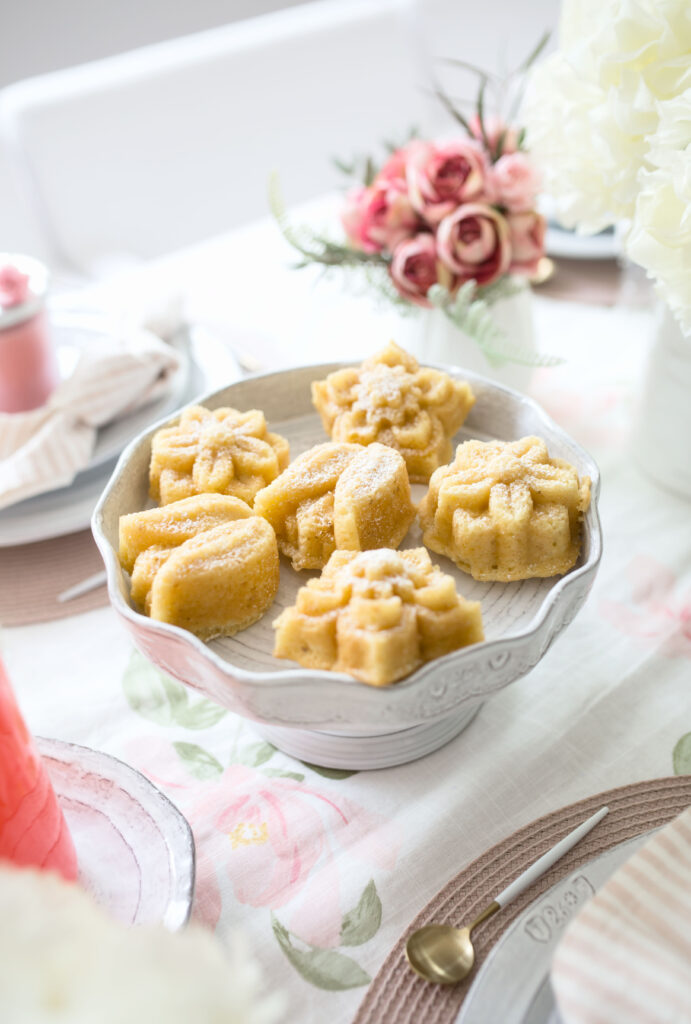 The instructions for this lemon cake recipe called for a loaf pan, which is great for banana bread, but not for a pretty cake. There are so many decorative cake pans on the market now – I love anything from Nordicware – great seasonal designs that make such a statement!
Shop my favorite decorative cake pans here:




3. adding high-quality ingredients
By now, you've surely heard that sweet and salty are a great flavor combination. This is why I love taking high quality fleur de sel and sprinkling it on store-bought break and bake cookies about one minute before they're done – another baking trick (and well-kept secret of the most requested chocolate chip cookies in my neighborhood!). Sometimes I will even add Guittard Milk Chocolate Baking Chips for more chocolatey goodness.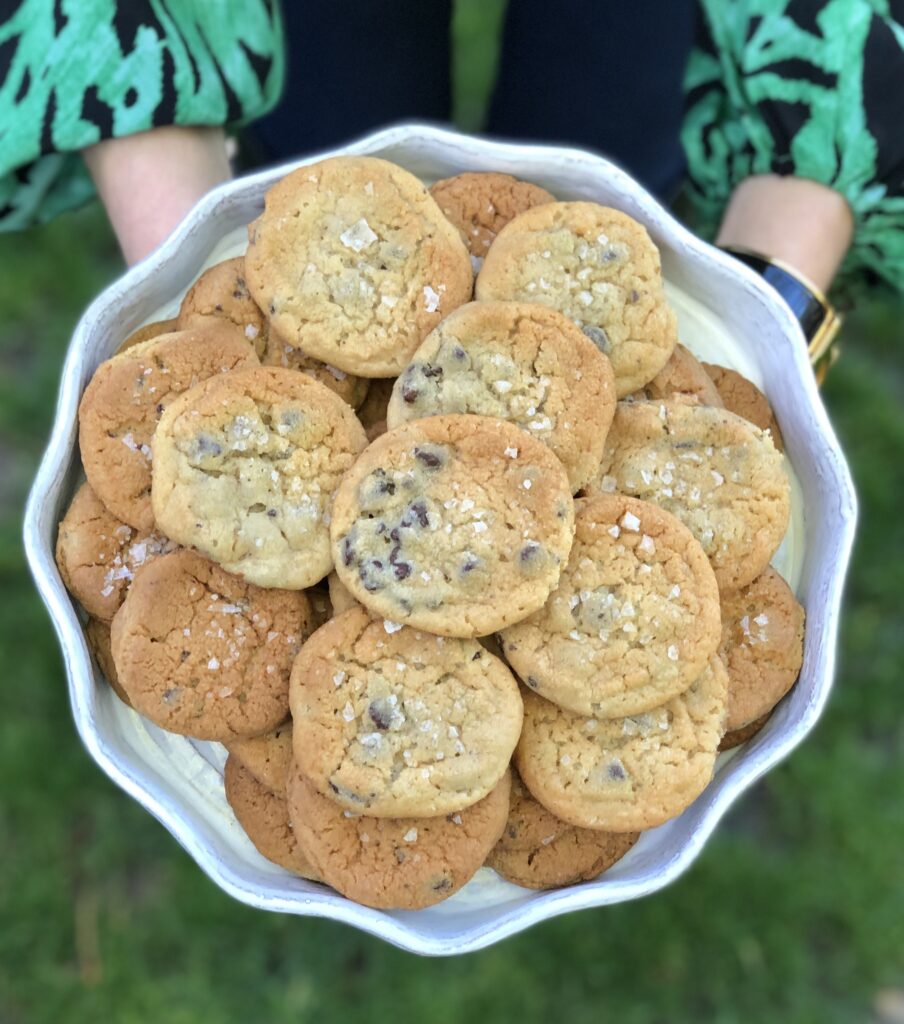 Fresh herbs and fruit will elevate any dessert – consider exotic fruit that you don't see often like starfruit or dragonfruit. Of course, berries are always a welcome and easily-found option too.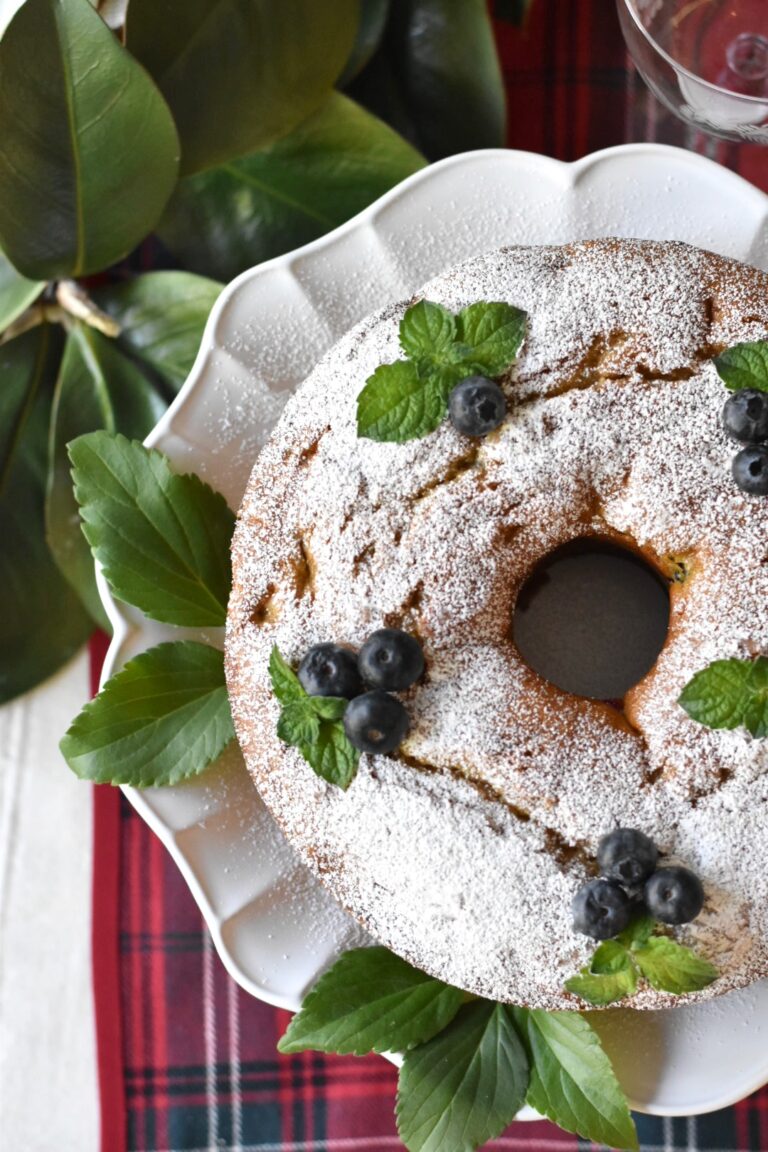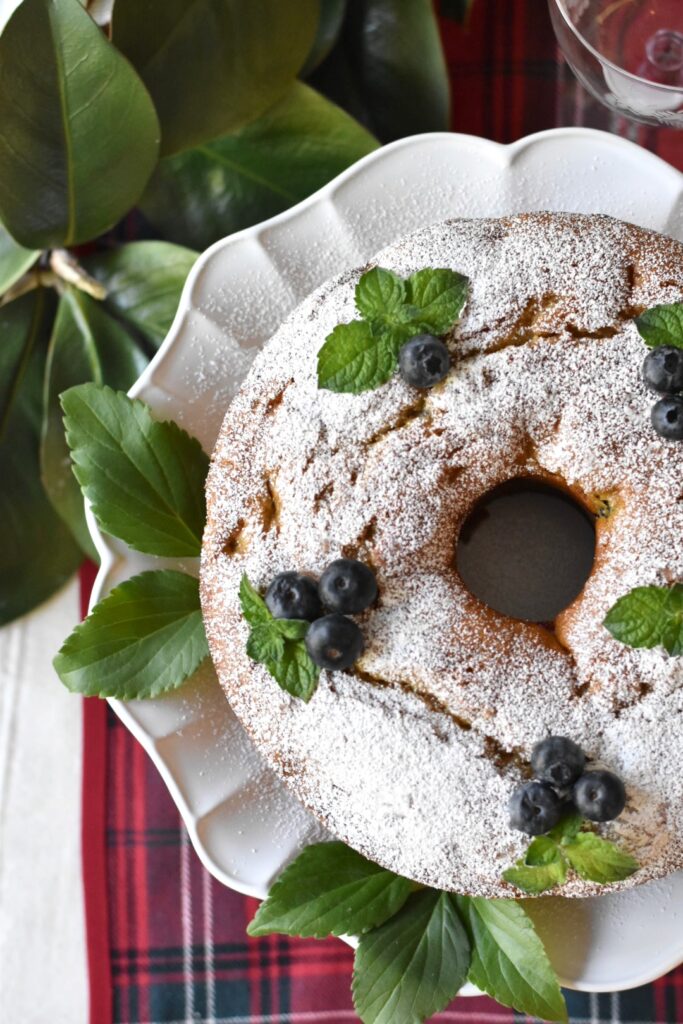 4. extra special decorative touches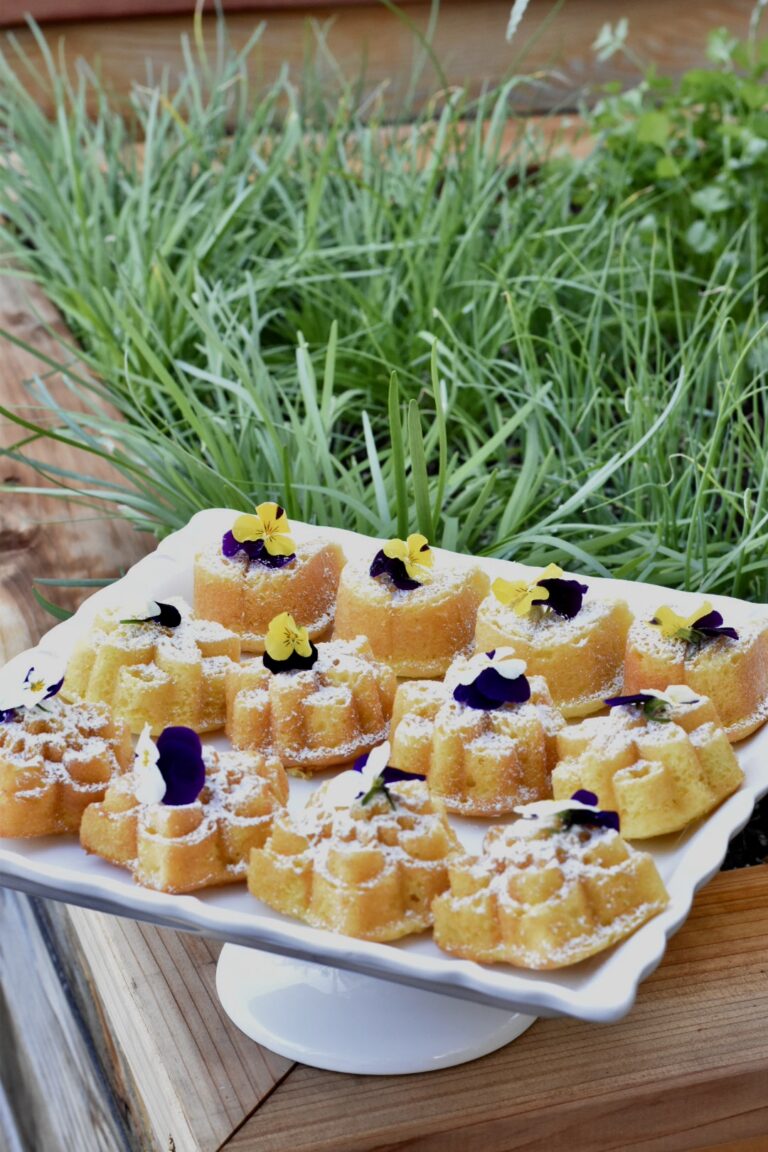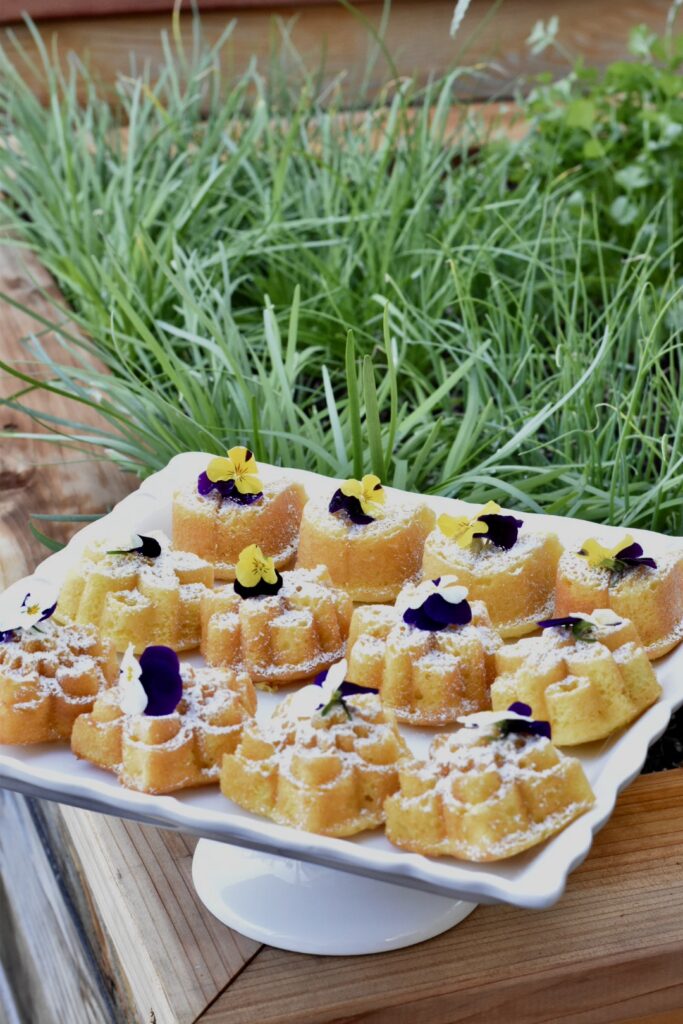 For these cute bundt cakes, I added edible flowers I had purchased at my local farmer's market to the top of them. A gentle and light dusting of powdered sugar is a great baking hack to give a cake some extra sweetness, and truthfully, if you're going to the trouble of using a pretty cake pan, you don't want to cover up the design with thick frosting. Make sure you don't have a heavy hand with the sugar or it will just look like a snow bomb hit it! I use this sugar shaker tool to help when sprinkling confectioner's sugar to keep it even and perfect.
For those of you who don't consider baking your forte, you're in good company, but hopefully with these baking hacks, it won't even matter! I like to think that by not spending all my time on baking, it allows me to focus on my guests more and I hope this post get you thinking about how to liven up your store-bought dessert and boxed cake mixes. Non-bakers unite!!!
For ideas on the best ready-made and no-bake desserts, check out my post here.