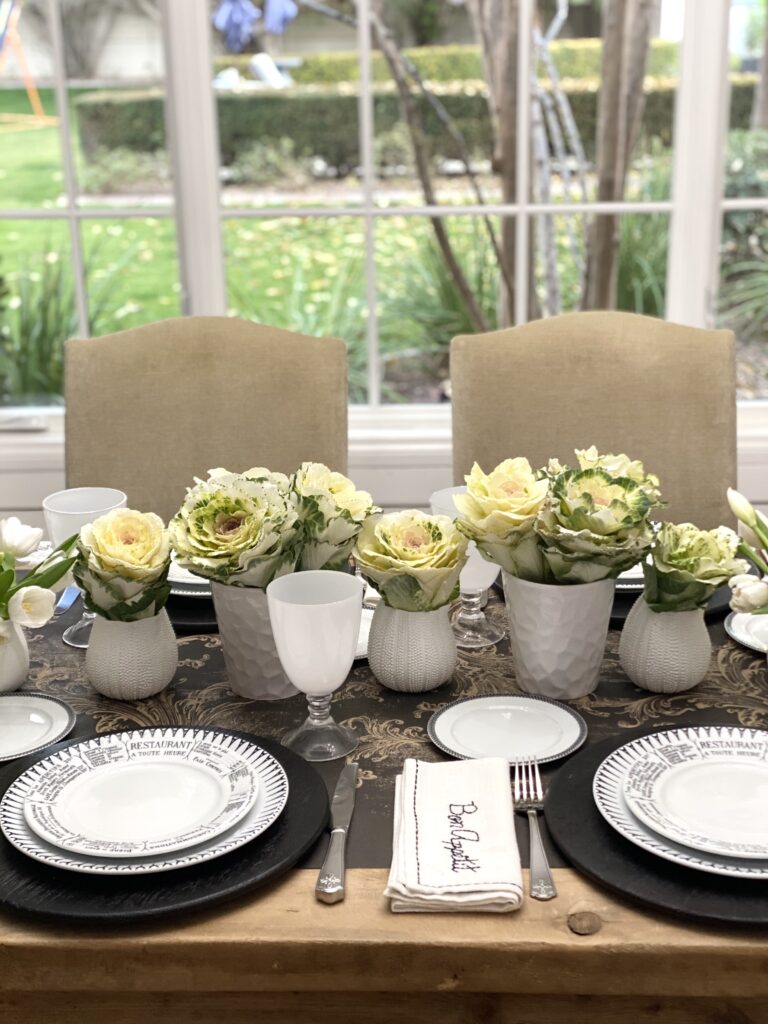 If you followed me for a while now you know that we have a tradition in our family called Grandma Dinner Night. Every Tuesday, my husband and I have our moms over to our home and we have a lovely meal in our dining room with our kids. It's our time to reconnect, three generations, over delicious food, lively conversation and of course, great wine. Each week, I make a special effort to create a beautiful table and come up with a new recipe to try. Sometimes I have a lot of time to spend on my decor, other days I'm limited in my time, so on those days, it needs to get done fast! This past week was one of those short-on-time days – I decided to go with a touch of French flair, but was able to do it quickly and simply. After all, it is really about the company and spending time with another that is most important. The fun details are just icing on the cake!
To be honest, this is really how To Have + To Host began! I had so many questions from friends wanting to know more about Grandma Dinner Night – what I was making, how I was setting the table, was the recipe a success, how long did it take, etc.. So, I'm hoping to bring you into my dining room for an in-depth look at what happens on Grandma Dinner Night and I'm hoping to do this on a monthly basis, where I pick one of the dinners to highlight each month. I'm glad you're here! Read on for my first installment and let me know what you think in the comments below!
table decor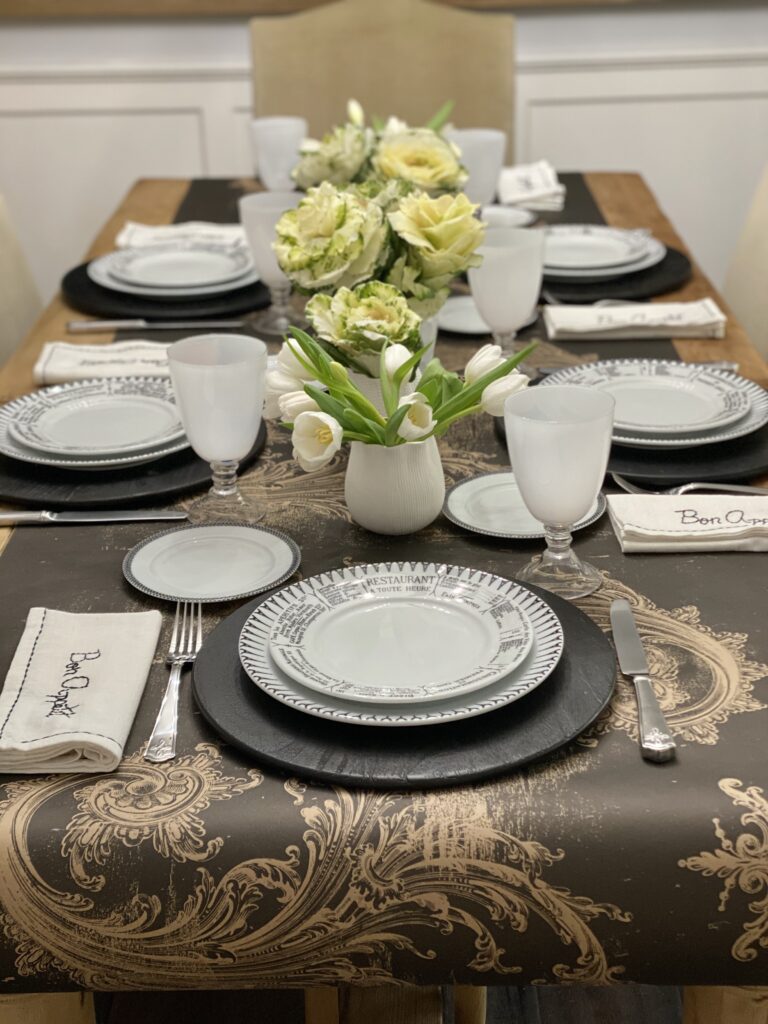 Shop the table decor here:



place setting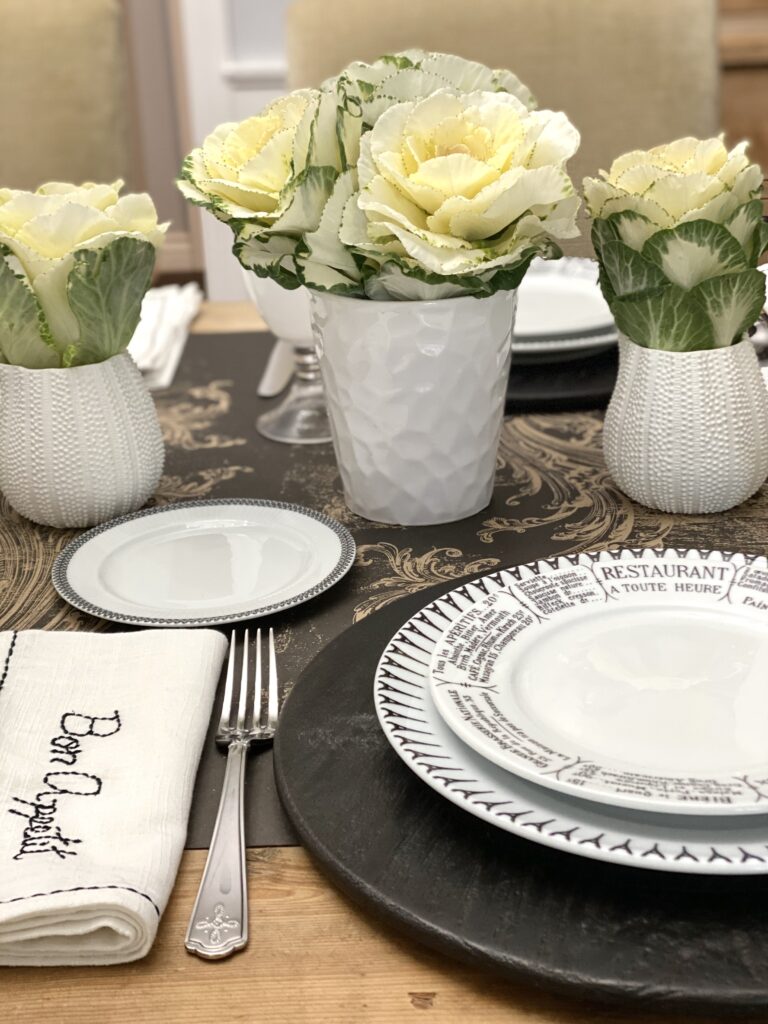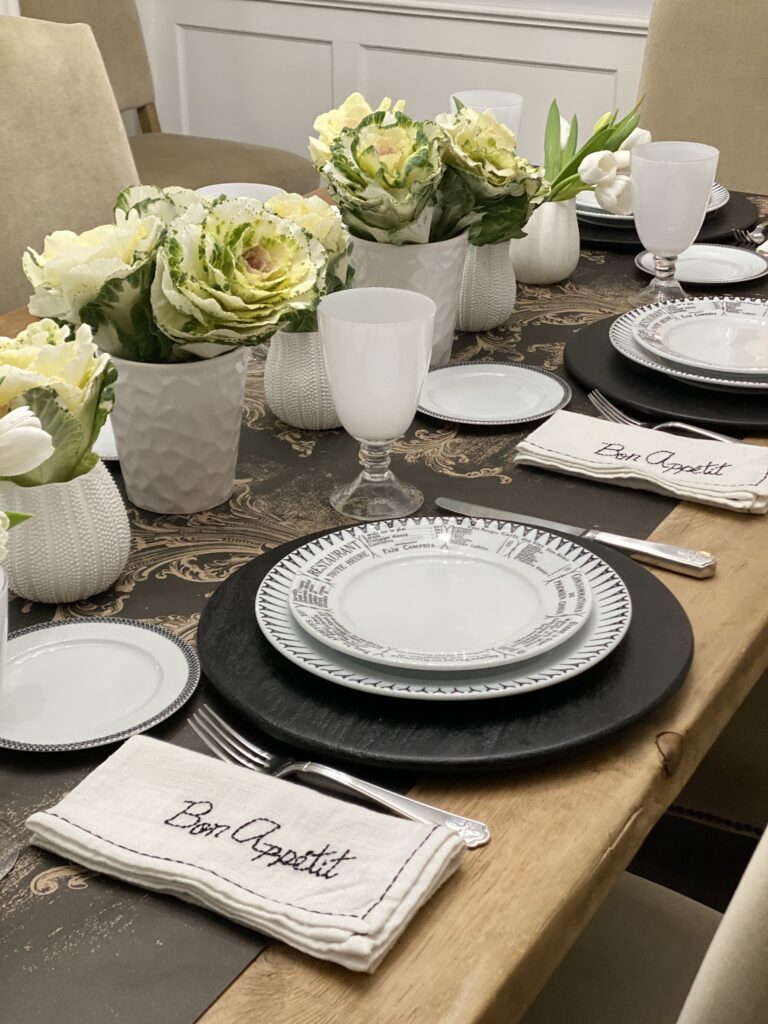 florals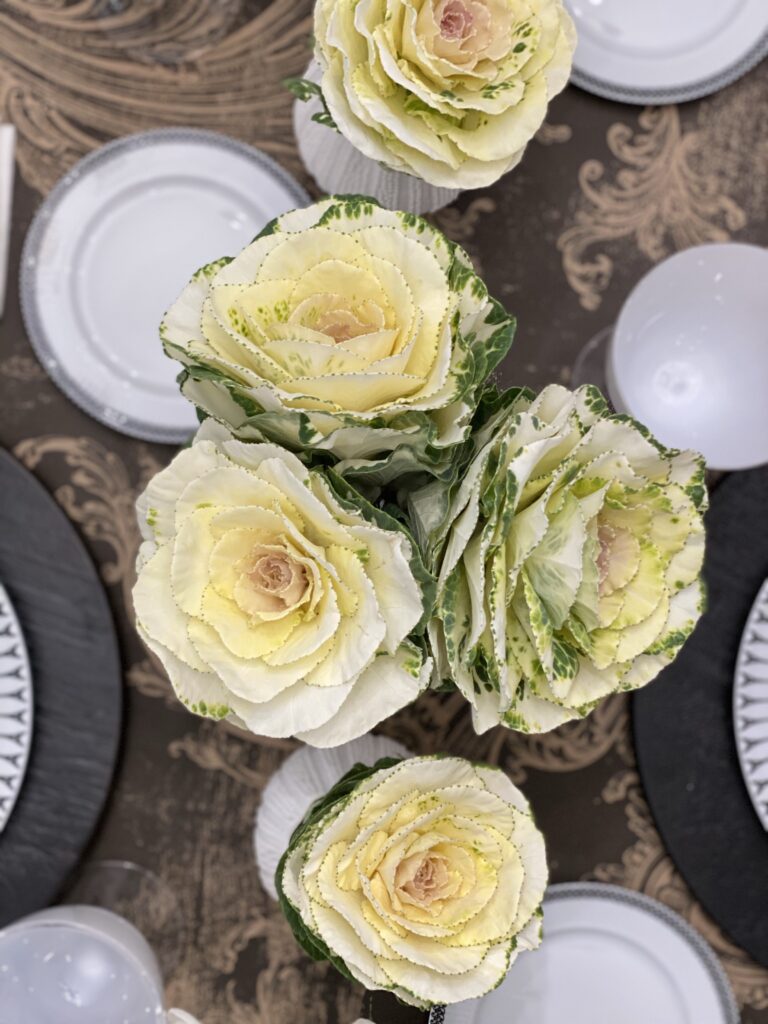 what we ate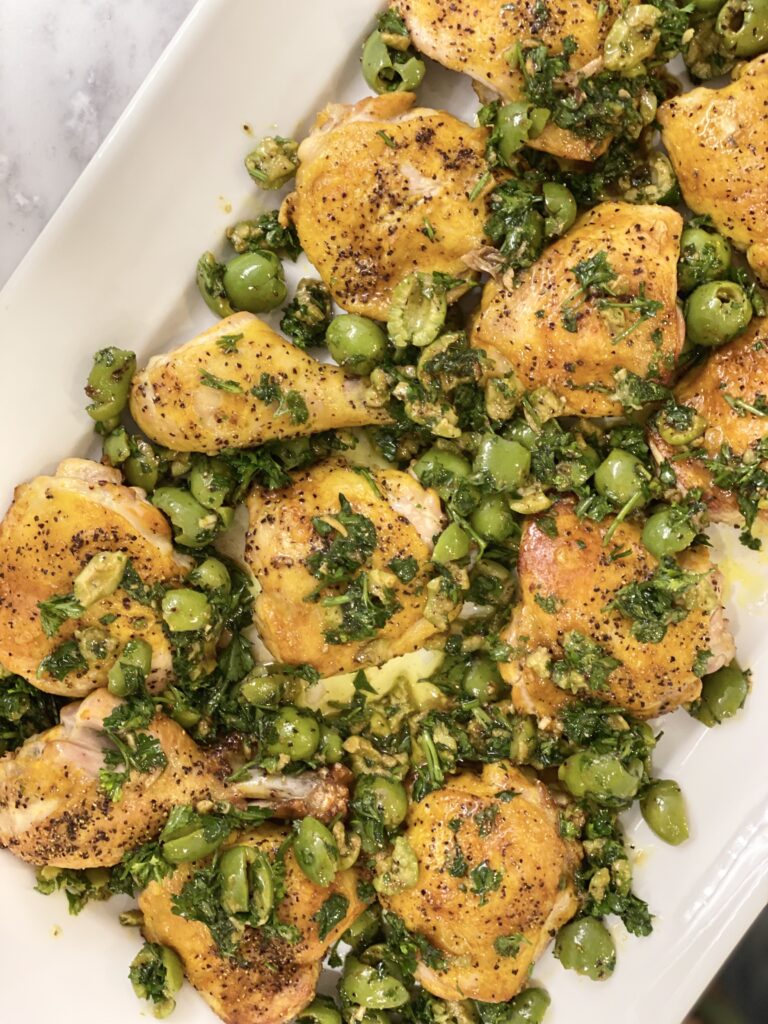 Thanks for visiting my first installment of Grandma Dinner Night. Even though we do this on a weekly basis, I am going to try and post about it at least once a month. You can read a little more about Grandma Dinner Night here. Hope you liked seeing how easy it is to entertain on a weeknight. Our family has certainly enjoyed this tradition of a weekly dinner with our loved ones – maybe it will inspire you to do the same!