I'm always looking for fun, yet easy DIY projects, especially when it comes to anything I can use for entertaining or hosting, and when I can't find what I'm looking for online or in a store. That was exactly the case with these personalized napkins, using restaurant quality bistro linens that I found online and wanted to elevate by adding my own monogram. Here's how I made these chic, crisp napkins with just a few items (stencils, paint & brushes) and with minimal artistic talent!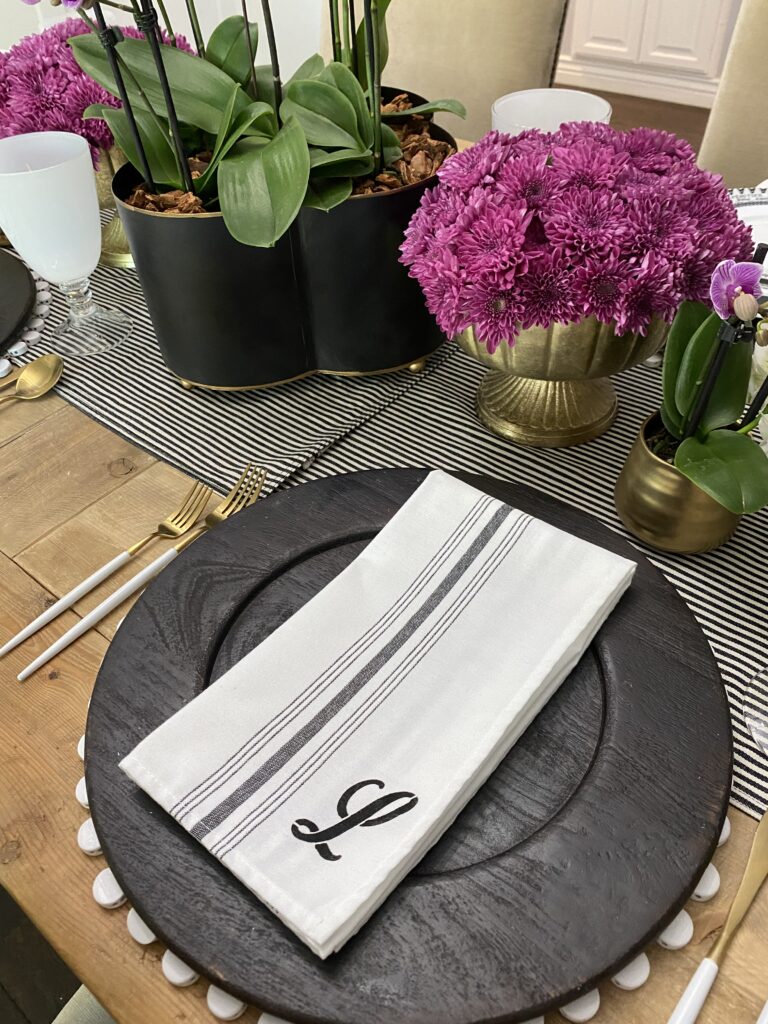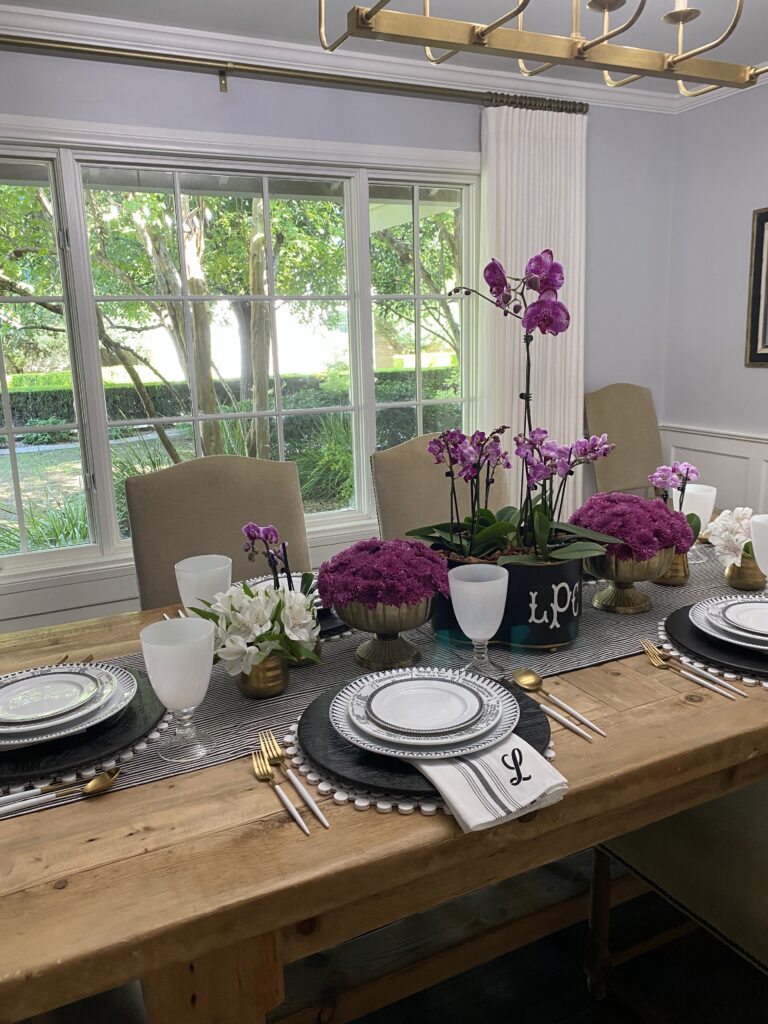 Here's what you need and sources:
Napkins. For this project, I prefer linens with a poly blend so that they don't wrinkle, are relatively stain-resistant and can stand up to multiple washings. I loved the French bistro vibe of these striped napkins and they are very affordable.
Paint. Acrylic textile paint is key here – it won't fade and can be washed without drying or cracking.
Stencil. Find your favorite font – a 2" stencil size is what I used for mine.
Tape. Clear tape will suffice – anything to secure and hold the stencil in place!
Brushes. I tested multiple kinds of brushes, and these pouncer brushes worked best.
Iron. A plain clothes iron helps seal the monogram.
How to make the personalized napkins with a stencil:
Secure the stencil on the napkin by taping around the entire edge of the stencil. This ensures any paint excess will get on the on the tape and not the napkin.
Dip your brush into the paint, blotting any excess on a paper plate or towel.
Start tapping the brush over the stencil. You will need 5-6 passes to make it opaque. Take your time and use a light hand so that the paint doesn't bleed through.
Slowly and carefully lift the stencil off the napkin. Let dry for 24 hours.
With a clothes iron on medium heat, flip monogram side on the napkin over and iron over the top (moving continuously so it doesn't burn) for about 2 minutes to seal the paint.
Being a visual person, I always love seeing tutorial videos. Here's mine: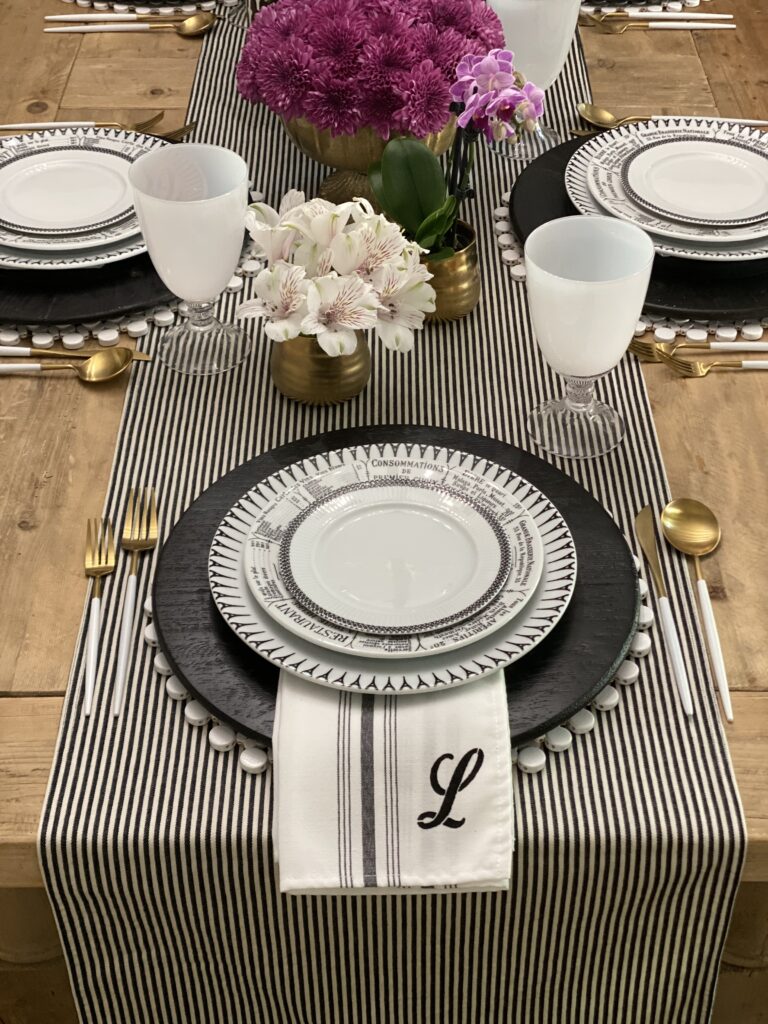 I hope you enjoyed seeing how I was able to make these personalized napkins using a stencil, paint, brush and tape! While I love my fancy, hand-embroidered linen napkins, these are a more casual way to use monogrammed napkins on an every day table. I think this is a great idea for a holiday gift as well – who wouldn't love to receive a beautiful set of hand-painted monogrammed napkins that aren't too precious to use for a weeknight dinner? This girl would . . . !