One of the things I love about my little neighborhood is the annual Halloween bash we have at the end of the cul-de-sac. We use our cars to block off the area (totally illegal) and everyone gathers to ooh and aah about our kids' costumes. There's a bounce house for the littles, a donut tree for the bigger kids, and everyone gets to fill up on a few tasty snacks before heading out to trick-or-treat.
This event brings our neighborhood to life each year and also gives grandparents, parents, and friends the opportunity to reconnect, enjoy the cooler weather, and re-live Halloween through our kids.
This tradition is pretty special to us, and I'd love to share it with you. Here I'll show you how to recreate our Halloween party in your own neighborhood, and you might just start a new tradition of your own!
Kid Food
There's one thing on kids' minds before trick-or-treating, and that's… well… trick-or-treating. So, don't try to wow them with a spread of festive foods. Instead, settle for pizza and easy-to-grab fruit — after all, it's just for one night!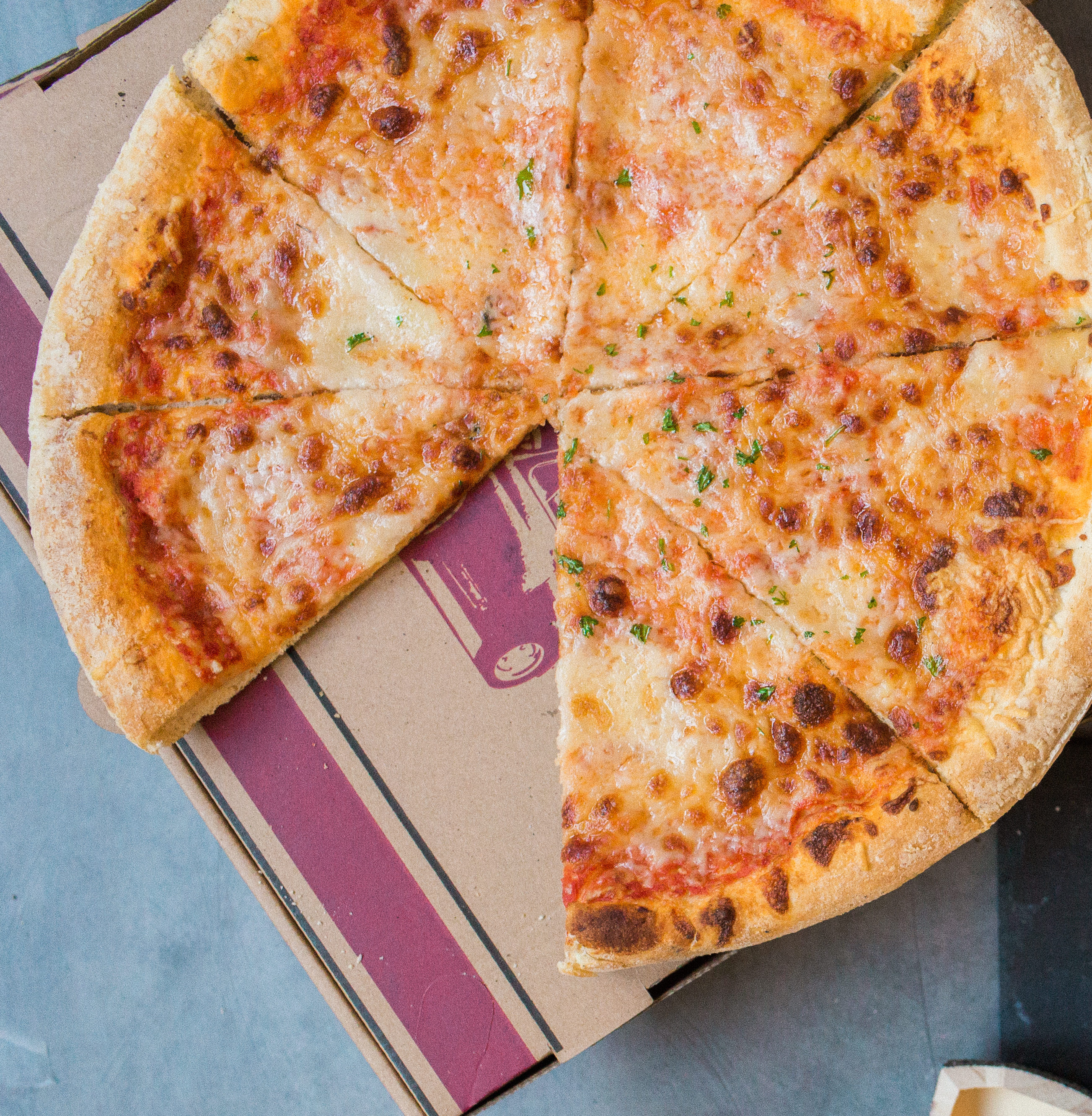 Adult grub
Chili and cornbread are a mainstay during the cooler months, and are super easy when feeding a crowd.
Prepare a big batch of perfectly seasoned chili ahead of time in the Crock-Pot. It will be just what your friends and neighbors need to fill their tummies before heading out with their kids. This chili recipe is a favorite in my hood. Serve it up with all the fixins on this side.
Pair your chili with a cornbread skull for just the right festive flair.  Nordic Ware makes a great cast iron skull cake mold – here's the link. Here's link to their mini skull mold. Simply prepare your favorite cornbread mix and pour it right in. Make sure to use lots and lots of non-stick spray for the best results.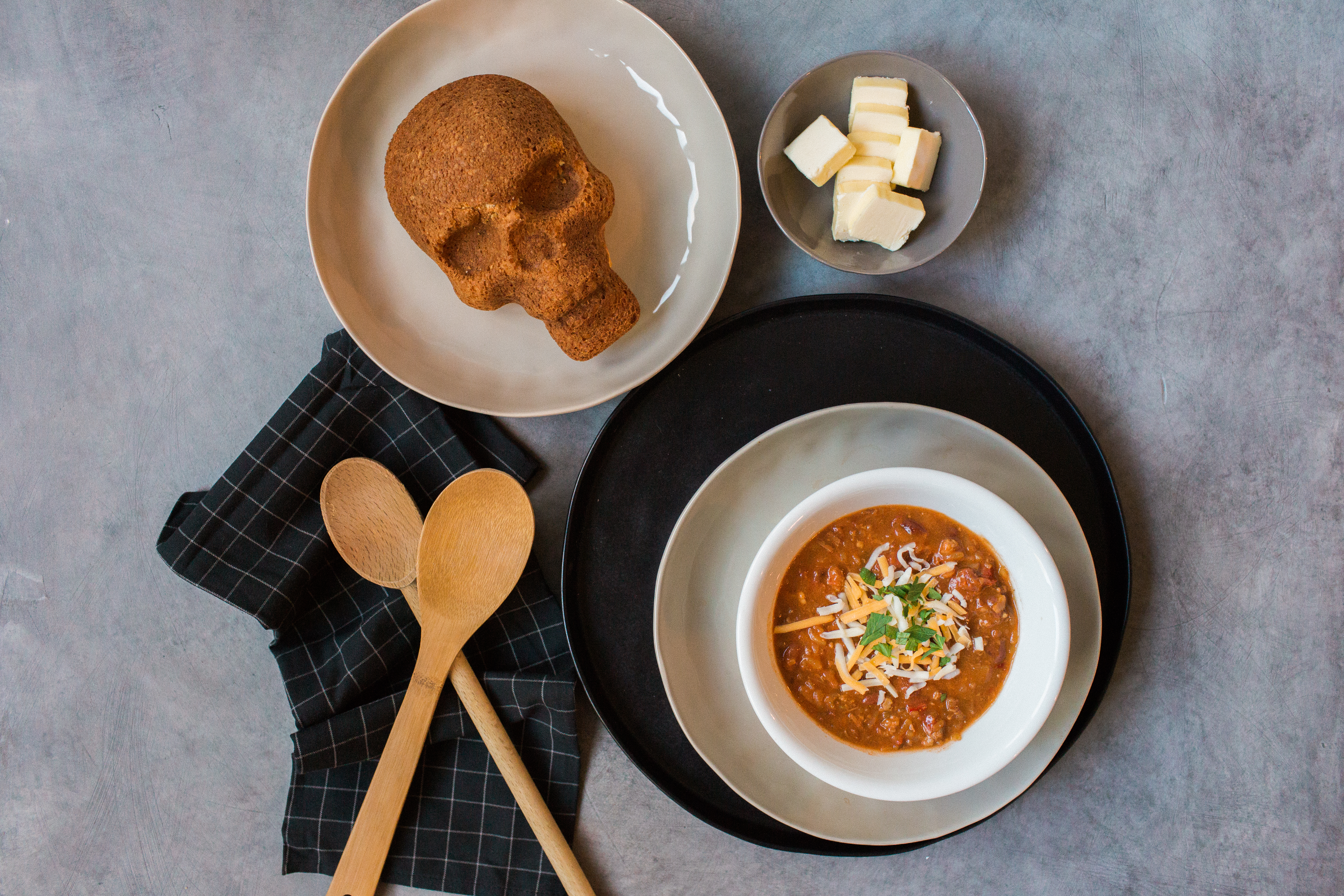 The Donut Tree
I'm not sure who started the tradition of a donut tree, but it's a highlight of our neighborhood Halloween bash. We tie dozens of glazed donuts by strings to a tree and the kids try to eat them without using their hands — it's hilarious.
Have a scary good time with your families this Halloween! Maybe next week I'll have to come up with a post on what to do with all that leftover candy!
Don't miss my post on Creating a Spooky Fun Halloween Tabletop (this one's just for adults!).
SaveSave
SaveSave
SaveSave
SaveSave
SaveSave
SaveSave
SaveSave
SaveSave
SaveSave
SaveSave