Nothing builds a community like an old-fashioned block party. Add a food truck, a bar and pub crawl, and you'll have friends for life! I threw a neighborhood bike party with two of my friends recently, and invited 25 other couples to join in on our Bars On Bikes fun. We met in a cul-de-sac where we set up a food truck, a bar, and visited before we jumped on our bikes and headed to a couple of watering holes nearby. It was a blast and didn't require a ton of work.
Read on for the neighborhood bike party details!
The food
We enlisted the help of Aioli Gourmet Burgers to feed our crowd. And boy, did they deliver. Their sliders were spectacular and their fries were amazing. Everyone ordered sliders of their choice, and the menu even offed a vegetarian option, so no one was left out!
We decided to use disposable party ware (because who wants to wash 50 dishes), so instead of plain paper plates and napkins, I contacted Geese & Ganders to give this party some color. She helped me coordinate her fresh selection of products to create a whimsical set for our affair.
I highly recommend checking out her site for out-of-the-ordinary party goods for any theme!
The decor
I turned to the experts at Event Rents for tables and chairs. We kept it simple with two long banquet tables with folding white picnic chairs, along with several high top tables. Navy blue was an easy choice for linens because it goes with everything.
I'm pretty sure our decor bill was less than a $100. Daffodils from Trader Joe's, and citrus from nearby trees made up the majority of our accoutrements.
Event Rents arranged four semi-circle tables around the elm tree to create our Circle Tree Bar.
The drinks
Simple white tubs held our beverages for the party: Champagne, beer, and water, and a specialty cocktail. I love these cute tags!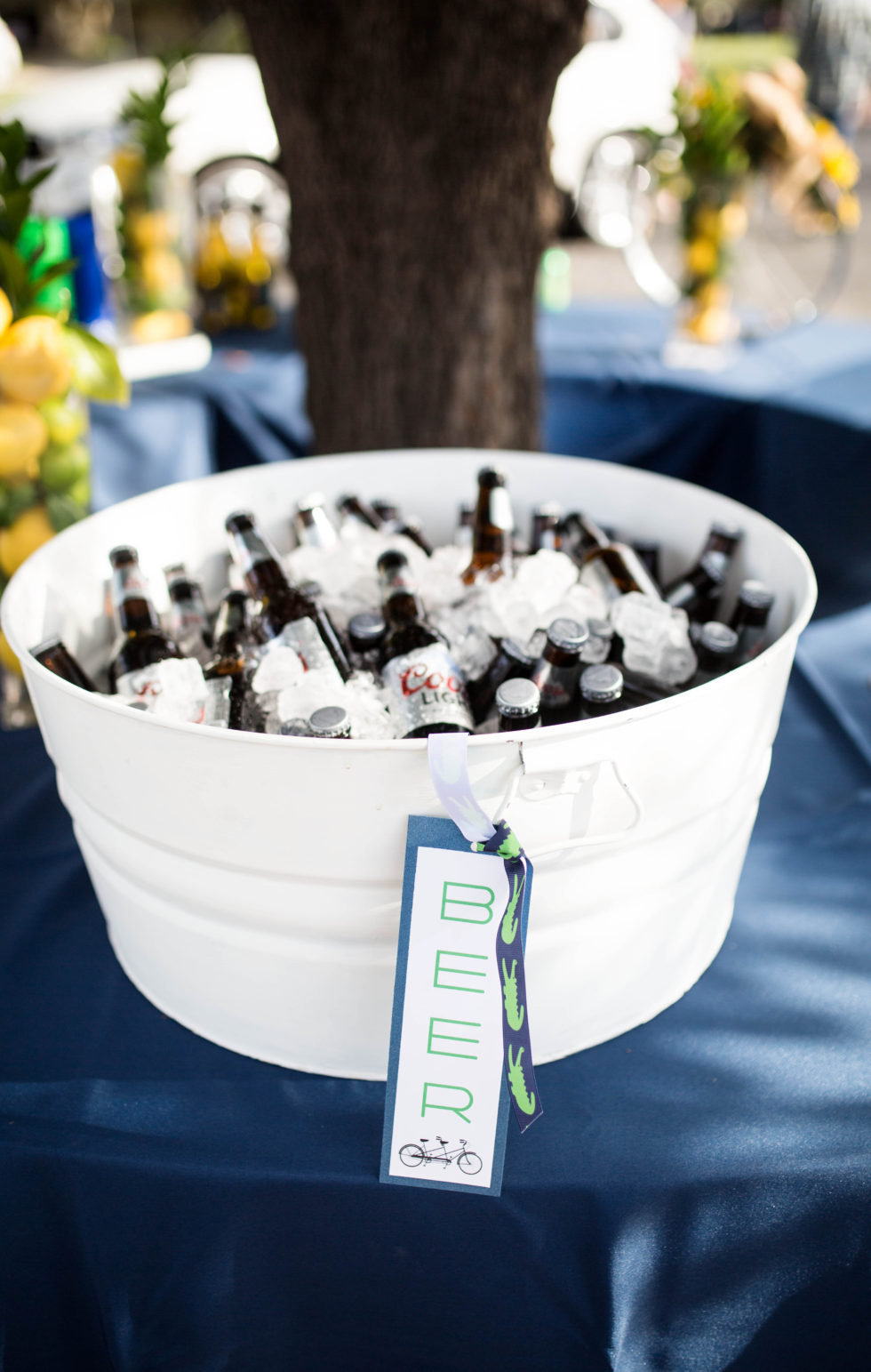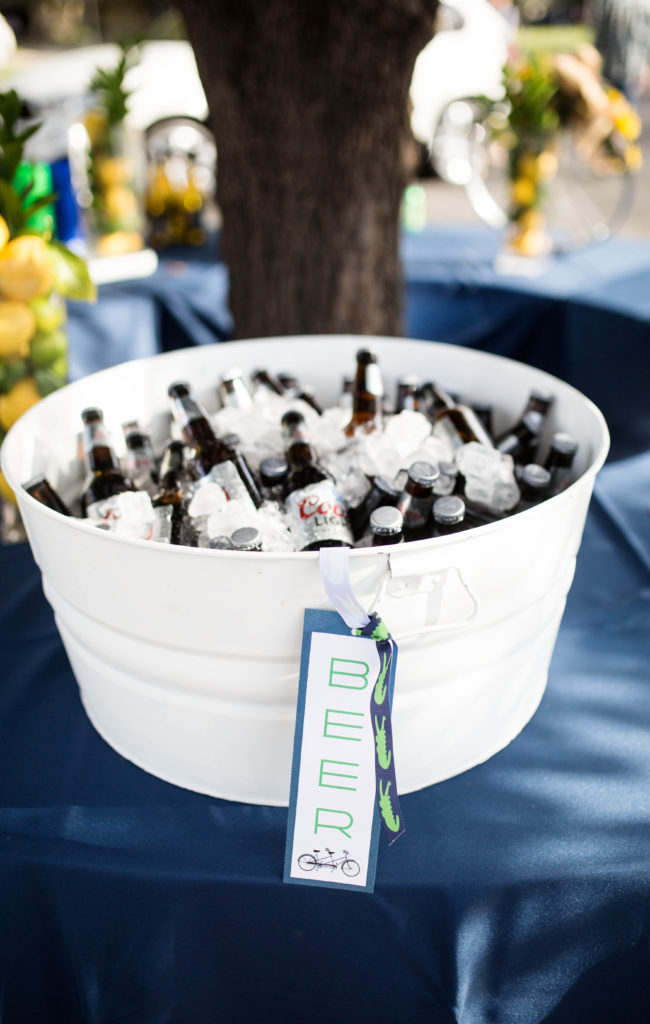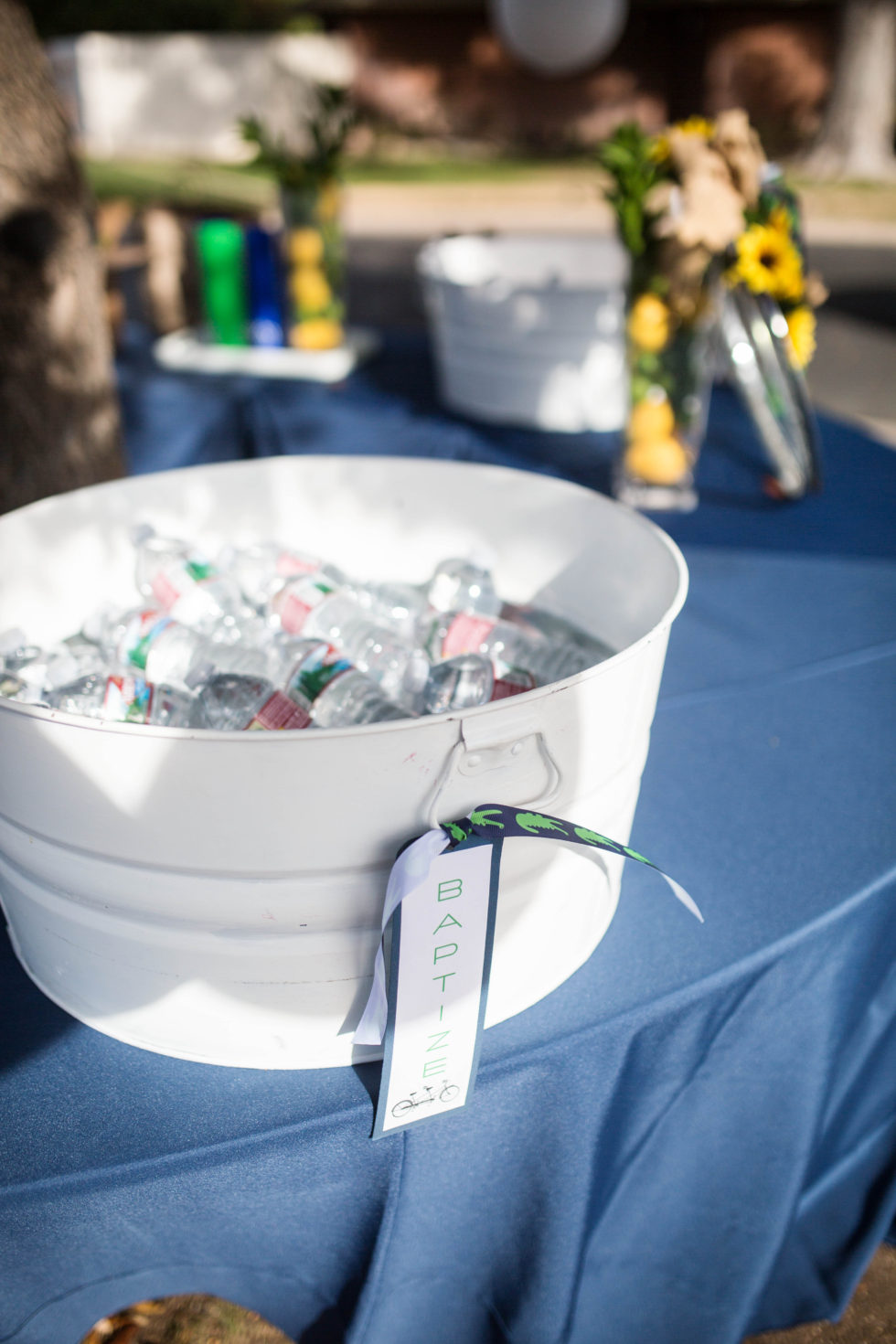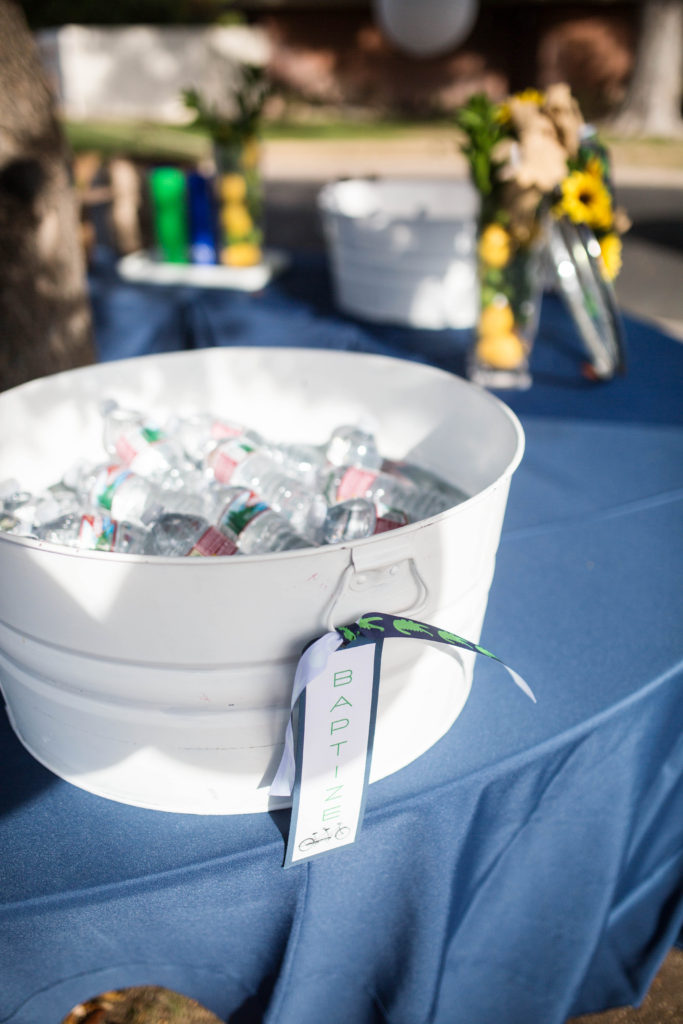 Here's a fun recipe for a batch cocktail that doesn't have too much sugar in it:
Mix one packet of Crystal Light Lemonade (or flavor of choice) according to package directions
Add vodka of choice (1 part alcohol to 3 parts liquid)
Add fresh lime juice or lemon juice
Add splash of flavored sparkling water
I hope this has inspired you to have a neighborhood gathering of your own. Happy Biking!
SaveSave
SaveSave
SaveSave
SaveSave
SaveSave
SaveSave
SaveSave
SaveSaveSaveSave
SaveSave
SaveSave
SaveSave
SaveSave
SaveSave
SaveSave
SaveSave