This simple and perfect oven roasted salmon was a big hit at my Salad Board Dinner Party! Salmon is so easy (and fast!) to cook and everyone always loves it!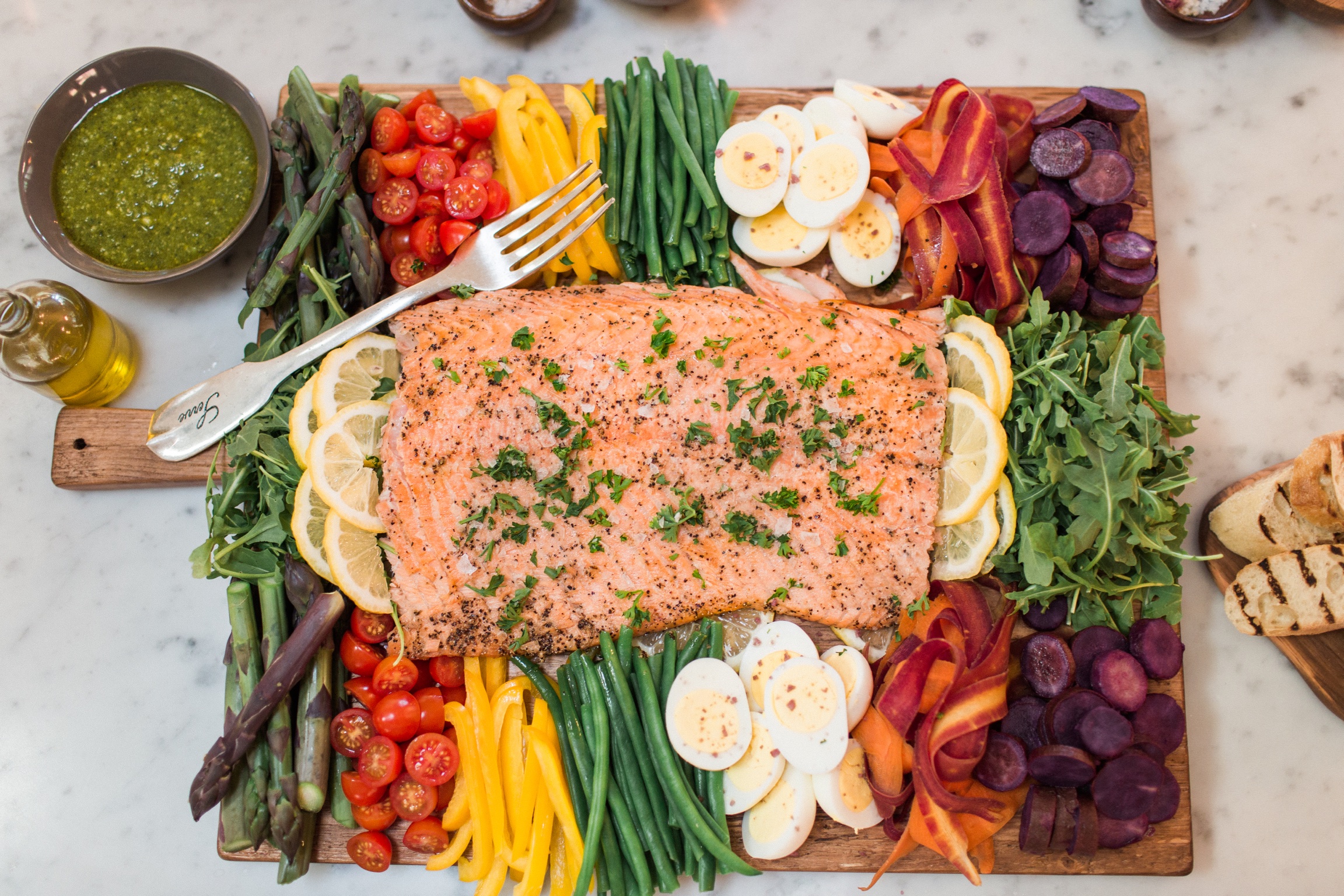 There are less than five ingredients to cook the salmon and most likely, you will already have ALL of them. Just buy a nice 2-3 pound WILD caught salmon filet, season with salt, pepper and fresh lemon juice! Serve with fresh chopped herbs like dill or parsley. Easy, quick and healthy! You just can't beat it.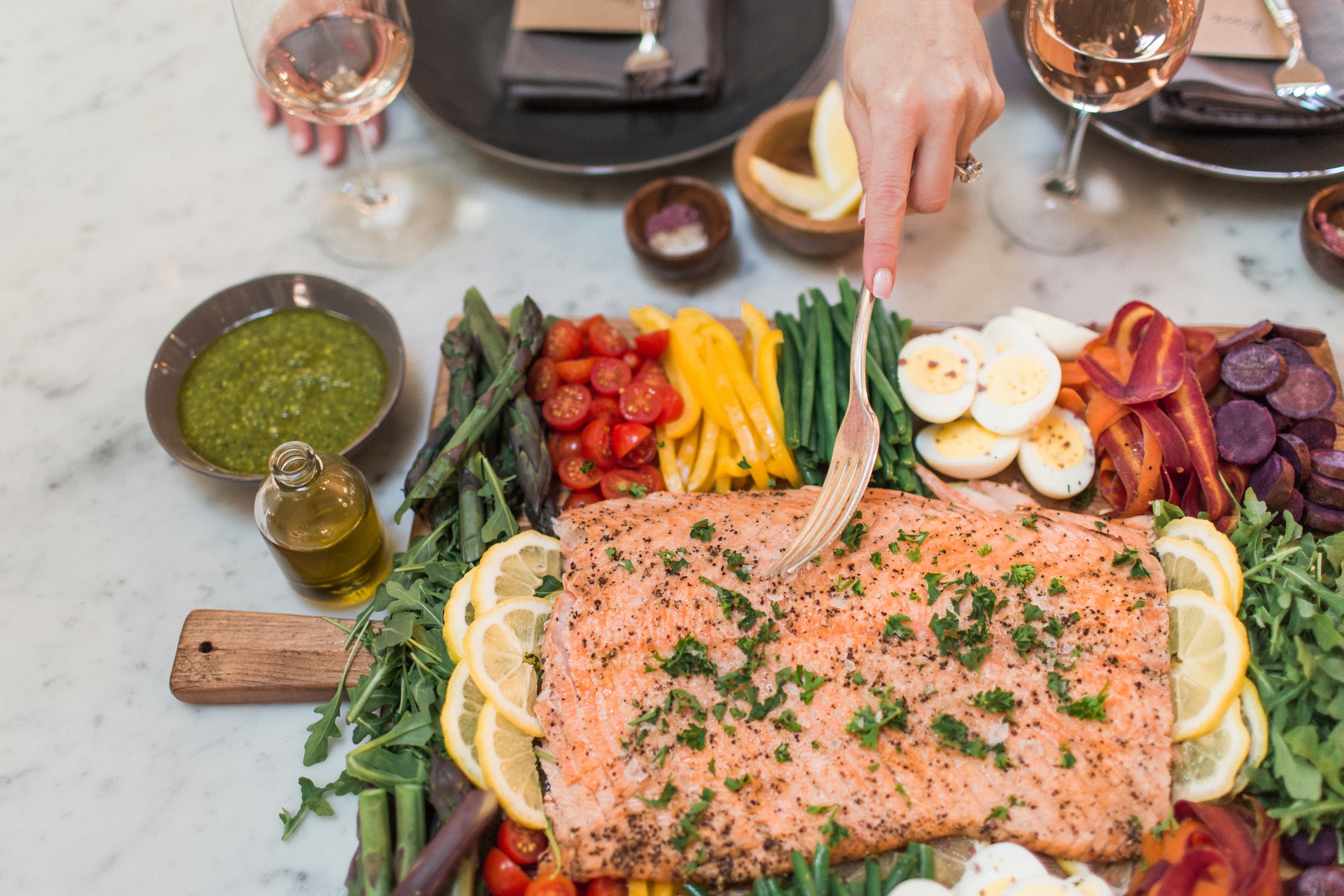 Check out all the sides and toppings I included to pull of the Salad Board Dinner. There is no right or wrong here people. Chop up your favorite veggies and make the piles pretty by separating like colors.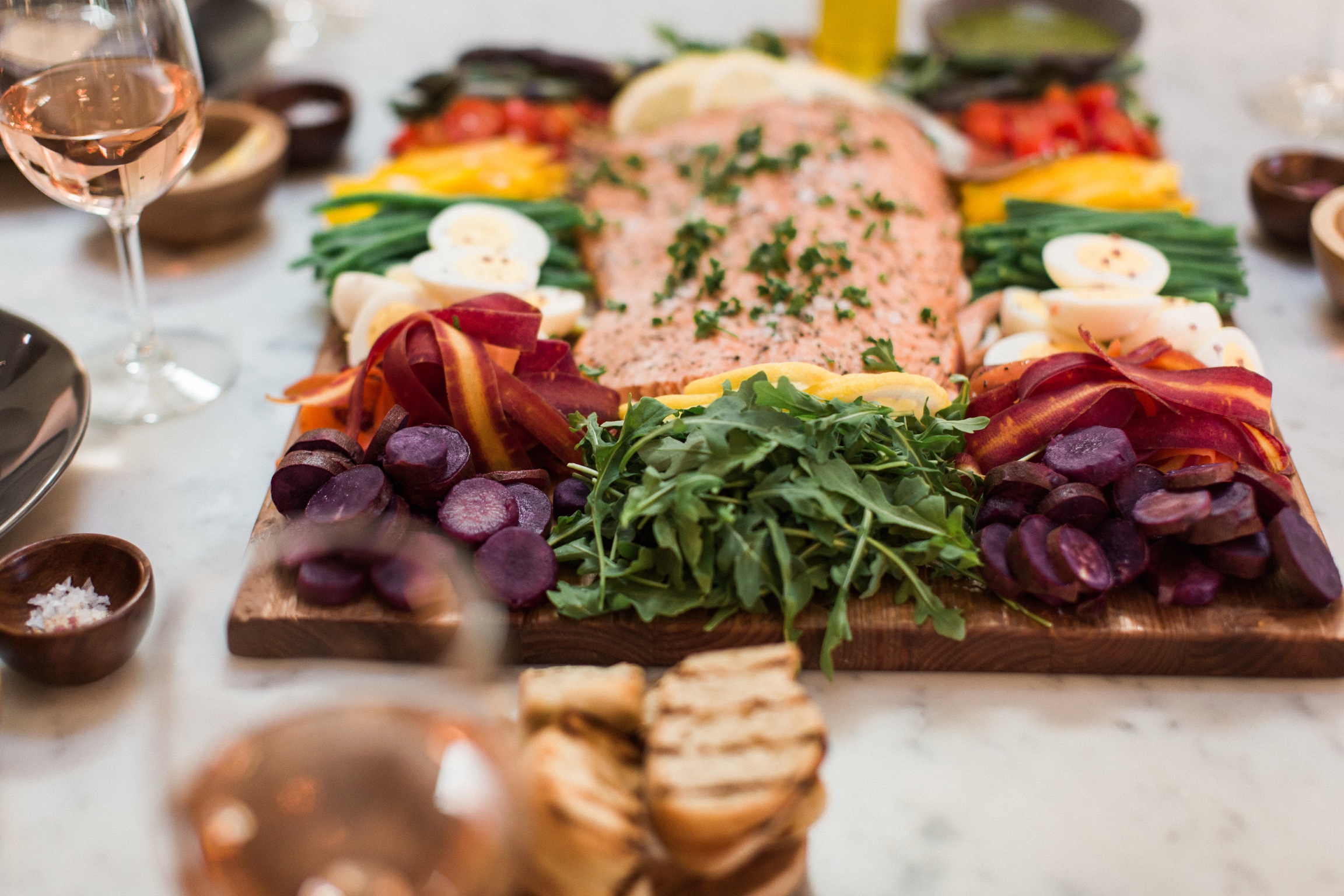 Pair the salmon with a nice rose wine and the dinner is complete! Enjoy!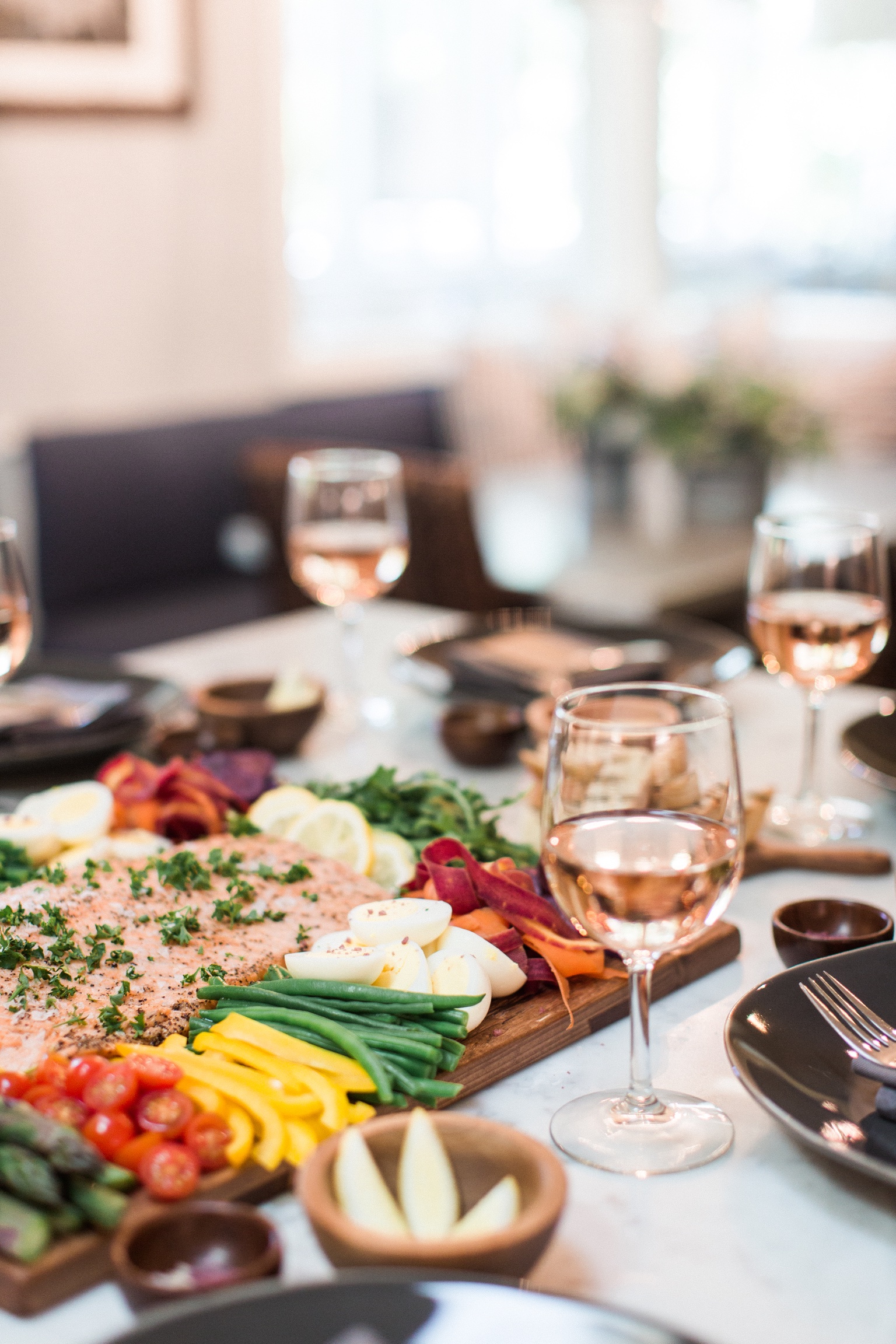 Simple and Perfect Oven Roasted Salmon
Roasting salmon in the oven is super easy, healthy and delicious with fresh, wild salmon. Serves 6-8
Ingredients
2-3lb

salmon filet

2

tbsp

olive oil

salt & pepper to taste

juice of 1/2 lemon

chopped dill or parsley
Instructions
Preheat oven to 450 degrees.

Line a baking sheet with tin foil, place salmon skin side down

Rub olive oil all over filet, squeeze lemon juice on filet, season with salt & pepper

Roast for about 12-15 minutes. Take out when a knife stuck in the middle of the fish shows the flesh is still pink and shiny, but not opaque throughout. Cover with foil. It will continue to cook.

Squeeze more lemon and served with chopped dill or parsley for color
Notes
Even though farmed salmon is readily available year-round, I prefer wild, fresh fish, usually best in summer months. Watch for added dye that may be in farmed salmon - it makes the salmon very pretty and pink, but isn't very natural.