Best in the summer when tomatoes are at their peak, this simple Greek salad bursts with flavor. This is a great addition to my Blue and White Greek Dinner  with Salt Crusted Whole Branzino. Serve at room temperature.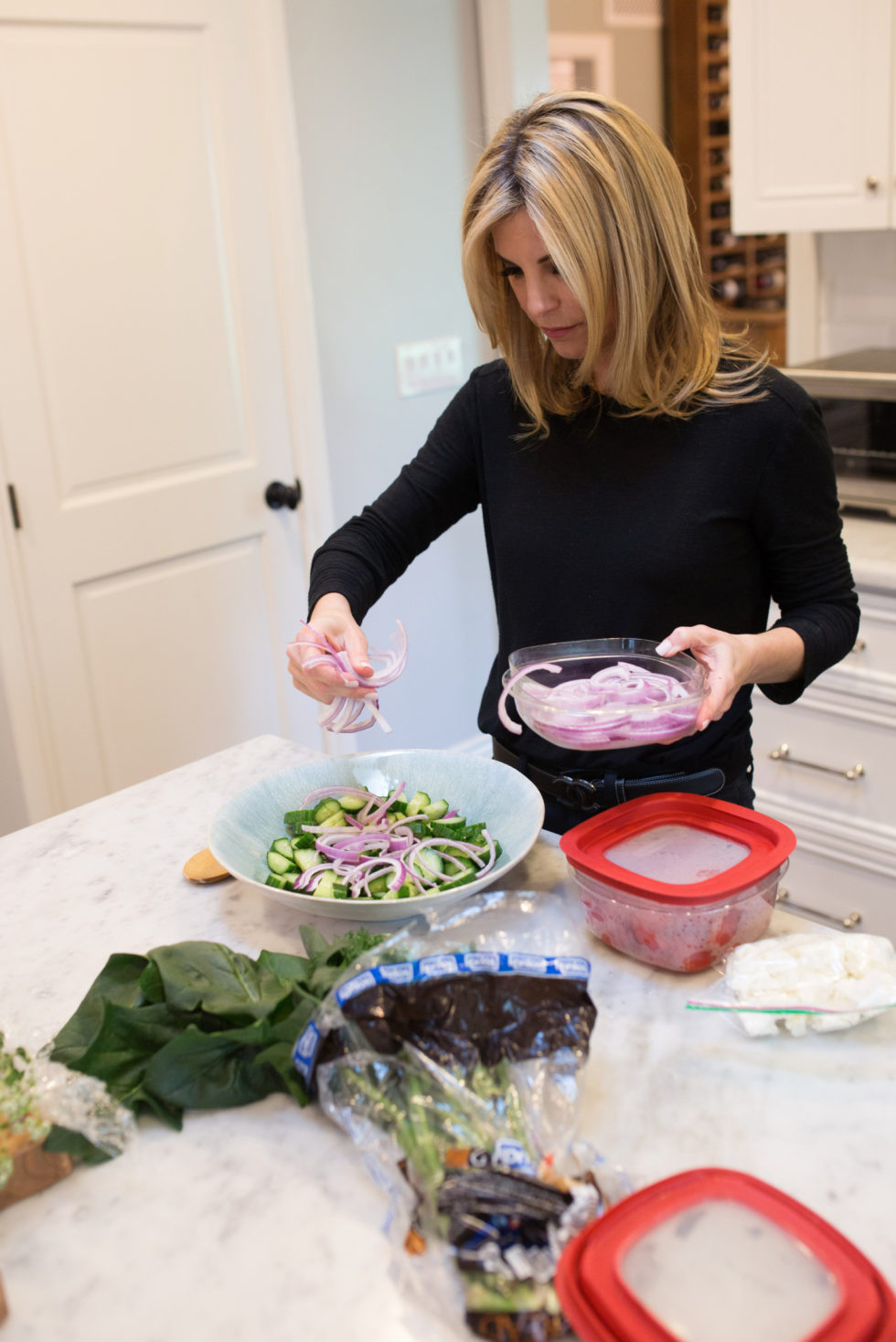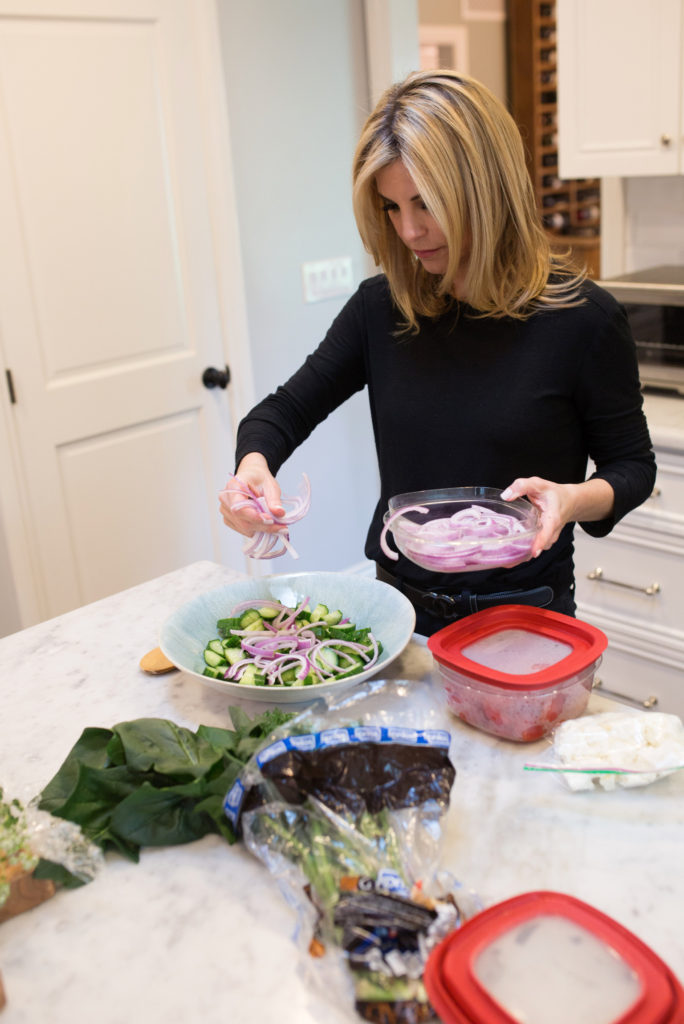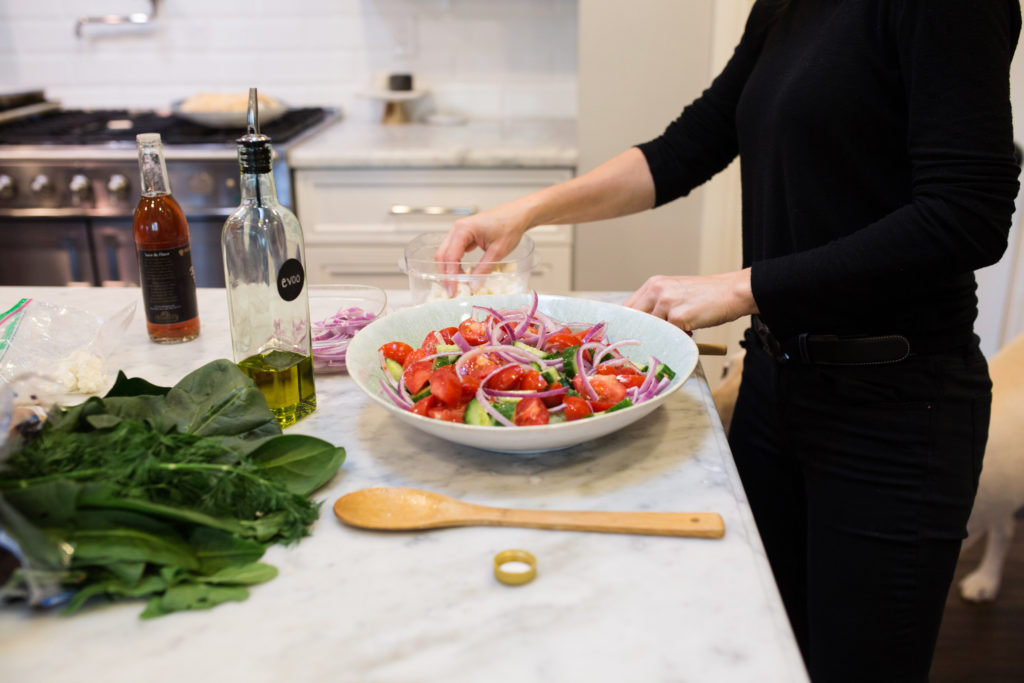 Simple Greek Salad
Ingredients:
4 tomatoes (heirloom or in season), seeded and large dice
2 peeled, seeded cucumbers (I like English), sliced and quartered
1 red onion, thinly sliced
Feta cheese block (tear off for irregular chunks)
1 teaspoon dried oregano
1 1/2 tablespoons red wine vinegar
3 tablespoons olive oil
Directions:
Toss all ingredients except feta cheese in bowl to combine. Gently fold in cheese. Serves 6-8.
SaveSave
SaveSave
SaveSave
SaveSave
SaveSave
SaveSave
SaveSave