One of my favorite entertaining dishes, this requires a whole fish (head and tail on!), but it's always a crowd-pleaser. Check out my Blue and White Greek Dinner for the entire post with decor tips. Great served with a Simple Greek Salad. Here's a step by step!
1. Buy (or order) the fish
I found mine at Whole Foods, but if you live on the coast, it may be easier to find a local fishmonger. Branzino tends to be about 1-1 1/2 pounds each, which can feed 2 people. Rinse the fish when you get home.
Pro-tip: Have your butcher clean, scale, gut and de-fin the fish. You don't want to have to do this yourself.
2. Prep the fish
Stuff the inside with sliced lemons and herbs – I use parsley and thyme fresh from my garden.
3. Make the salt crust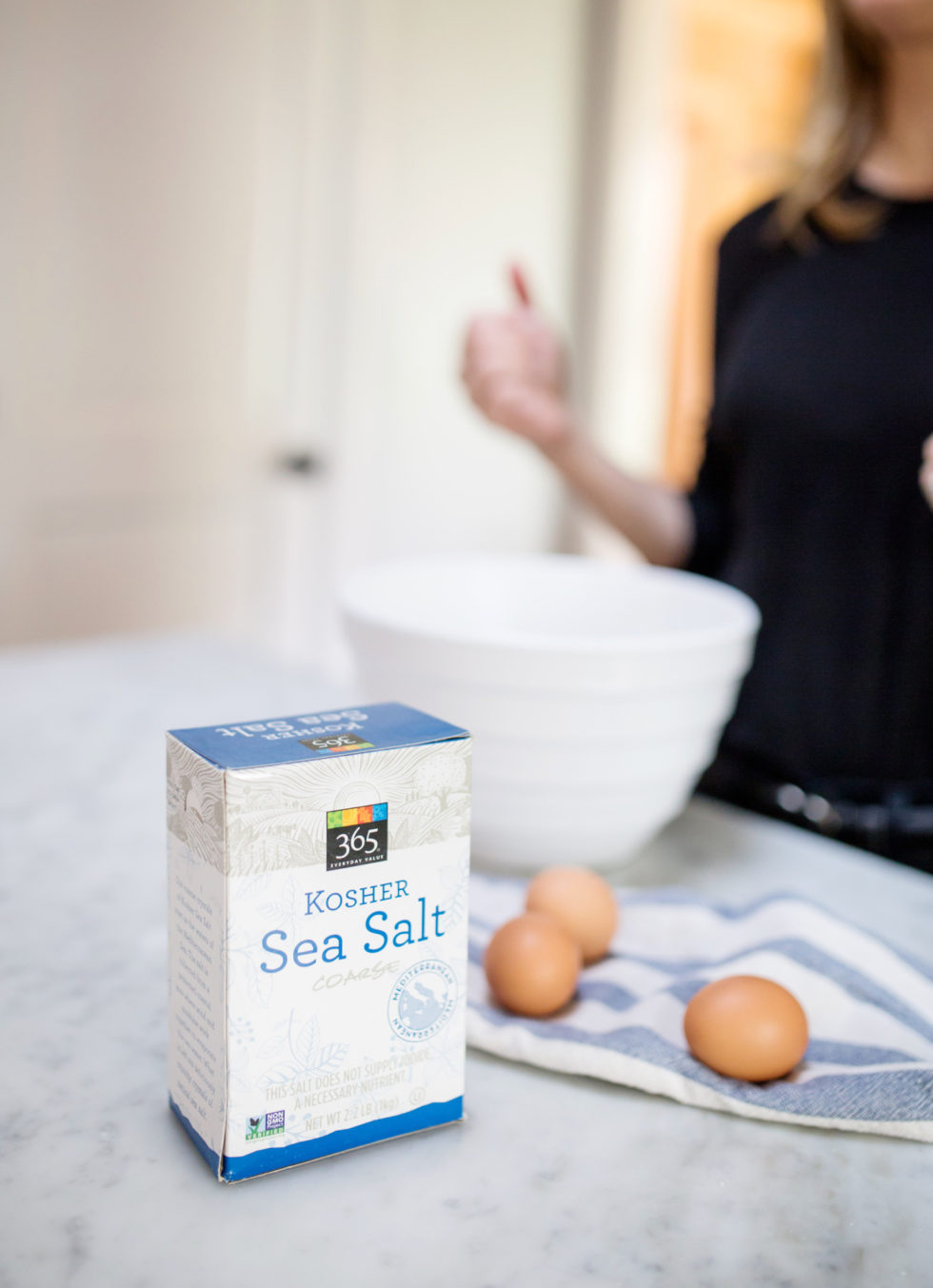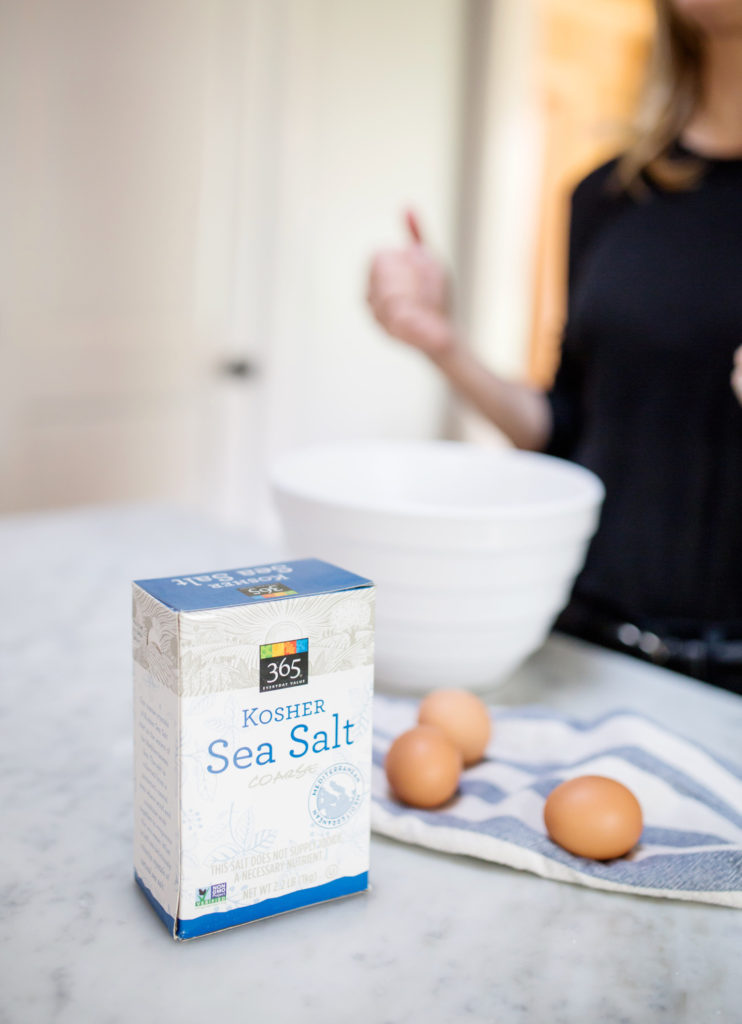 Whisk together egg whites, or use hand mixer until they form soft white peaks.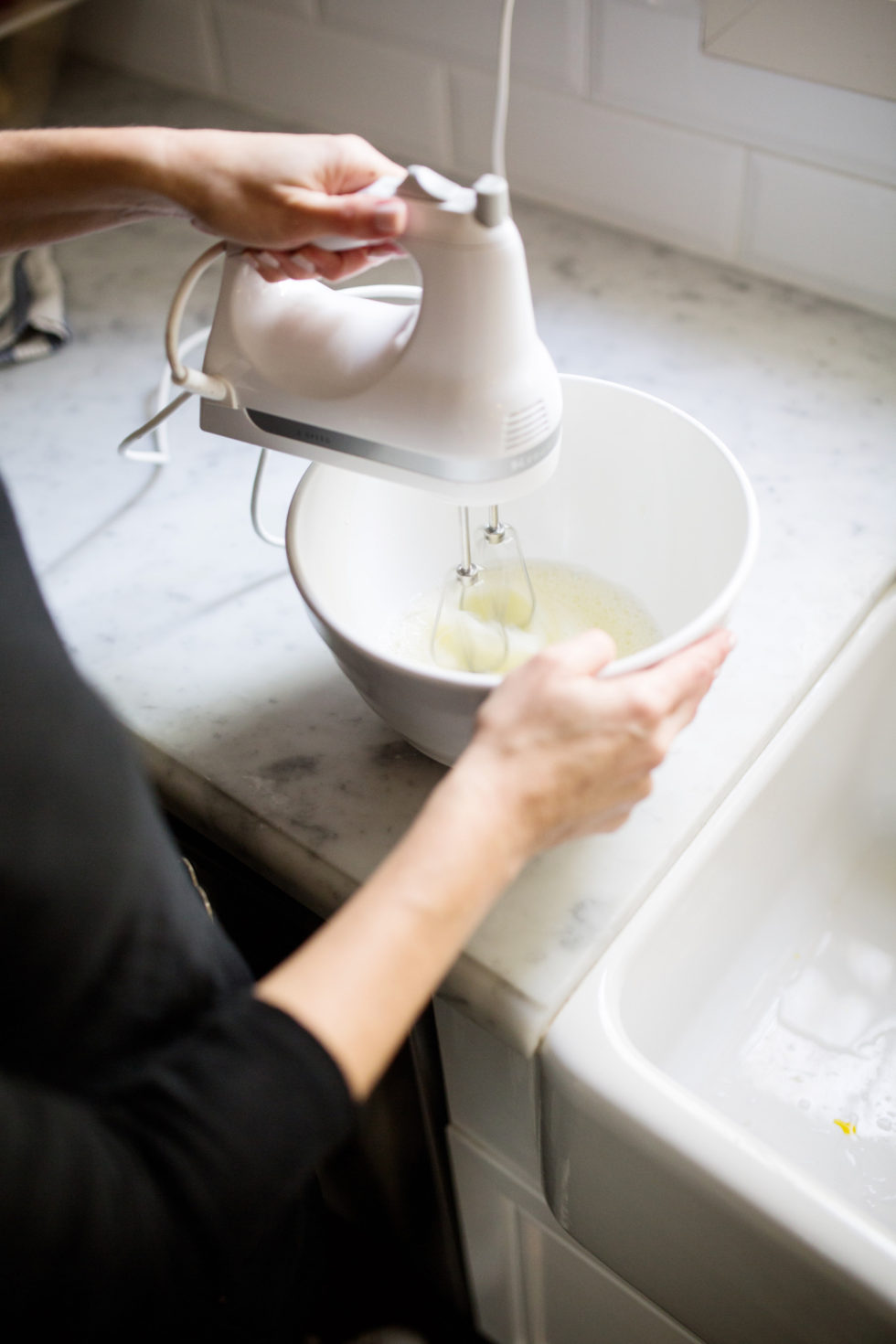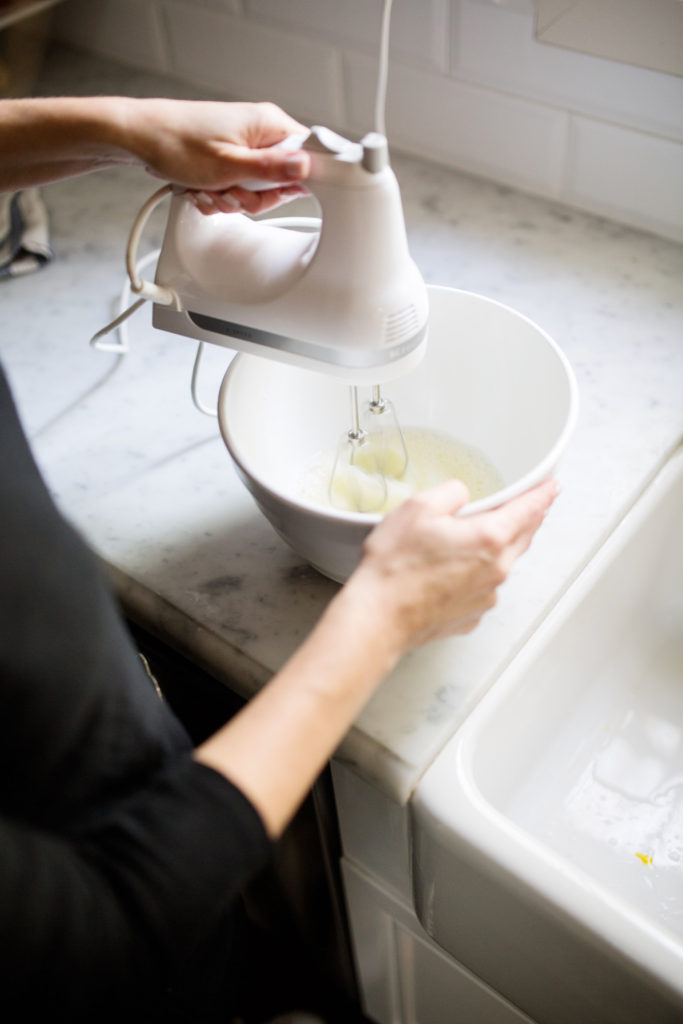 Fold in salt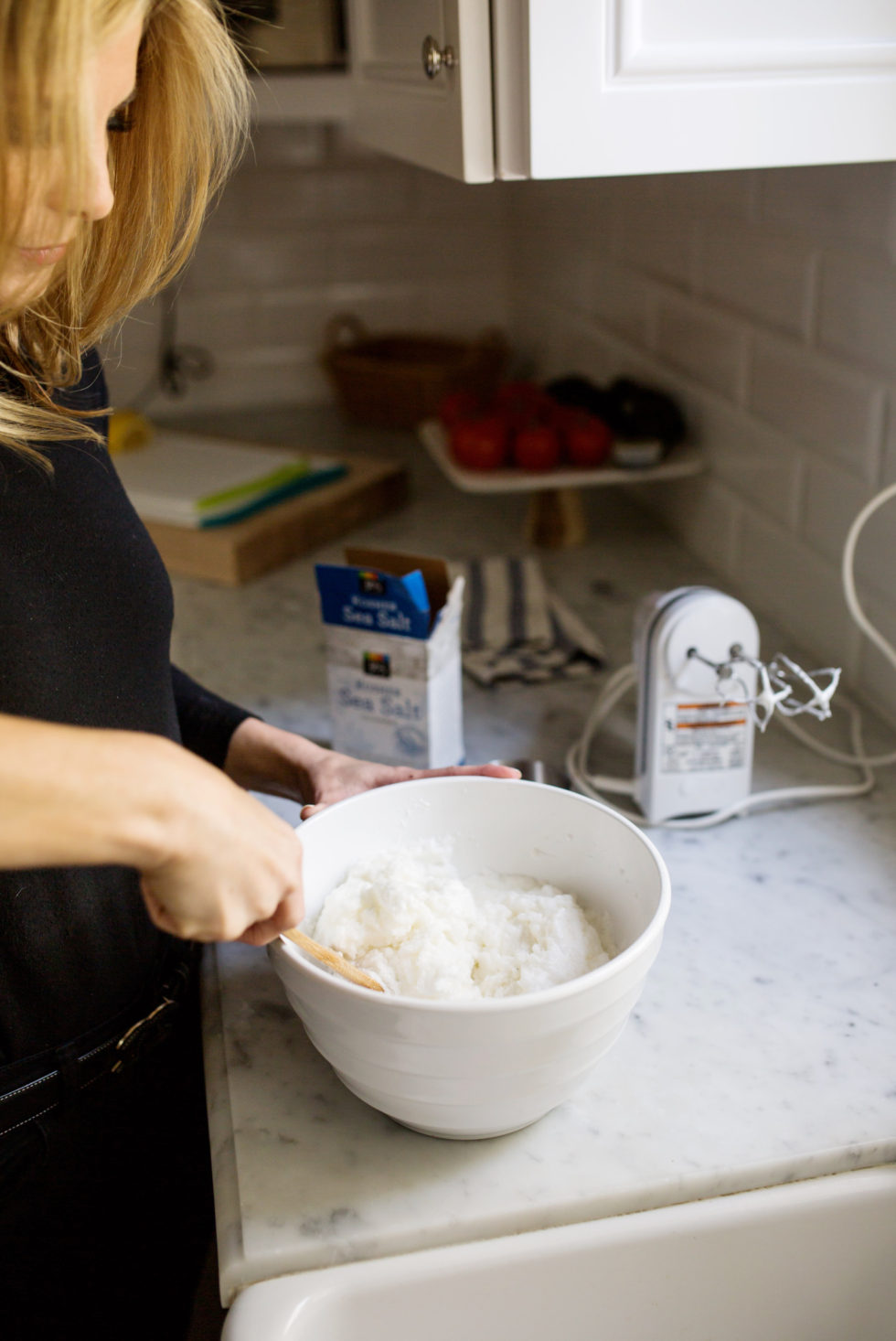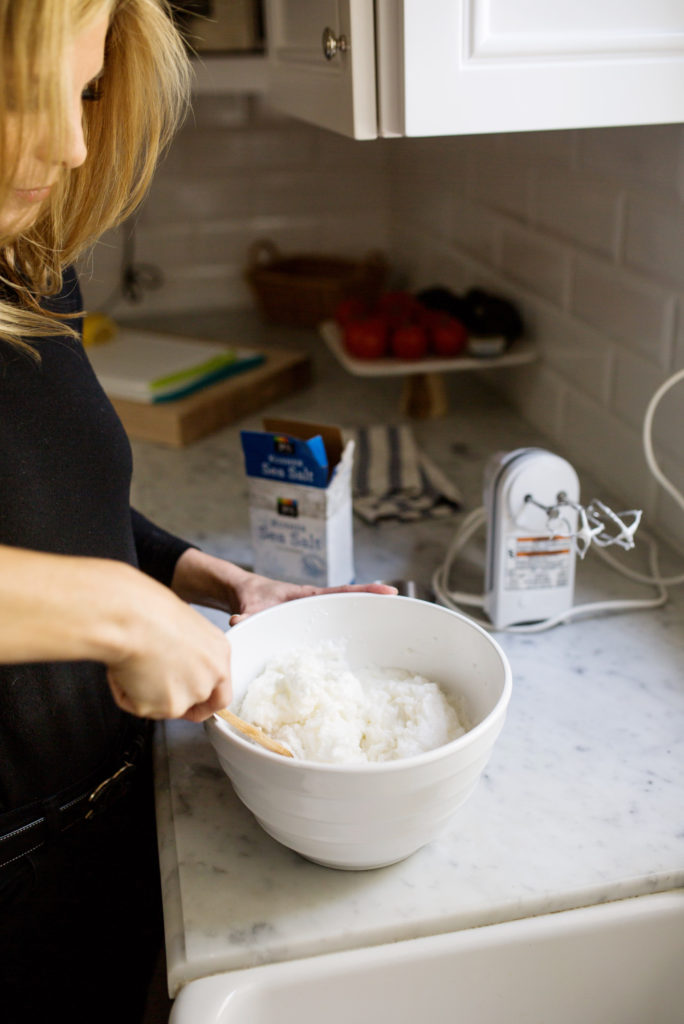 Spread a thin layer on the bottom of your serving/baking dish. Make sure your dish is oven-safe. It should be pretty – you'll be serving from this too.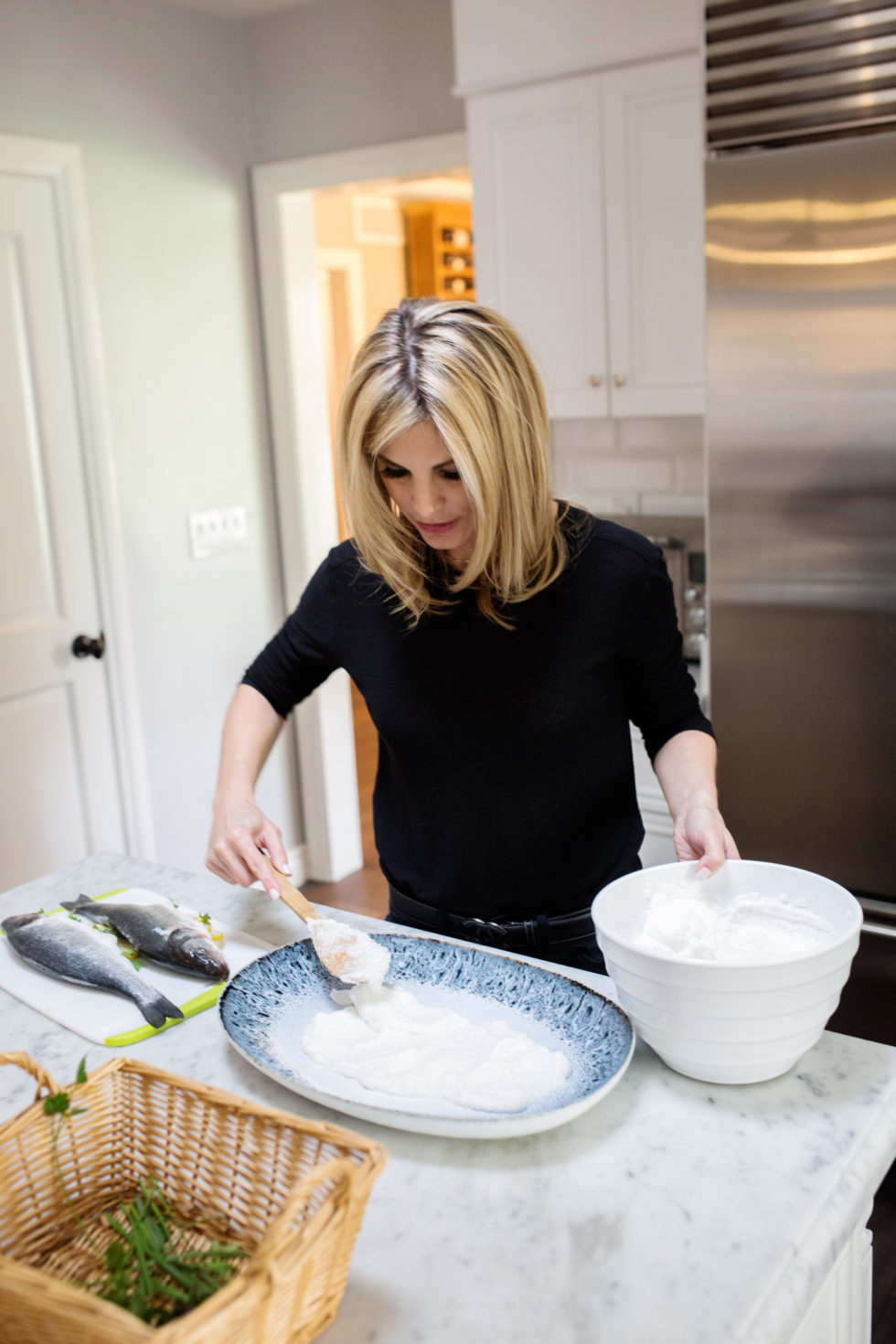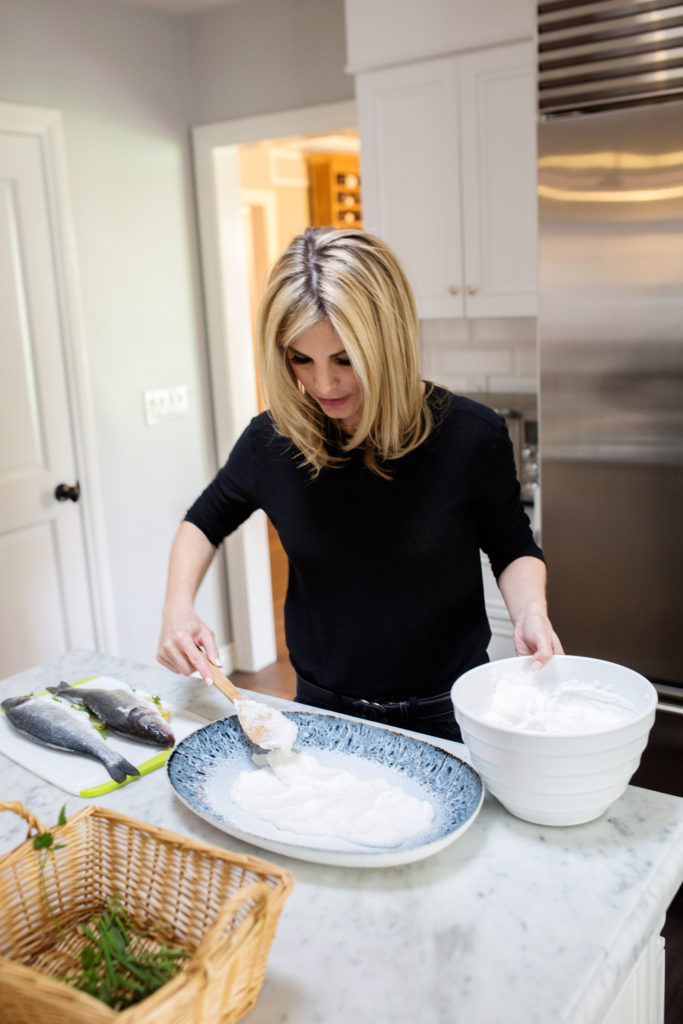 Place the prepped fish on top of the first layer, head to tail, then opposite for the next fish.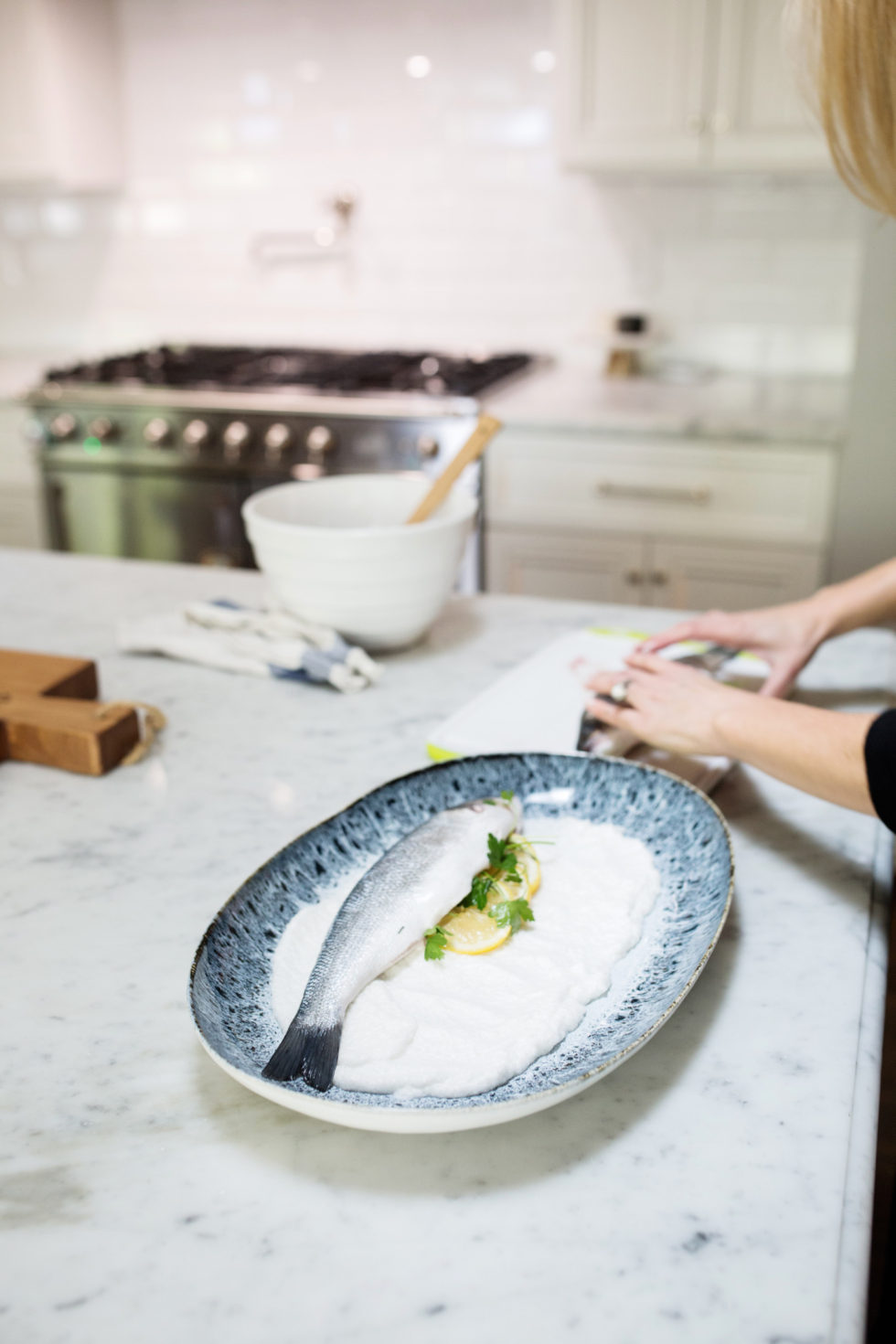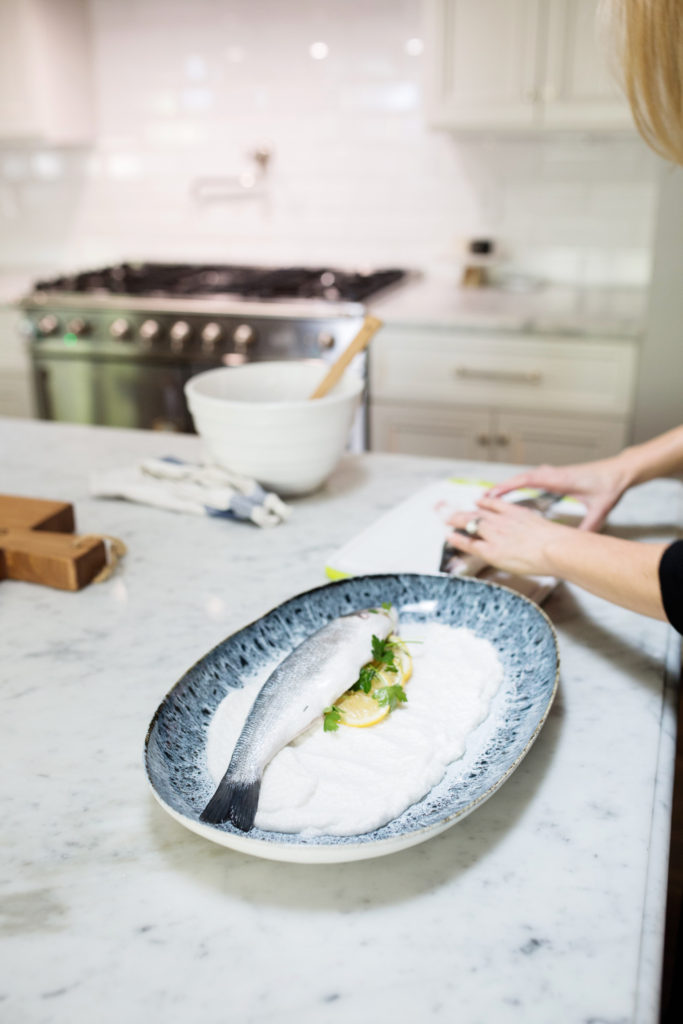 Spread the remaining salt over the fish to cover it, but leave head and tail uncovered.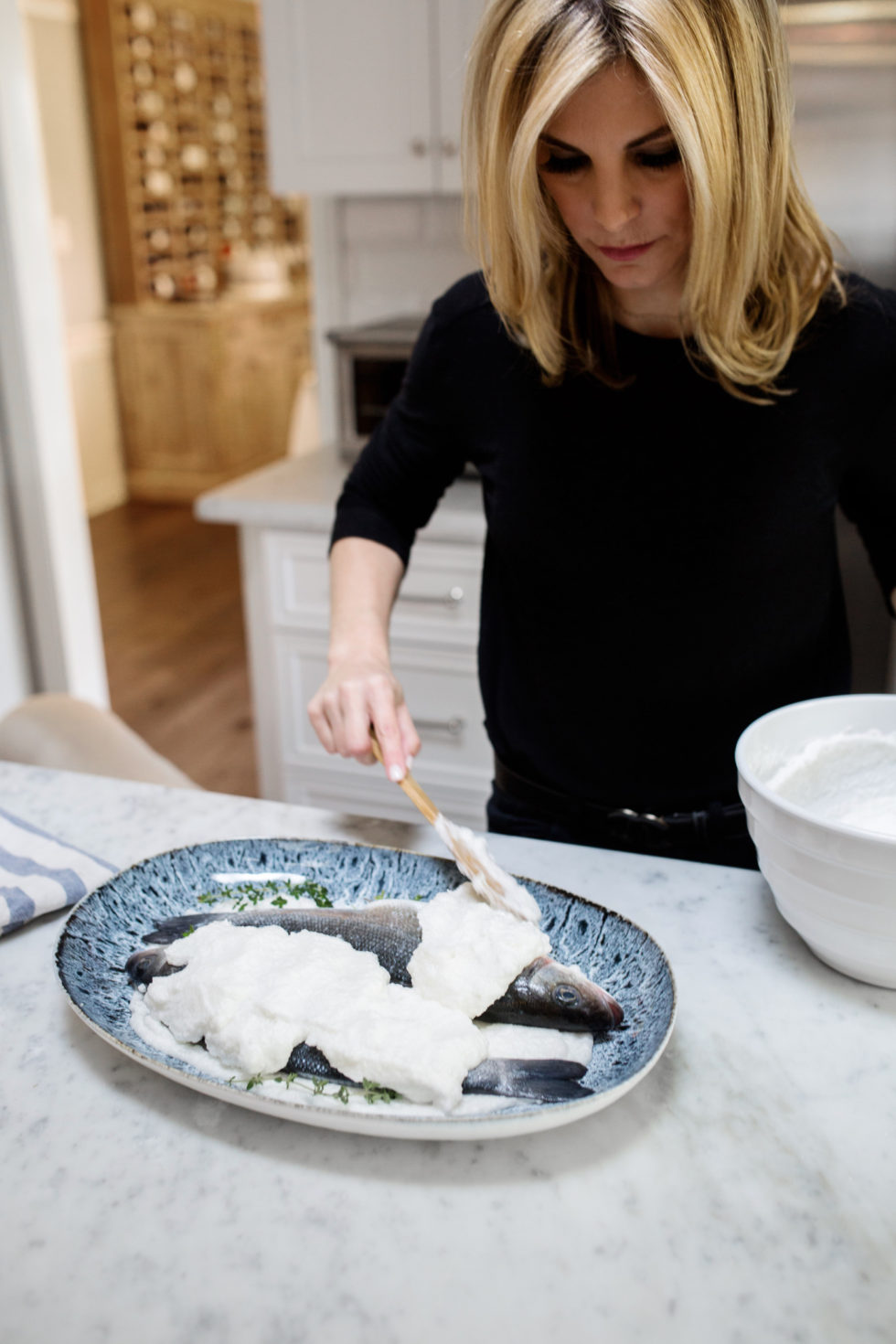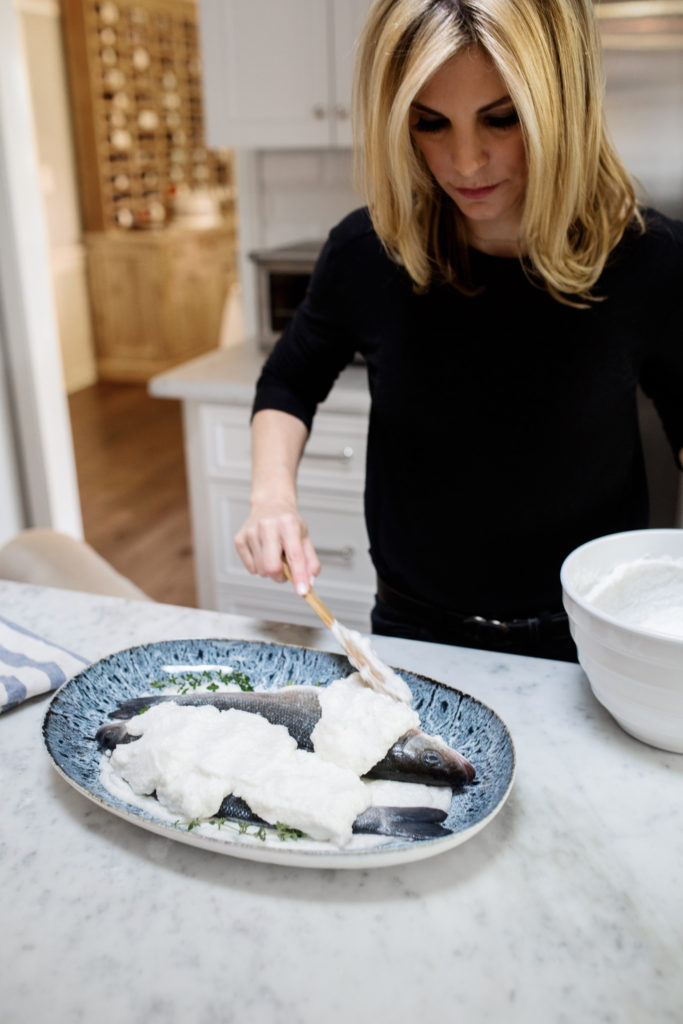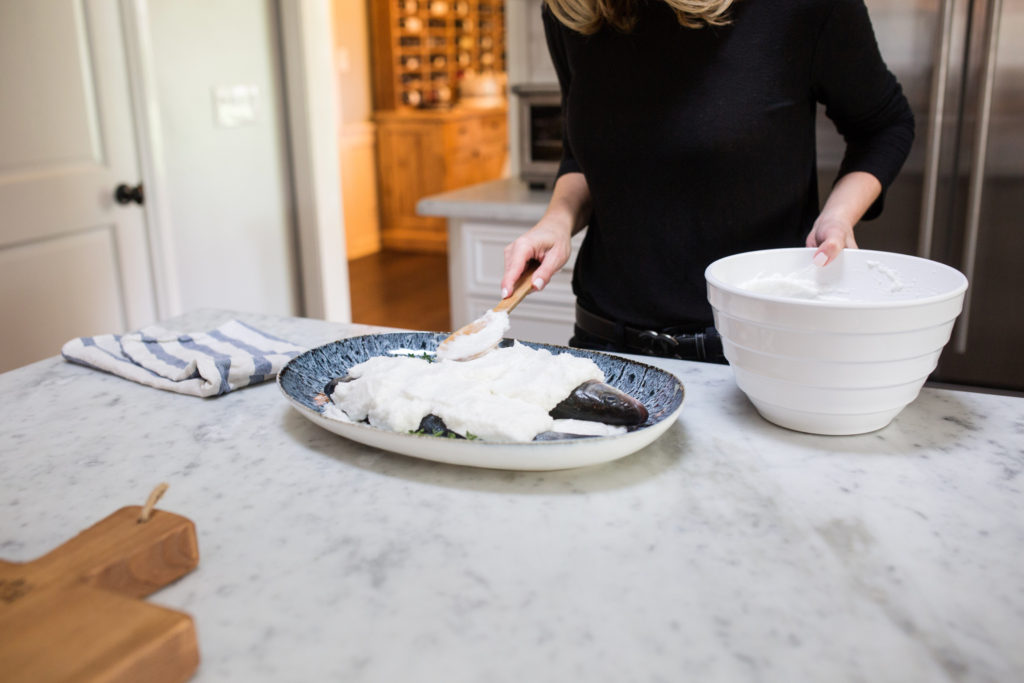 If you're fancy, you can try to create "scales" with a spreader knife.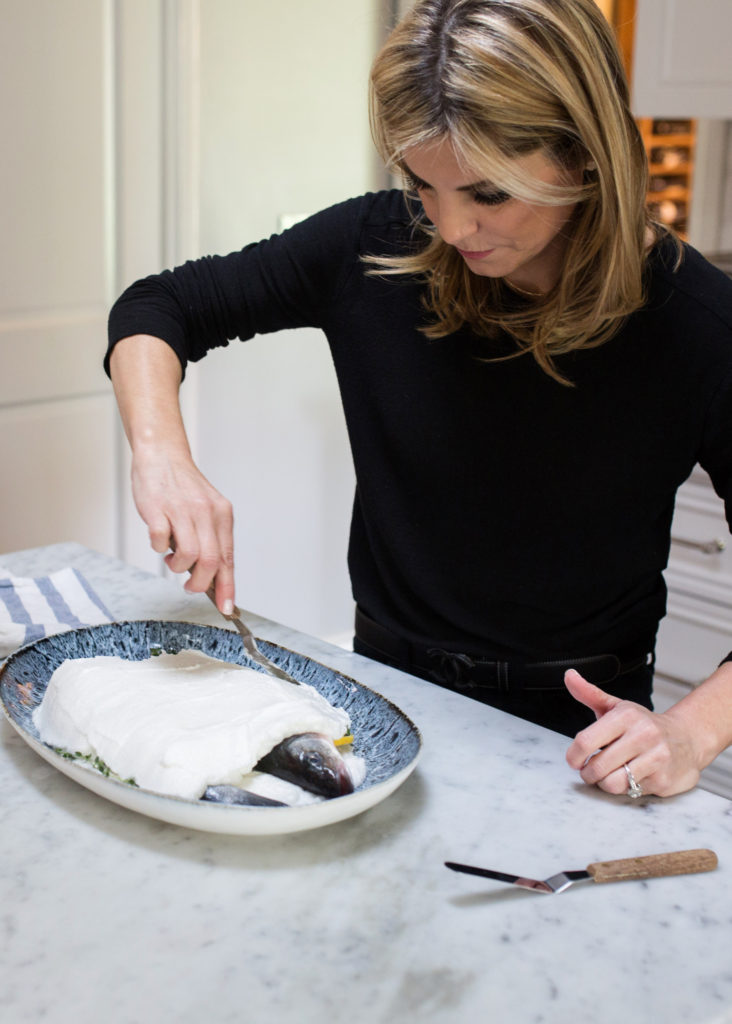 4. Cook the fish
Put in 400 degree oven and cook for 20 minutes. Watch to make sure the salt doesn't burn. It should just start to turn golden brown.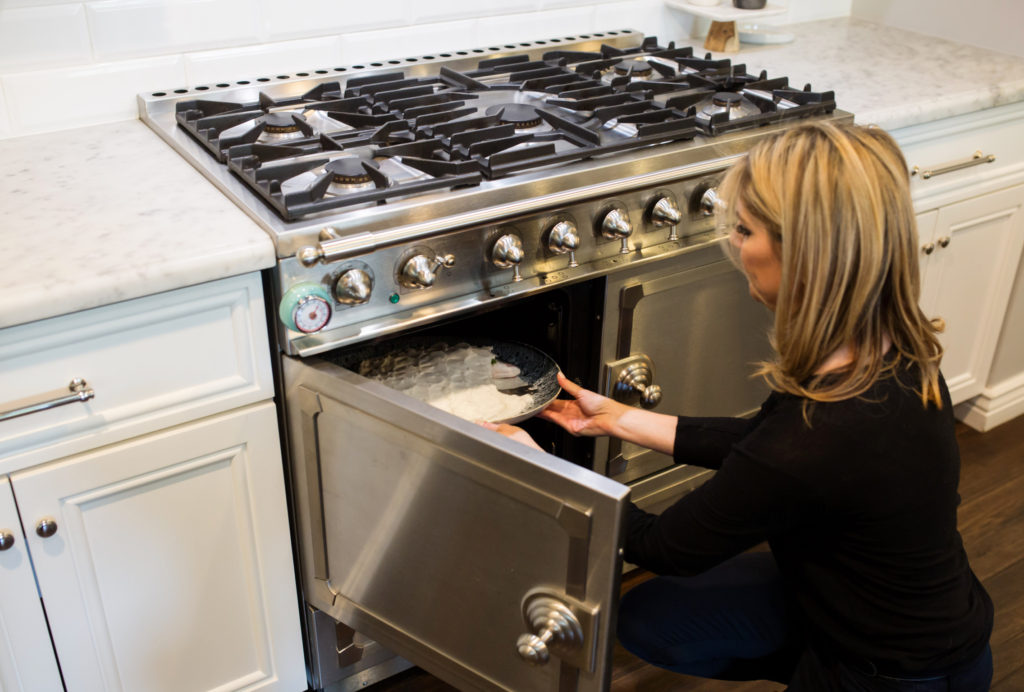 Remove and let stand for at least 10 minutes. Garnish with lemons and more herbs.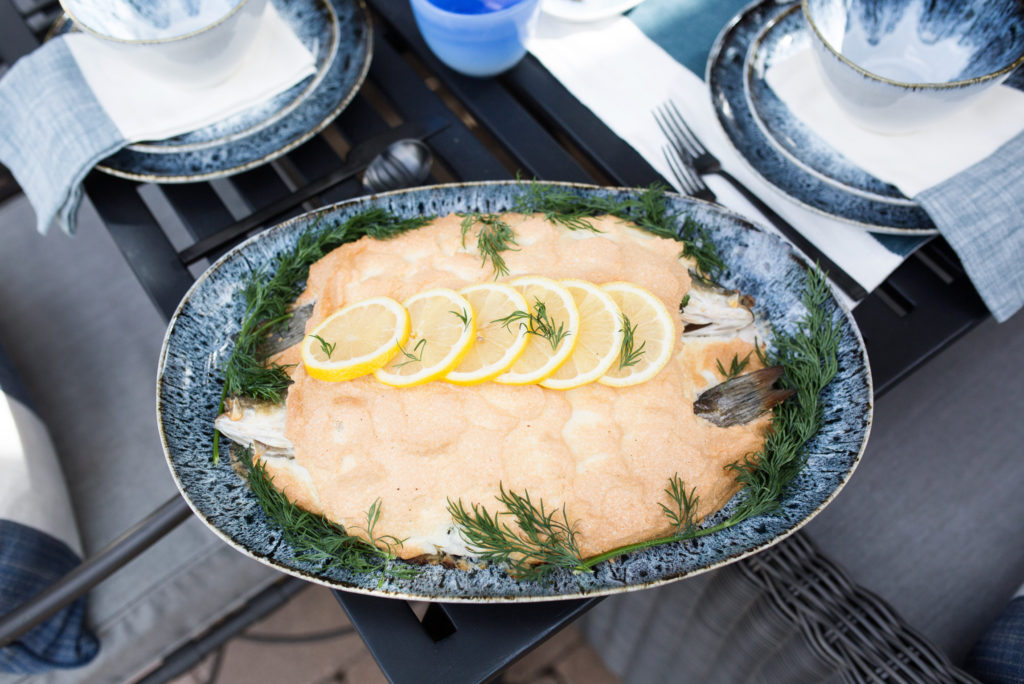 5. Crack the salt crust, remove backbone and serve
This is where your guests will go crazy – take a wooden spoon and give the middle of the fish a good whack. Start to remove the salt crust and place on a nearby platter.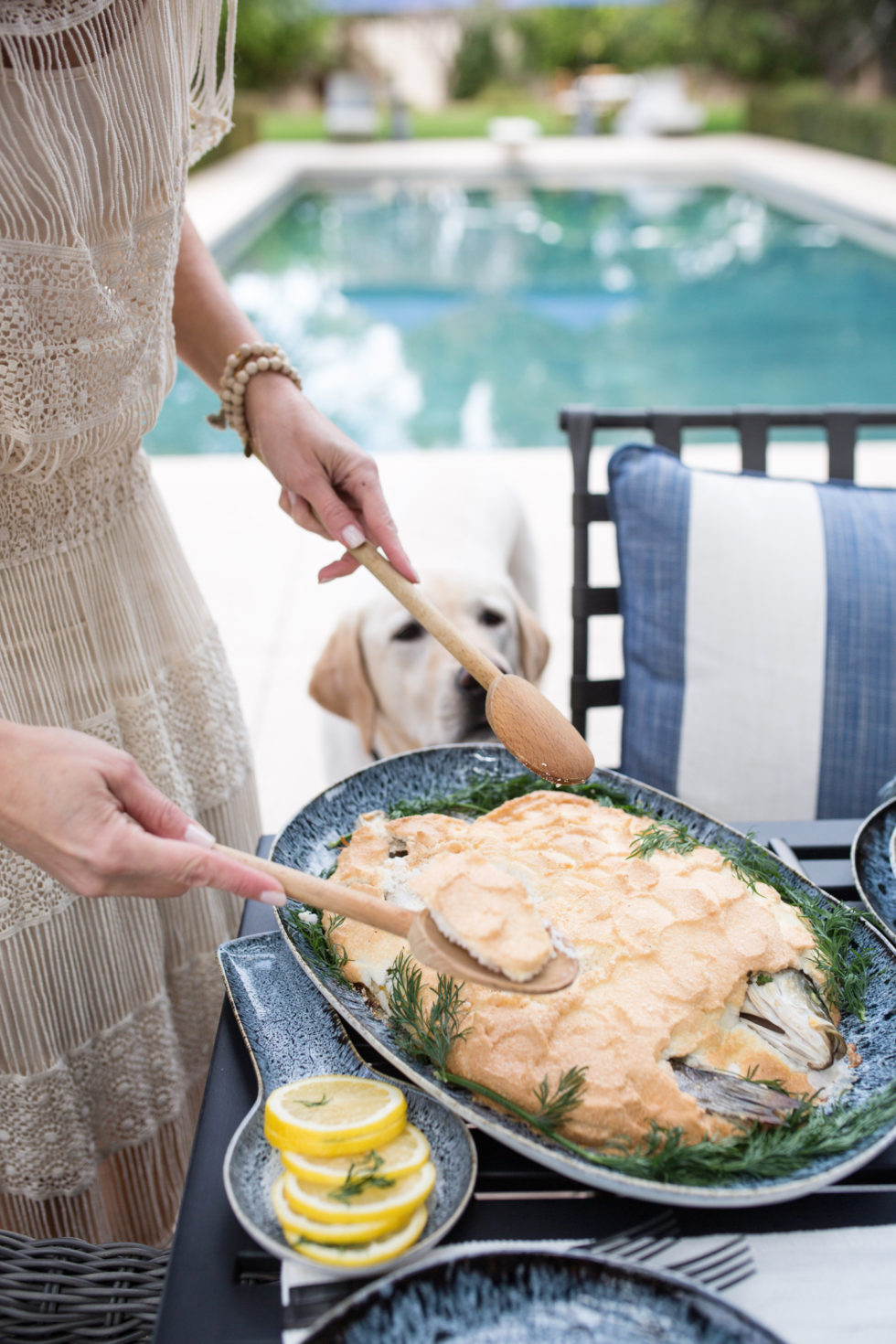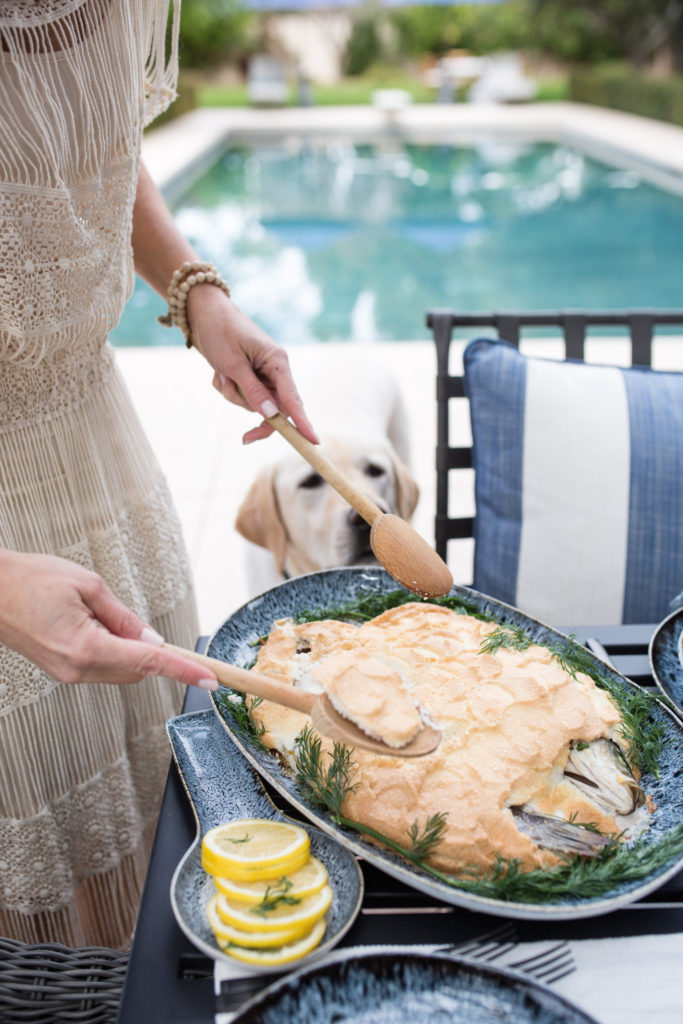 Open up the fish and gently remove the backbone. It should lift right up, but a few bones may remain. That's okay – just let your guests know.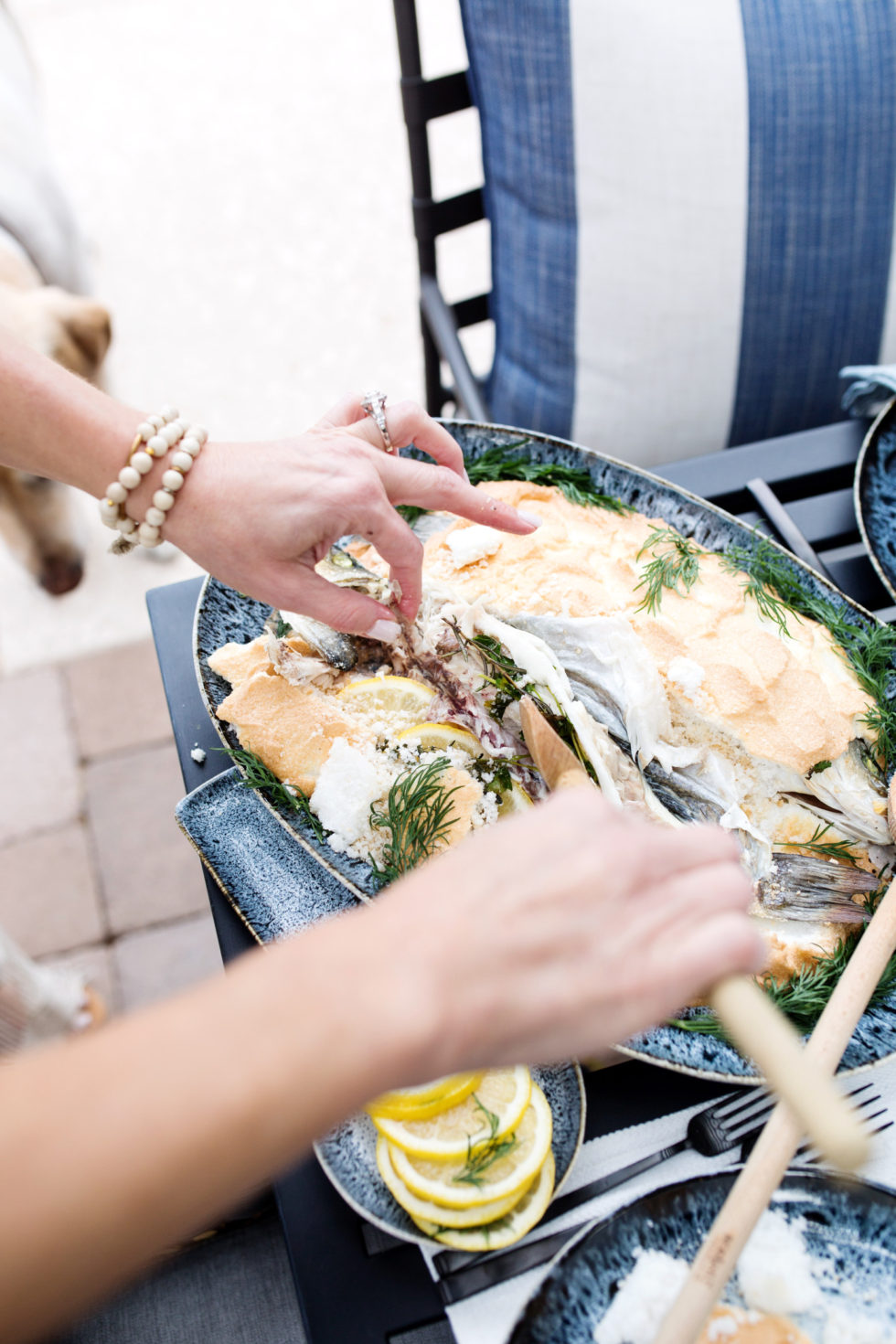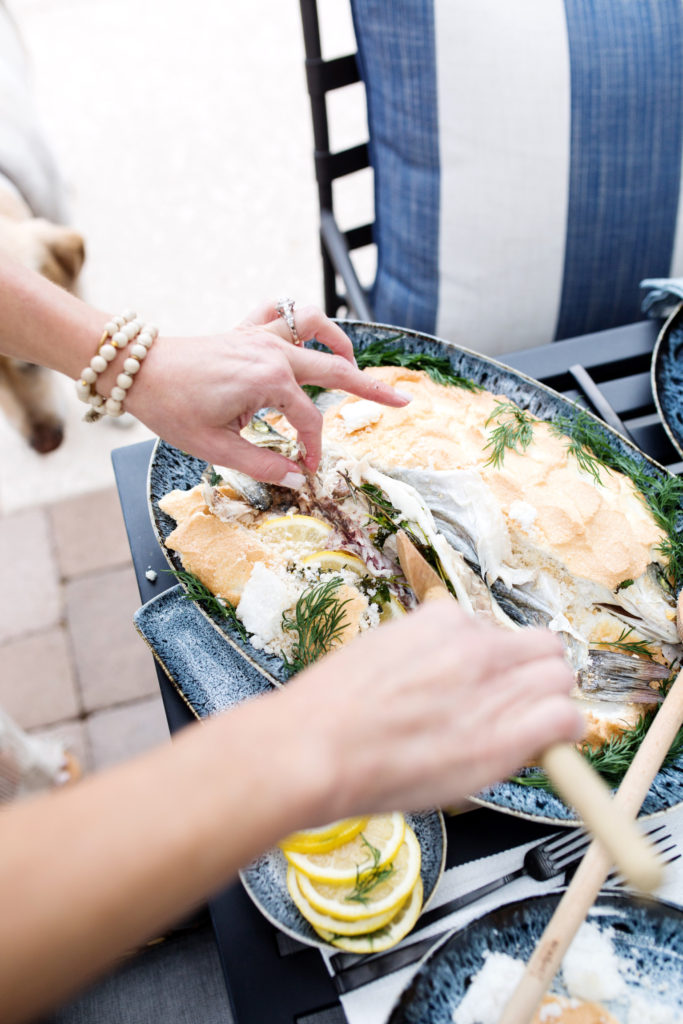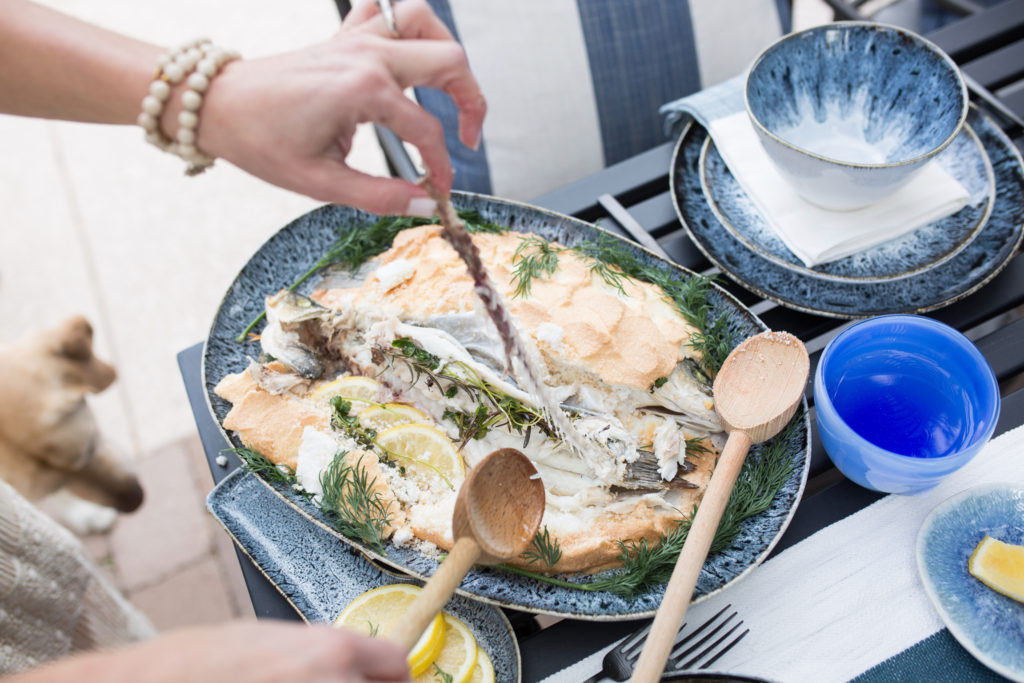 You should be left with some gorgeous white flaky fillet that you can spoon up and plate.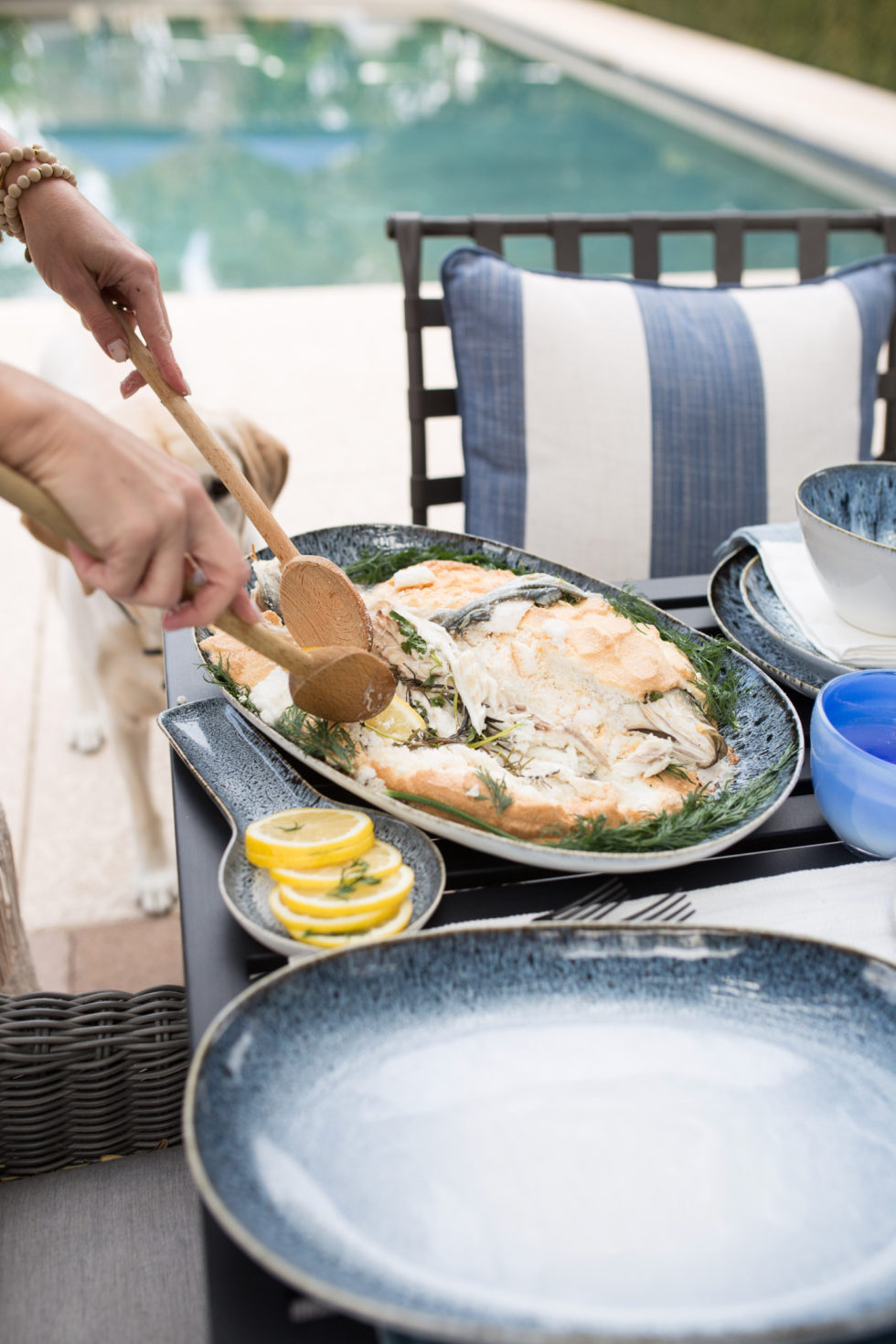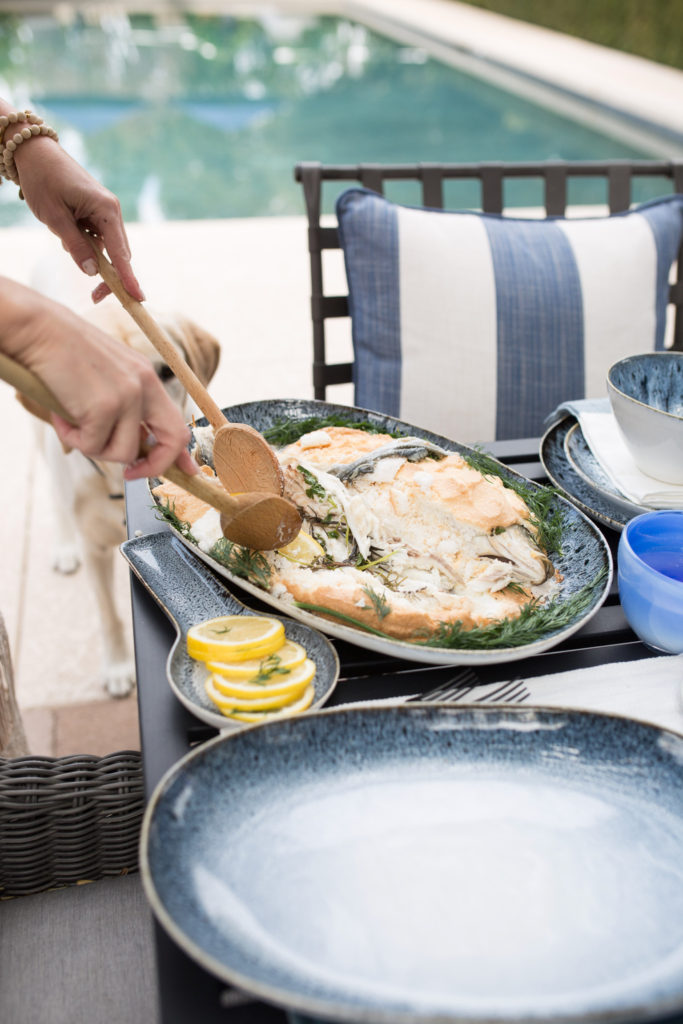 Serve with lemon wedges, good olive oil and a great bottle of rosé or white wine. Enjoy!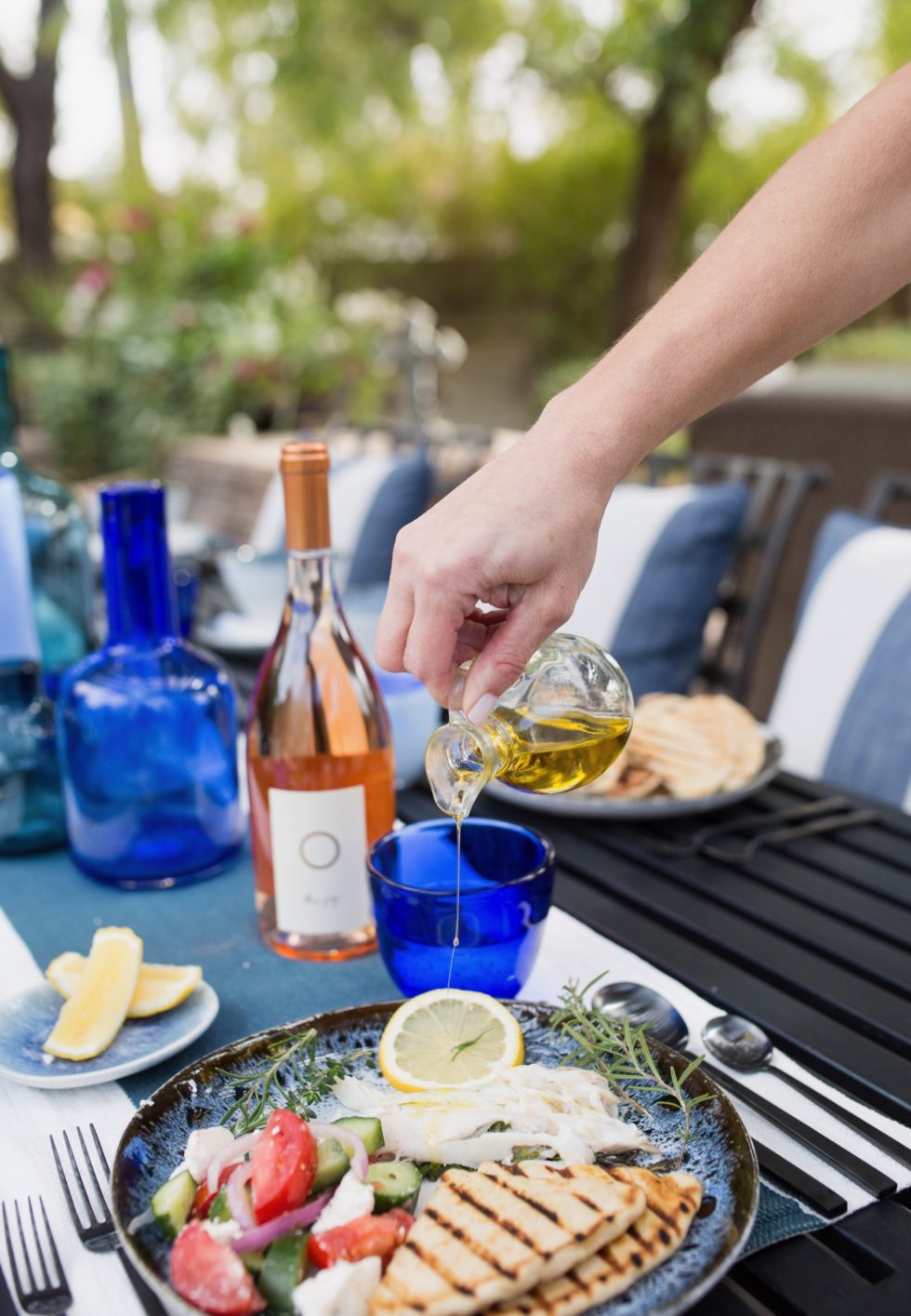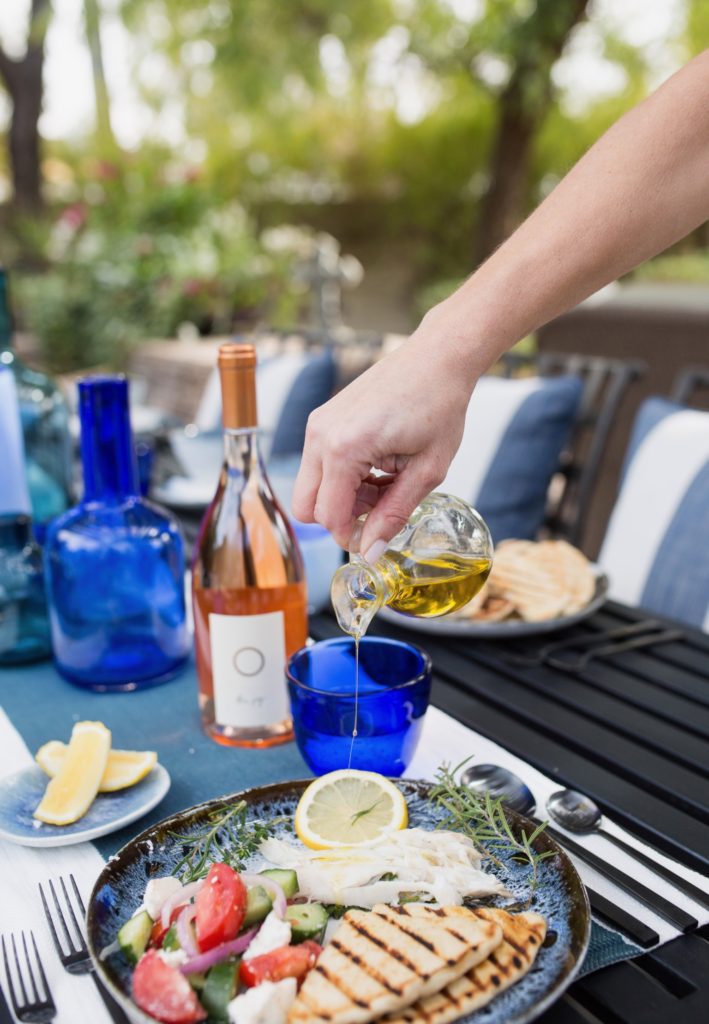 Salt-Crusted Whole Branzino
Ingredients:
1 3-pound box coarse kosher salt (3 cups)

6 large egg whites

(2) 1-to 1 1/2-pound whole branzino

8 fresh parsley sprigs

2 fresh thyme sprigs

4 thin lemon slices
Directions:
Preheat oven to 400°F.
Rinse fish and stuff cavity of each whole fish with herbs and lemon slices.
Whisk together egg whites or use hand-mixer until they form soft peaks.
Fold in salt.
Spread thin layer of salt/egg mixture onto serving dish.
Place prepped fish on top.
Spread remainder of salt mixture on top, leaving head and tail uncovered.
Cook for about 20 minutes, until crust is golden brown and/or fish reaches 120-125 degrees
Let stand for at least 10 minutes.
Crack salt crust open, remove backbone and serve with fresh lemons, and good olive oil.
Serves 4.
SaveSave
SaveSave
SaveSave
SaveSave
SaveSave
SaveSave
SaveSave
SaveSave
SaveSave
SaveSave
SaveSave