Right now with the coronavirus pandemic, we're experiencing some crazy changes for our families, our friends and our communities as a whole. Kids are being schooled online, parents are being sent home from work and health care workers are working harder than ever.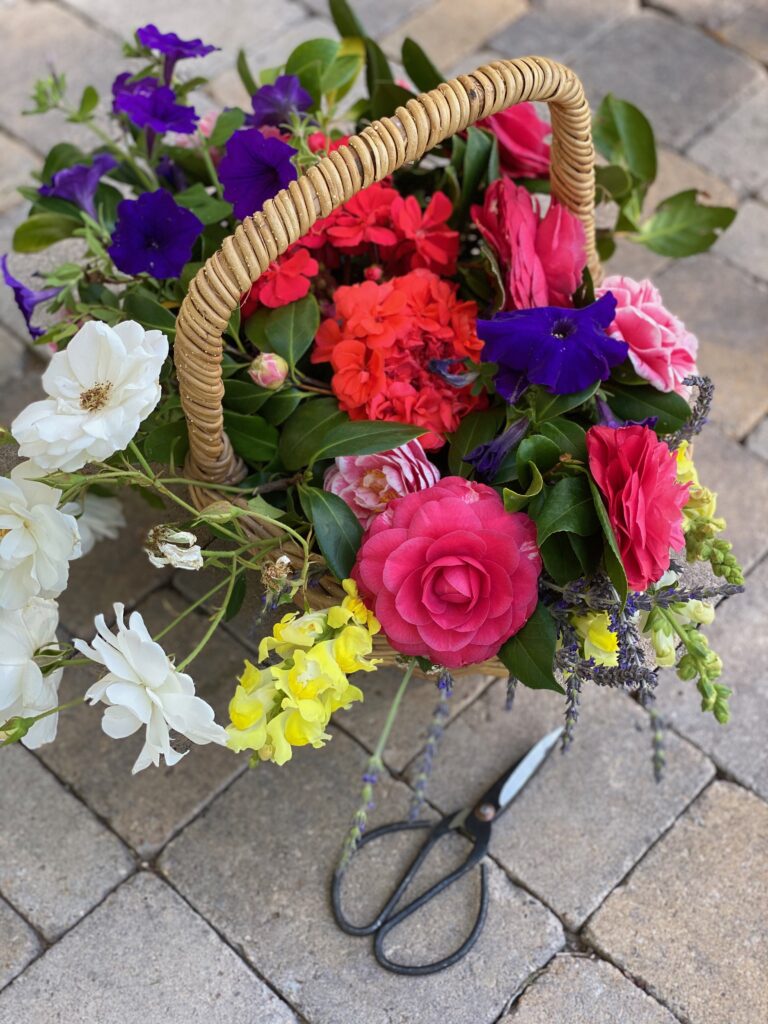 Obviously, staying healthy and taking precautions to decrease the spread of the virus is paramount and at the top of everyone's minds. But staying healthy mentally is very important too. We need ways to destress and lessen the anxiety that these uncertain times hold. That's why I've put together a few ideas for quarantine projects that my neighbors and I have done in the past week (keeping our social distance, of course) – all to help and benefit others during this crisis.
We've seen the long lines at the grocery store, the empty shelves, and many business have had to shut their doors. But, I have witnessed some of the most incredible acts of kindness as well. Read on for ways to make use of your time to do some of these quarantine projects!
Sidewalk Chalk Art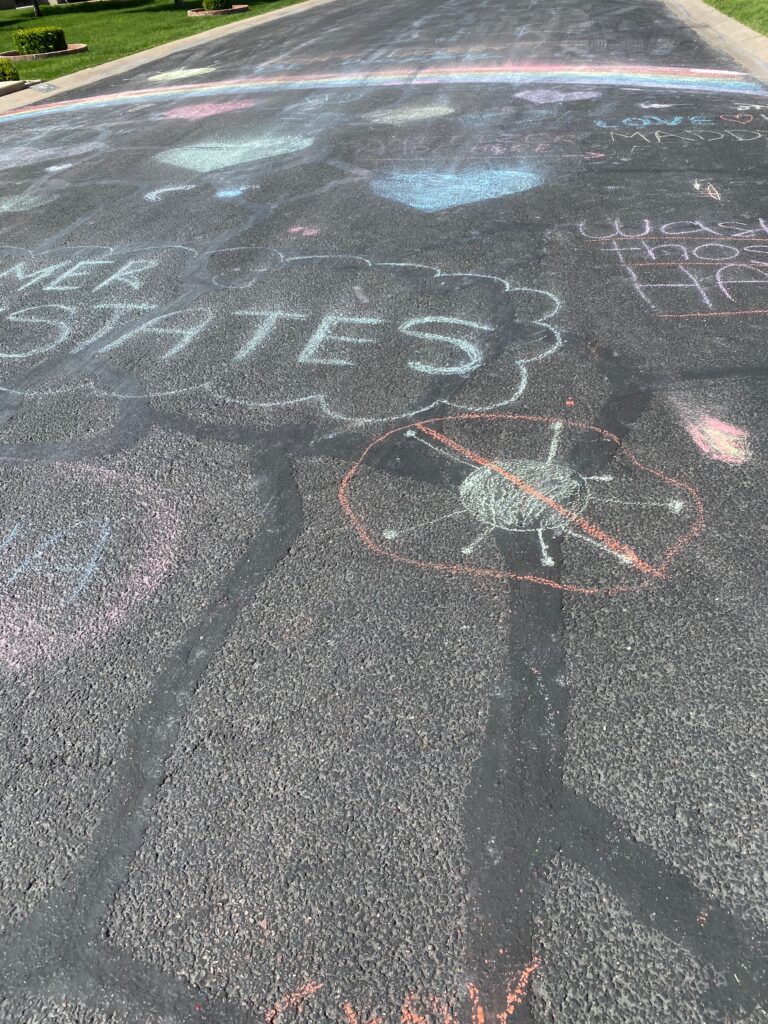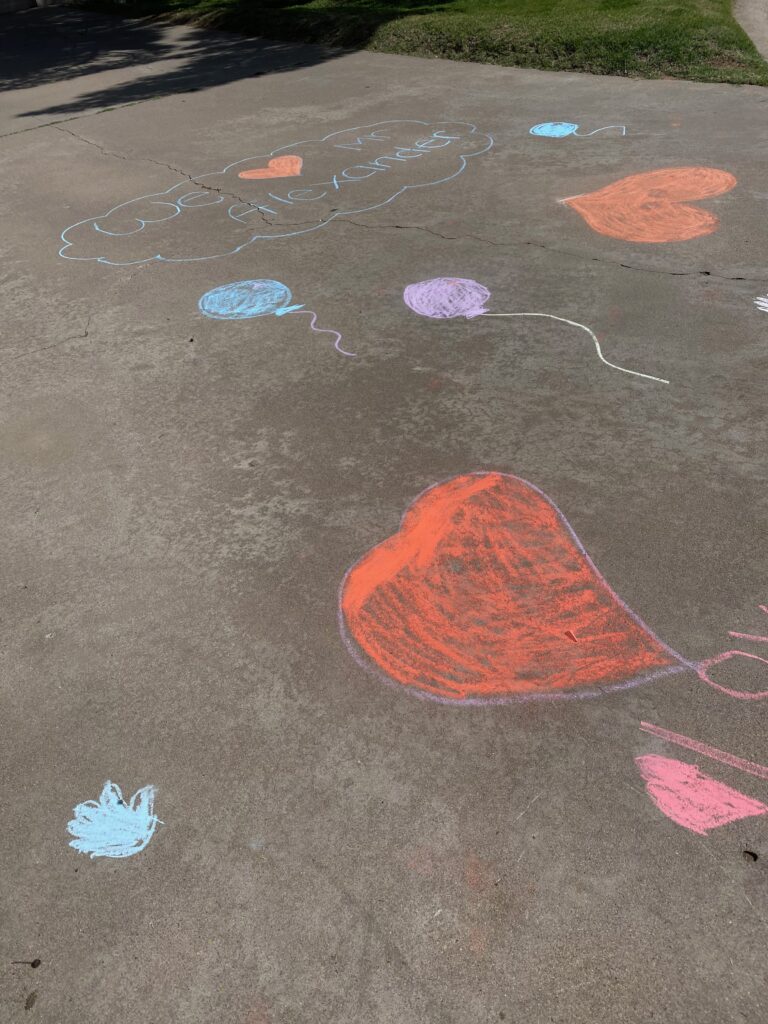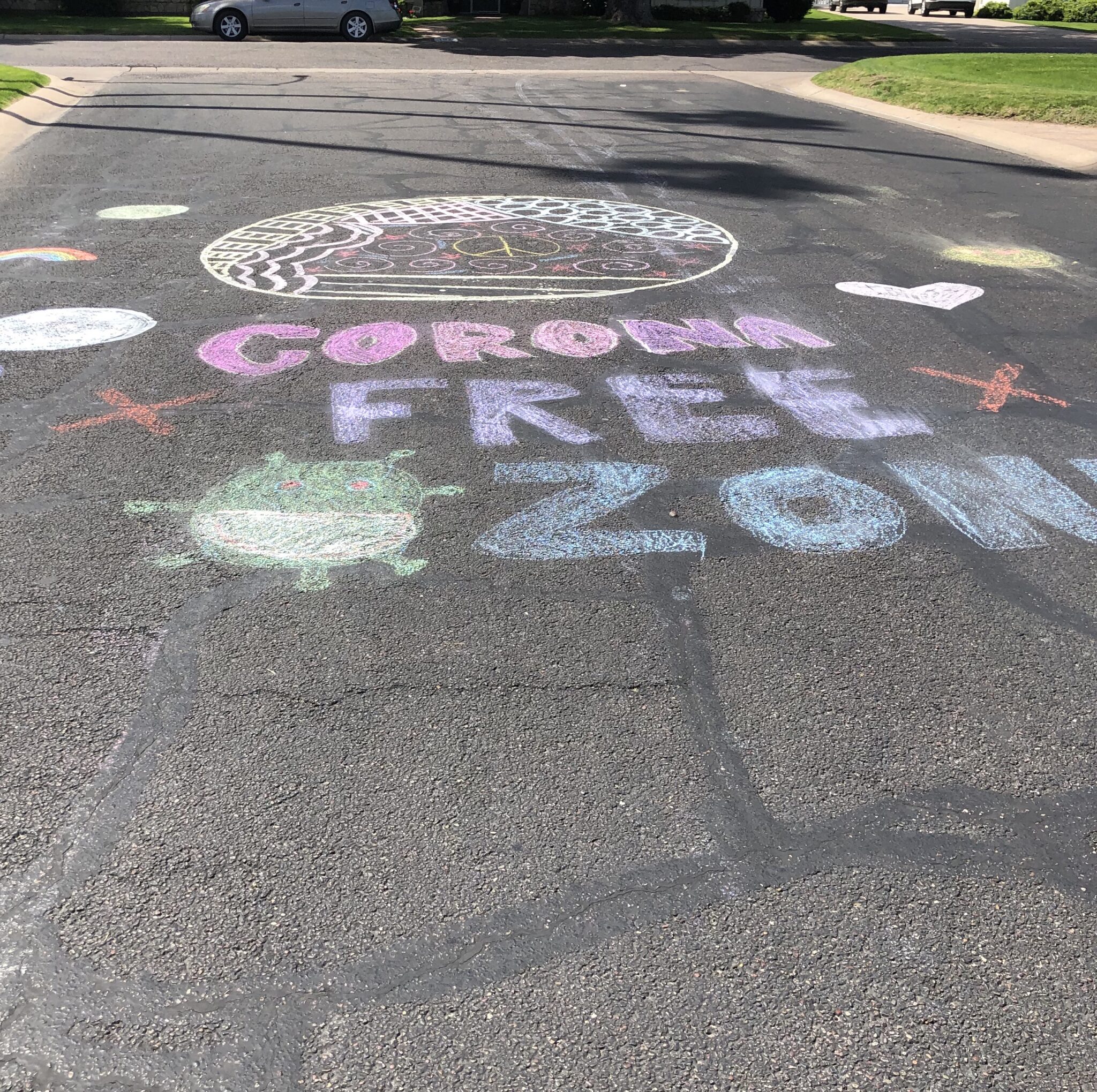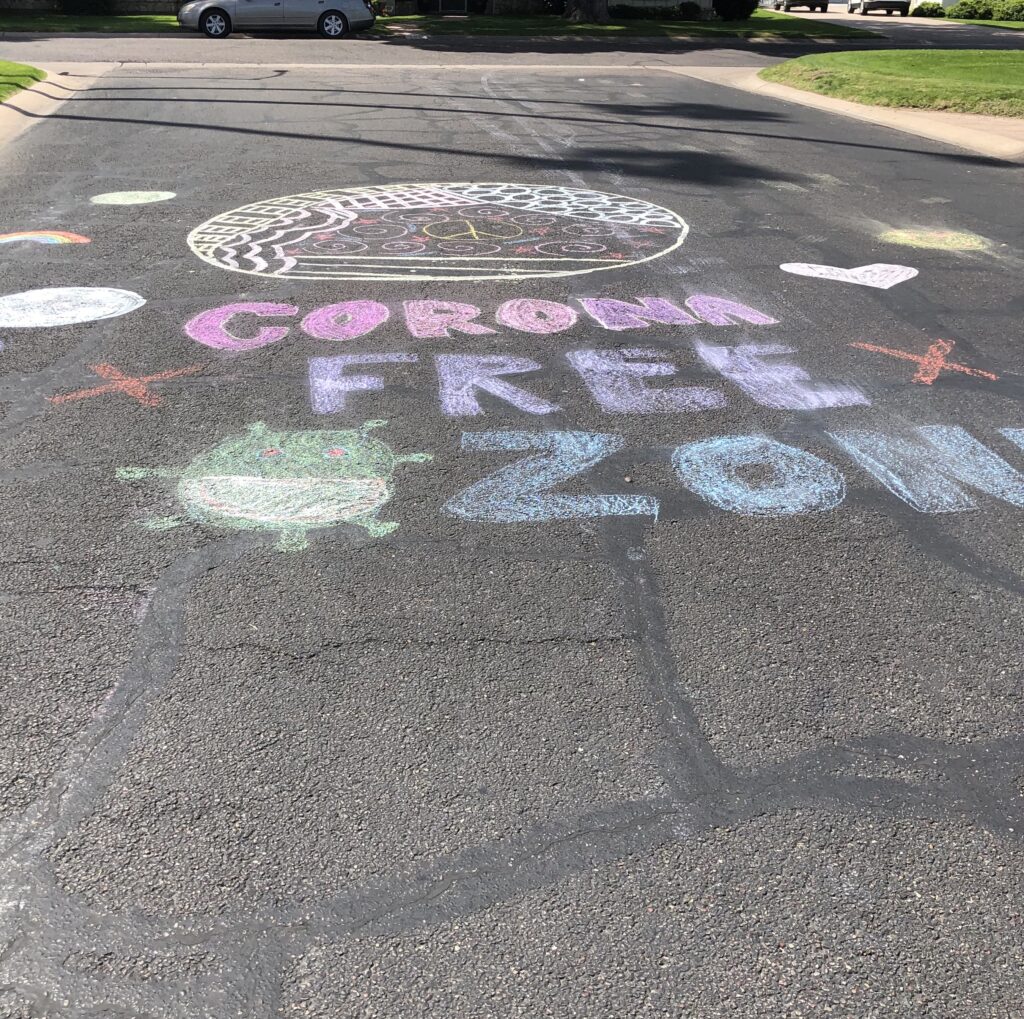 Neighborhood Floral Arrangement
I wanted to find a way to thank one of the moms in our neighborhood. She is an emergency room physician who is working on the front lines to help with this crisis and I knew she could have used a little pick-me up. Since grocery runs have been very limited, and with most stores closed all together, I had to get creative, and this is where I came up with another one of my quarantine projects.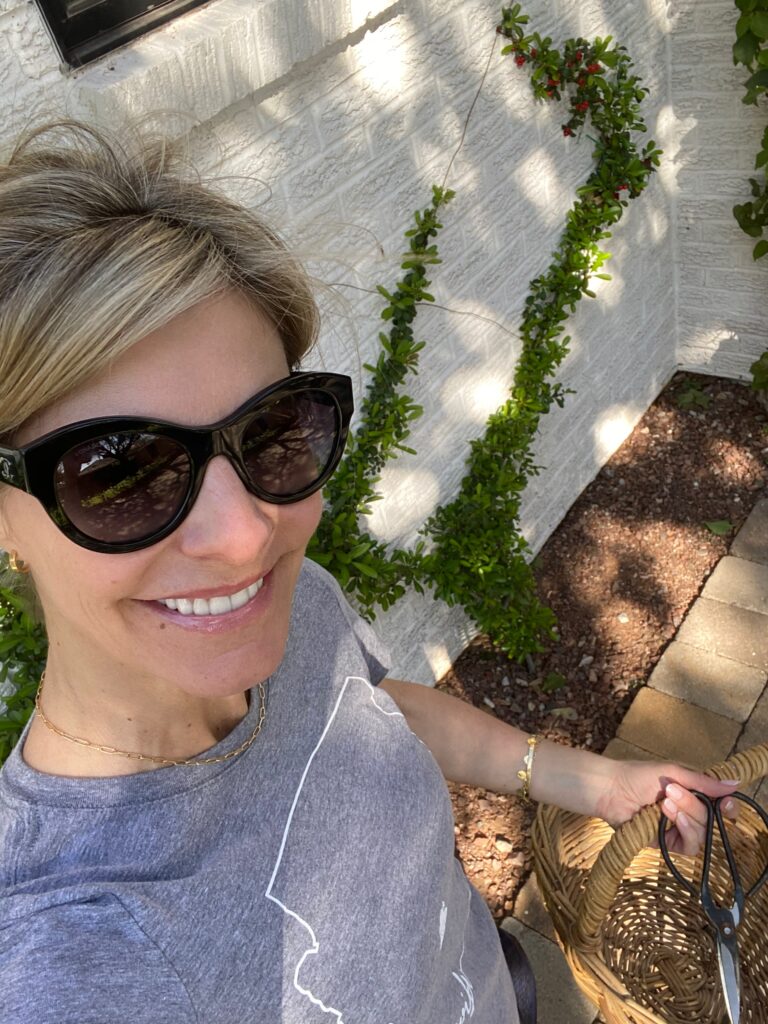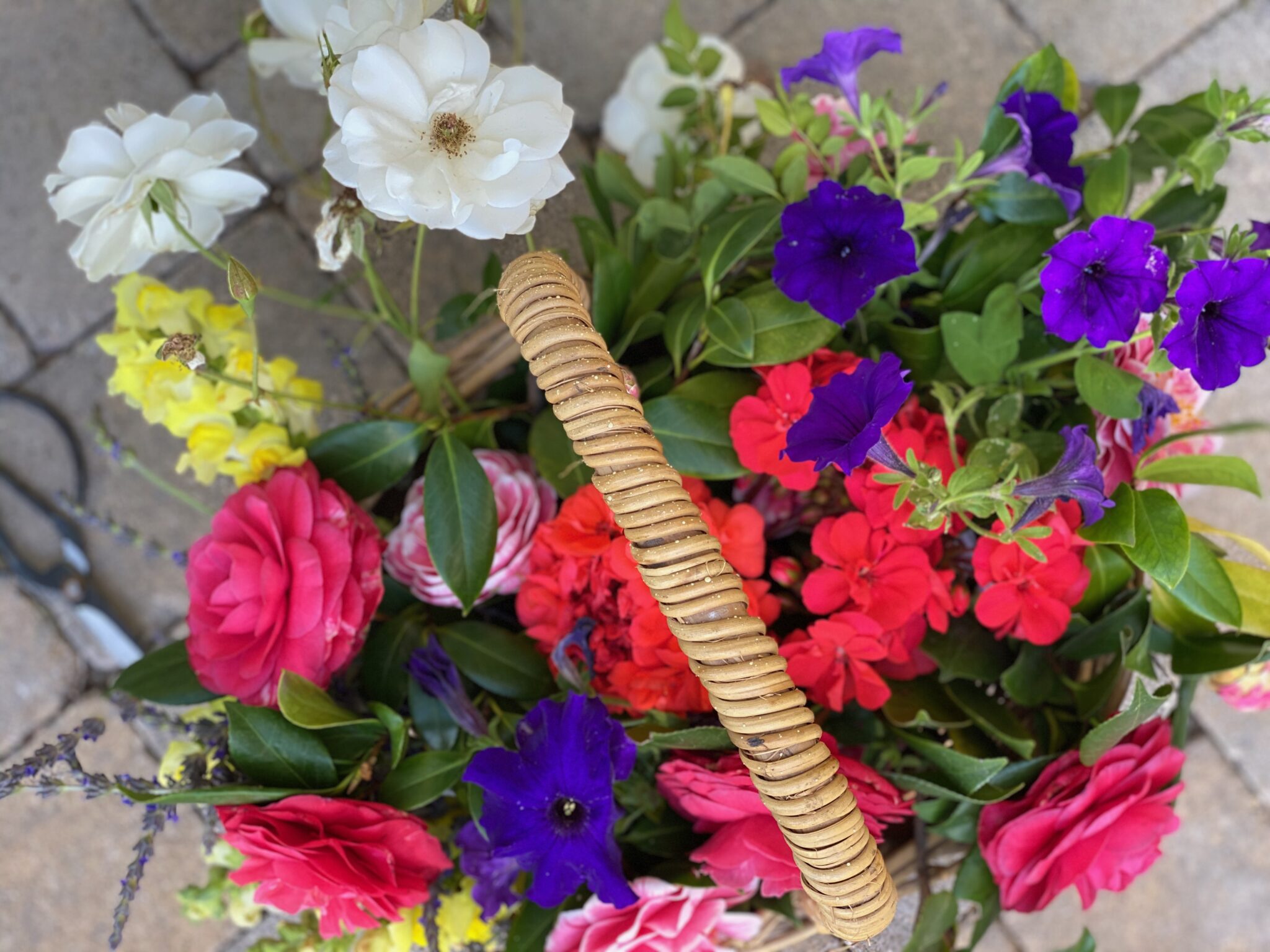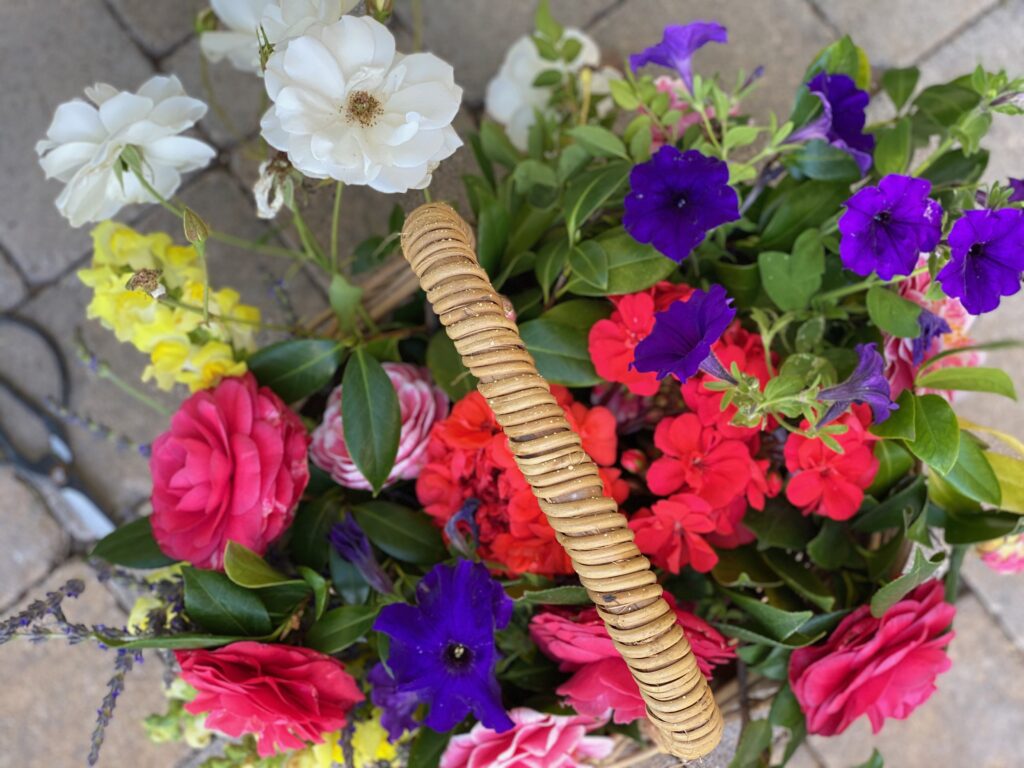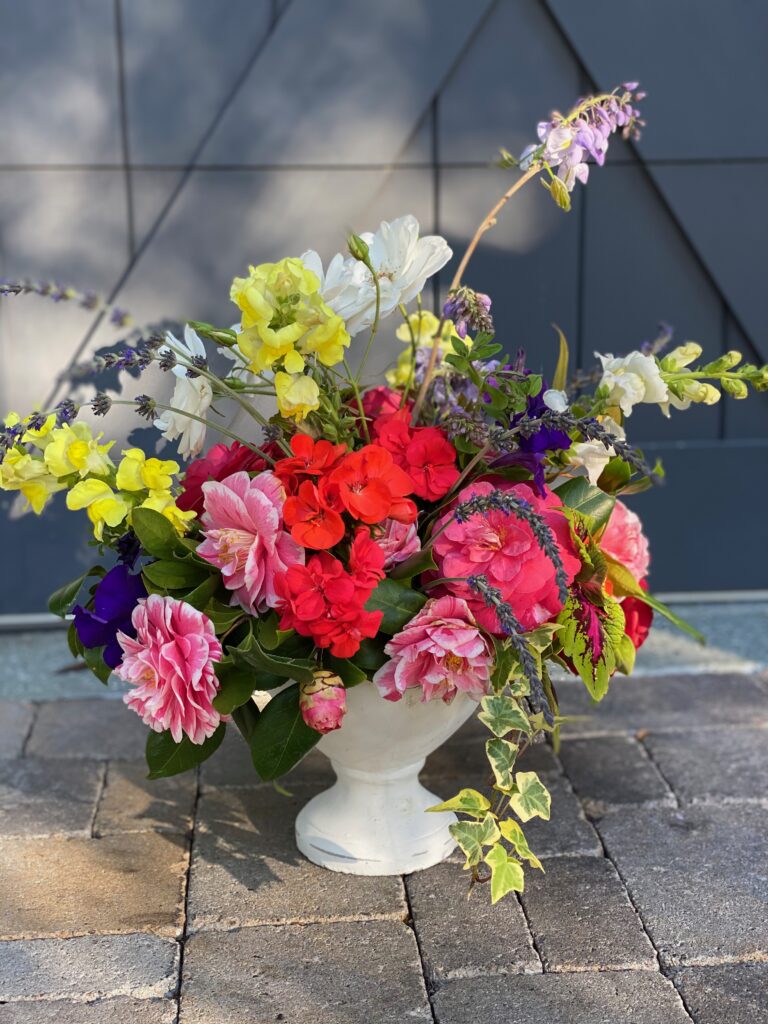 Community Harvest
My husband loves to garden and has curated a great backyard vegetable garden. It just so happened that some of the veggies had reached their peak, so we harvested the remaining Swiss chard, purple kale and green dinosaur kale. I collected them in a large bin and set it out on our front porch, then sent a group text letting my neighbors know they were free to grab what they wanted. Talk about a quarantine project that not only got us some much needed outdoor activity, but benefitted many people as well.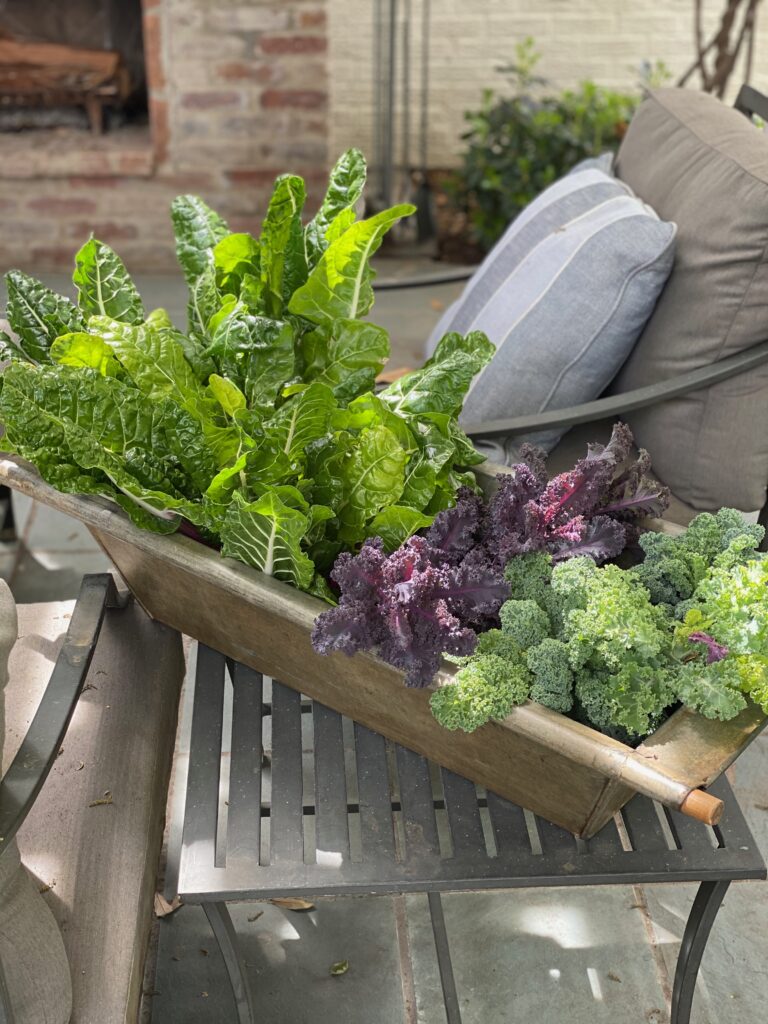 Create Beauty from Nature
Eating at home has obviously been what everyone has been doing lately, since restaurants and bars have closed their dining rooms. I was desperate to set a table and needed another one of my quarantine projects to keep me busy. So, with a few extra harvested veggies from the garden and some leftover florals from an old arrangement, I created this centerpiece for my outdoor table.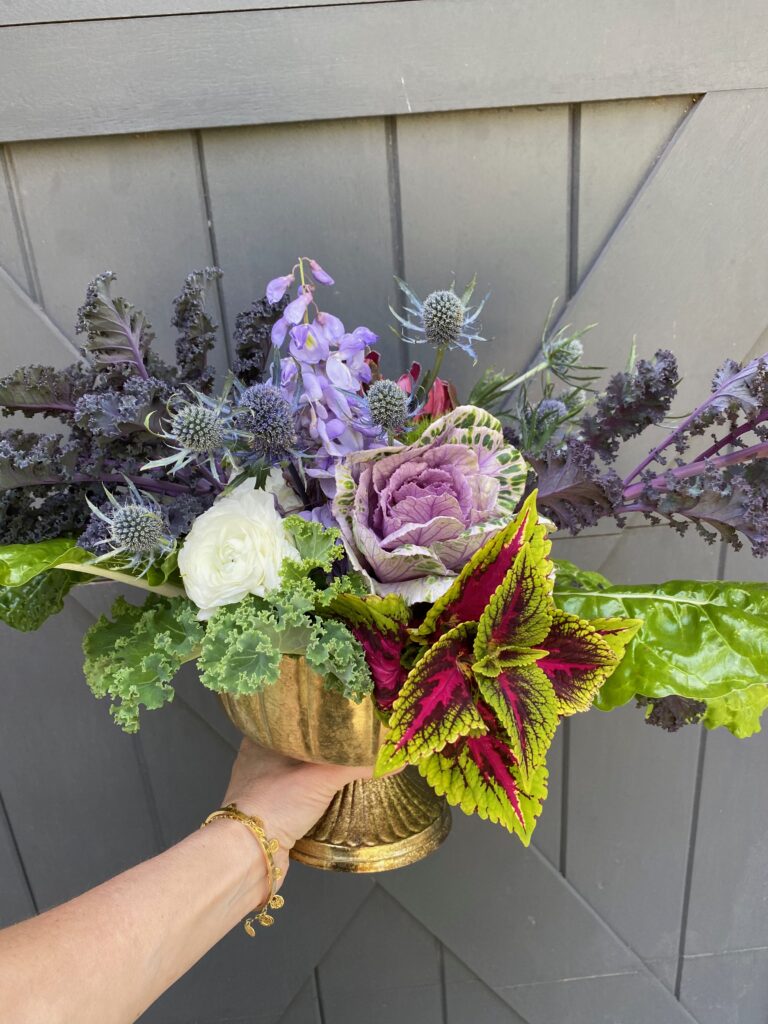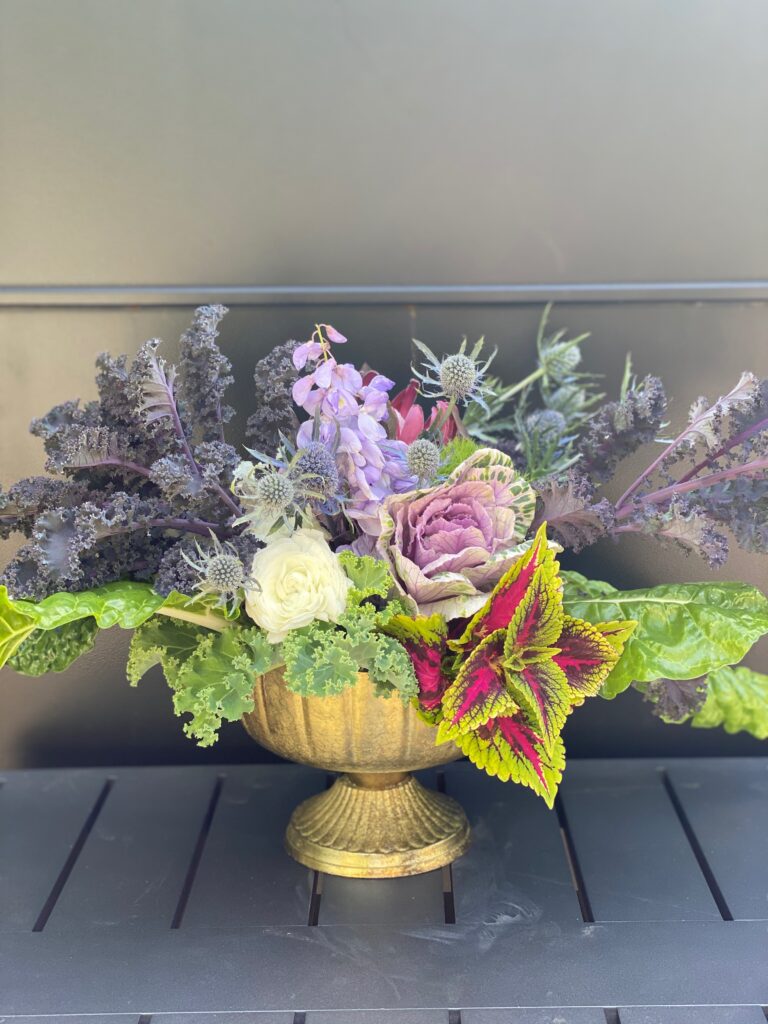 Organize and Share
My napkin and dish collection have gotten a bit out of hand, so going through and cleaning this out was a no-brainer. I organized them by group and set up a "store" in my garage for my neighbors to come shop and take what they wanted. Add this one to the list of quarantine projects!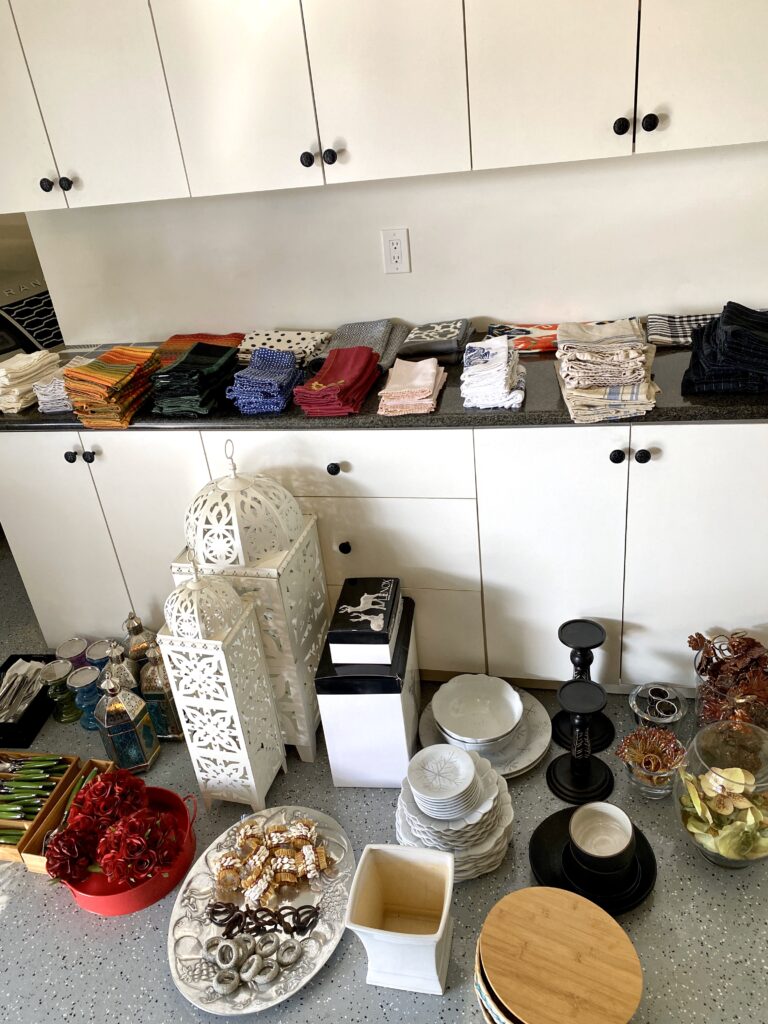 Pitch In for A Health Care Worker Meal
Our group of neighbors decided to each contribute a small amount of money to have food delivered to one of the local emergency rooms as a show of gratitude for all they do for us. Not only were they very grateful , but we helped provide business to restaurants in our community that are also affected by the coronavirus.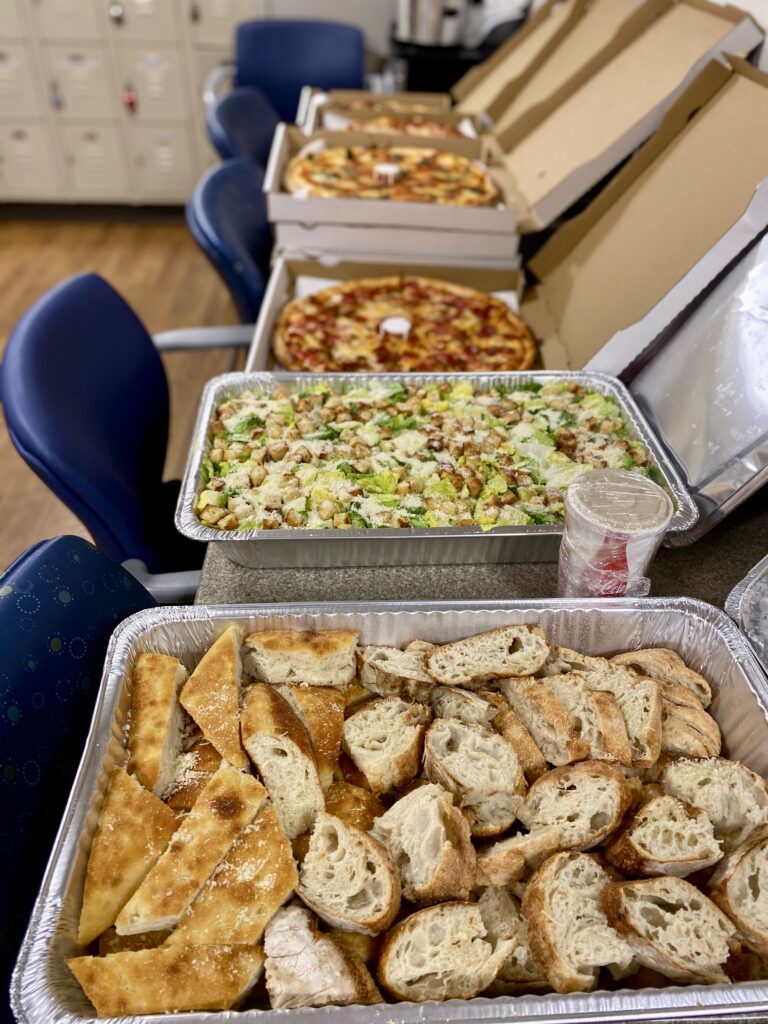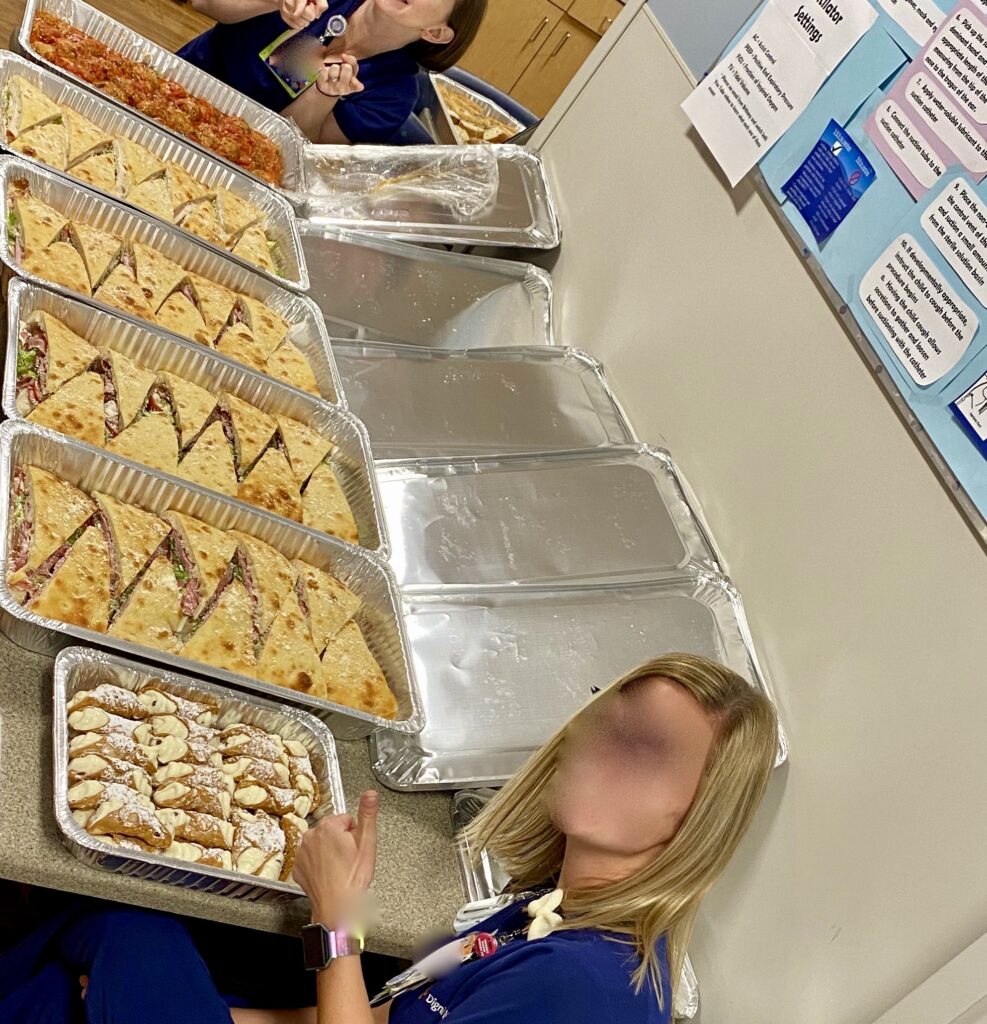 I would love to hear other ways that you and your neighborhood are keeping busy, not only making a difference, but helping our community stay healthy and safe too! Please share in the comment section below – can't wait to see what you all have been doing!
Take care and stay healthy – mentally and physically!
Lory