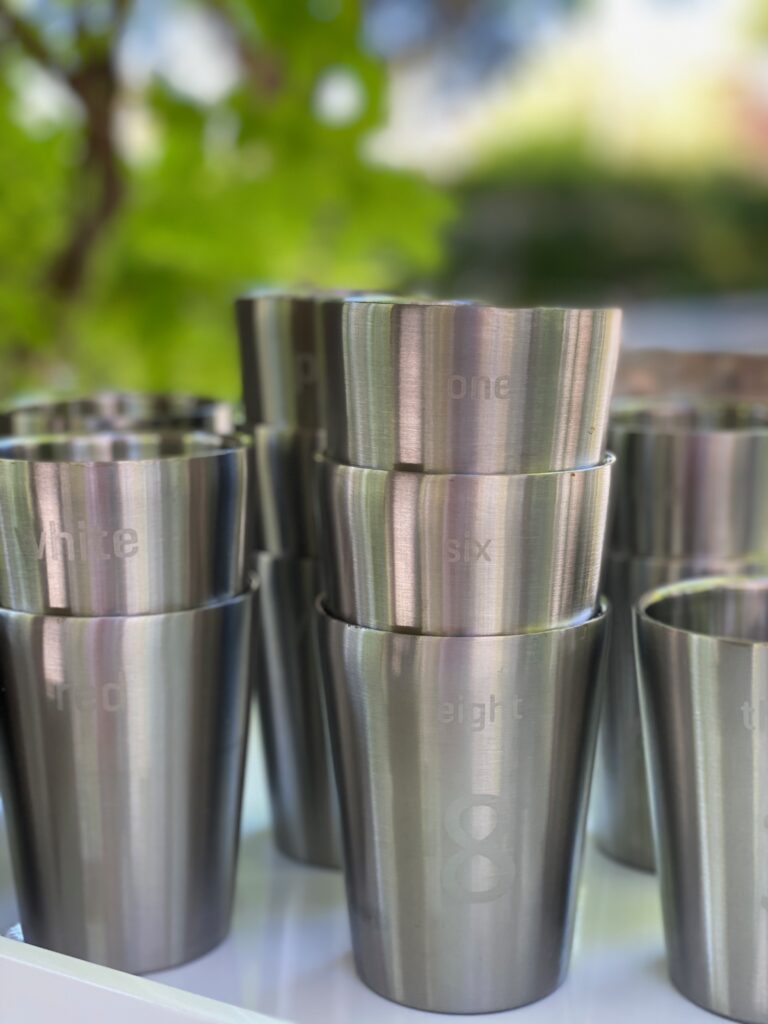 I've found a great plastic-free water solution to serving water when my kids have lots of friends over at our home. With summer approaching and kids out of school, this is a great time to consider reducing waste. The answer to eliminating single water bottle waste seems easy, right? Just don't buy water bottles. True, that is the first step. If you don't purchase them, you don't have them, therefore, you don't use them. It would seem that decreasing the demand of water bottles should decrease the supply. Reusable cups and bottles are a great solution and that is certainly what we do at our home for a plastic-free water solution.
My problem, however, was what do when my kids had friends over. I don't have enough reusable water bottles for everyone and not every kid is going to remember to bring their own, nor would I expect that. Giving everyone their own plastic cup doesn't help because that just contributes to the plastic waste. Paper cups aren't much better, either.
I have enough glass goblets for 150, but no way am I giving those to kids to use outside. I wanted to invest in reusable cups, but then how do you know which one is yours? Kids put their cups down as fast as they drink them, and always right next to their buddies' cup, so then there's no way to keep track of whose is whose. I thought about putting tape on the cups so kids could write their names on it, but trying to peel it off after each use would be a nightmare. I thought about spraying chalkboard paint on the cups so kids could use chalk for their names, but I wasn't sure how well the paint would hold up in the dishwasher, not to mention the toxicity.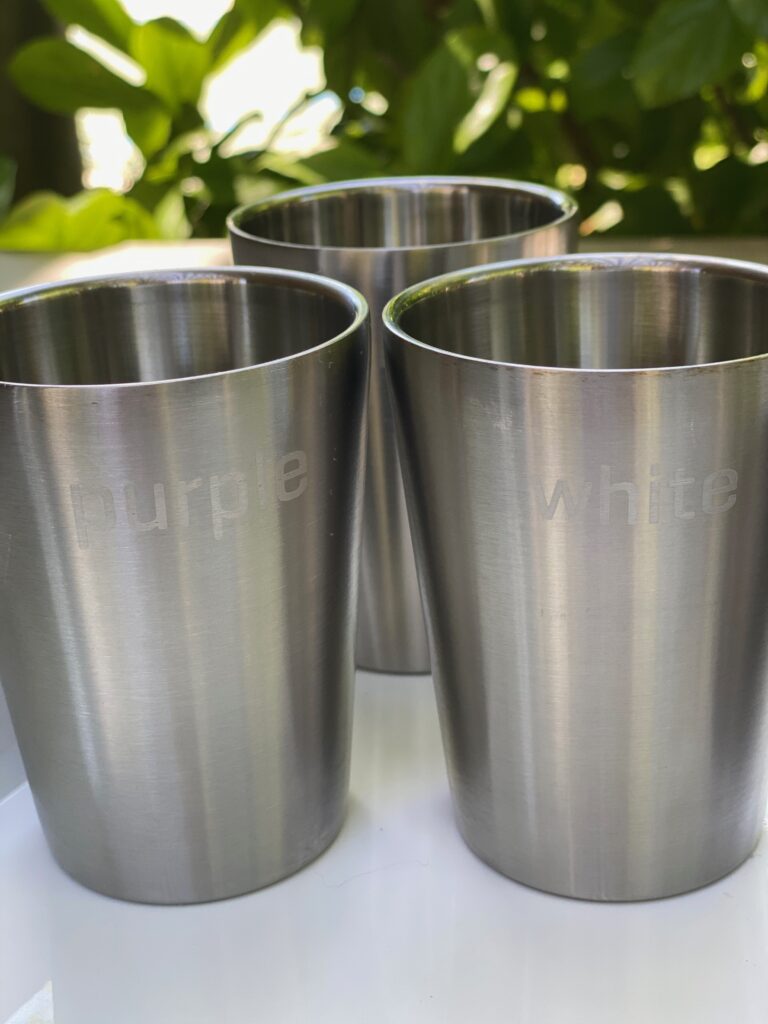 Shop the tumblers and trays here: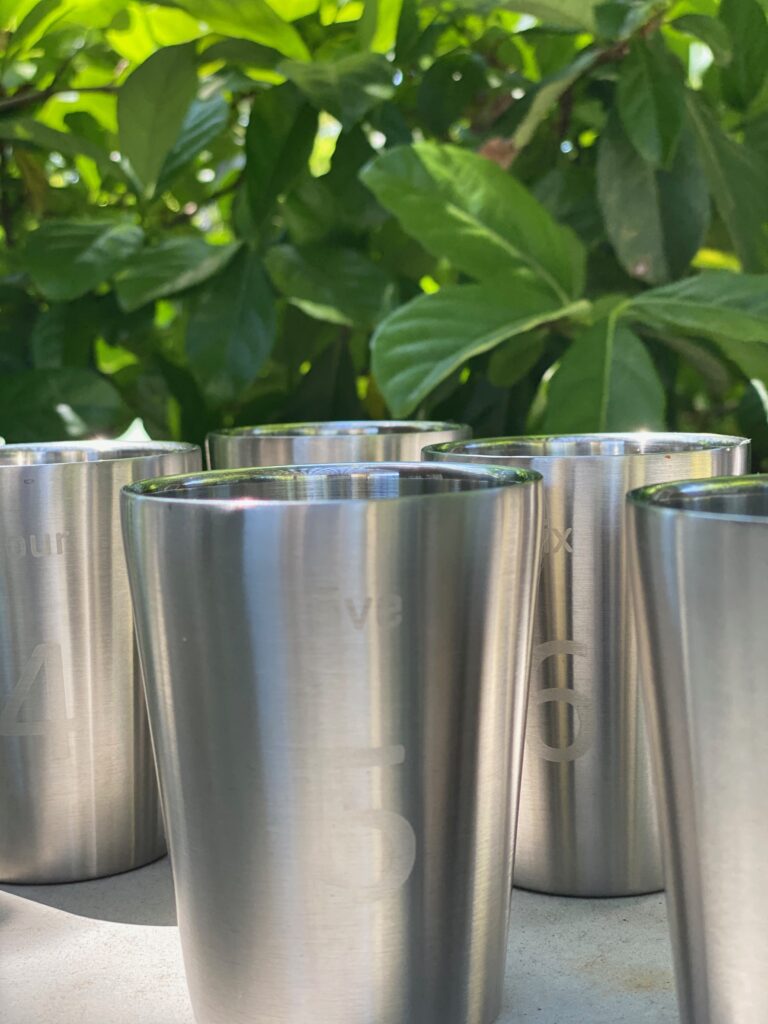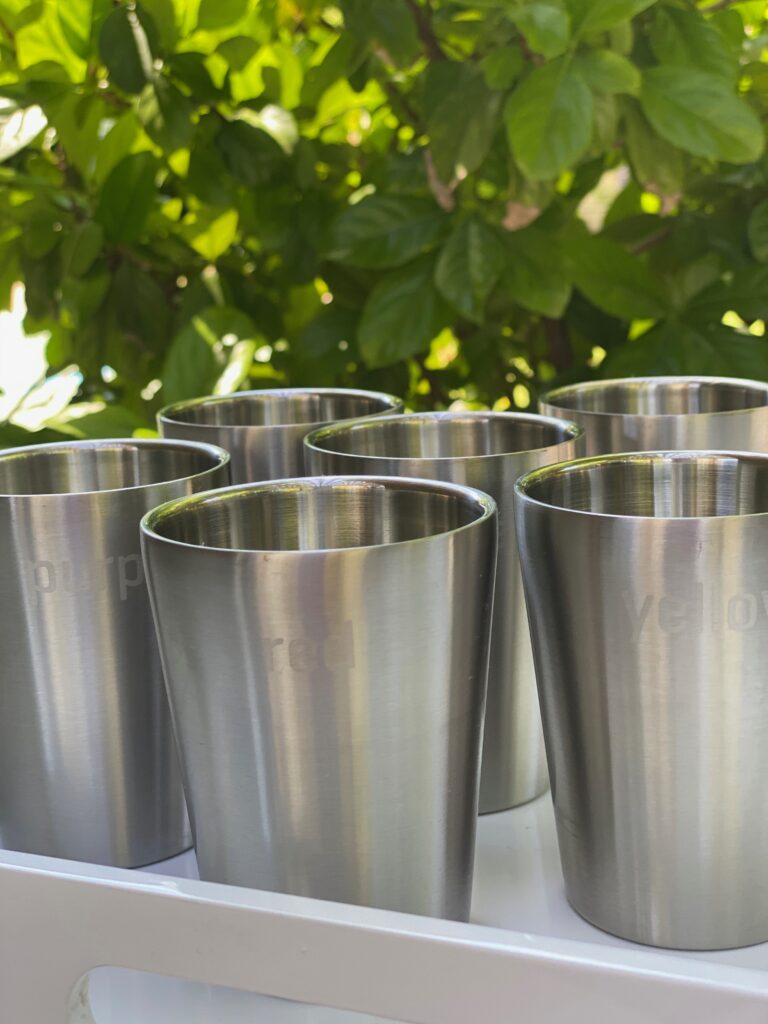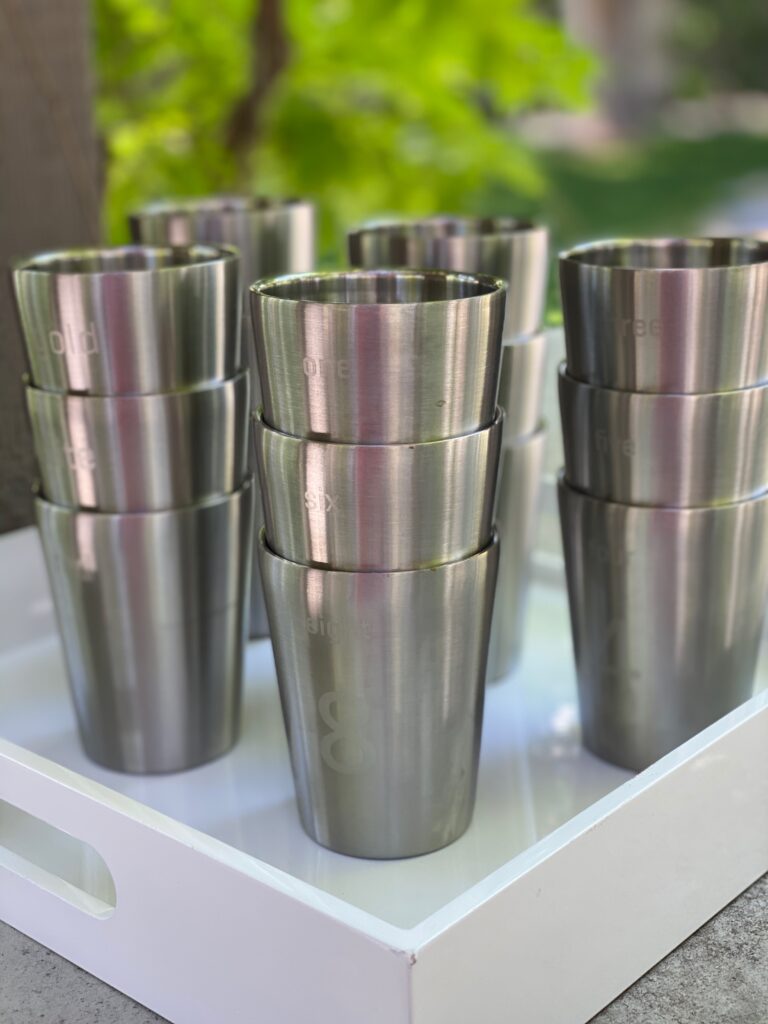 Like I said, I thought about every angle for a plastic-free water solution. I finally found one!
For the water supply issue, I decided to invest in a freestanding cold and hot water dispenser. The one we chose uses our own water supply with an integrated reverse osmosis system, which means no huge, clunky water bottles to rotate once they are empty. Cold water is essential here in Arizona, has the advantage of not having to add ice and the Our cooler heating unit is great in the winter for tea.
For the cups, I found these stainless steel tumblers online. They are perfect because not only are they reusable, they are super durable so I don't need to worry about breakage. In addition, they also have numbers and colors laser-etched on them, so they make it easy to identify which is yours! Because of the stainless steel, it keeps water very cold and the 8 oz size is great – no excess water is wasted. This one-cup portion seems to be perfect for thirsty kids in a hurry.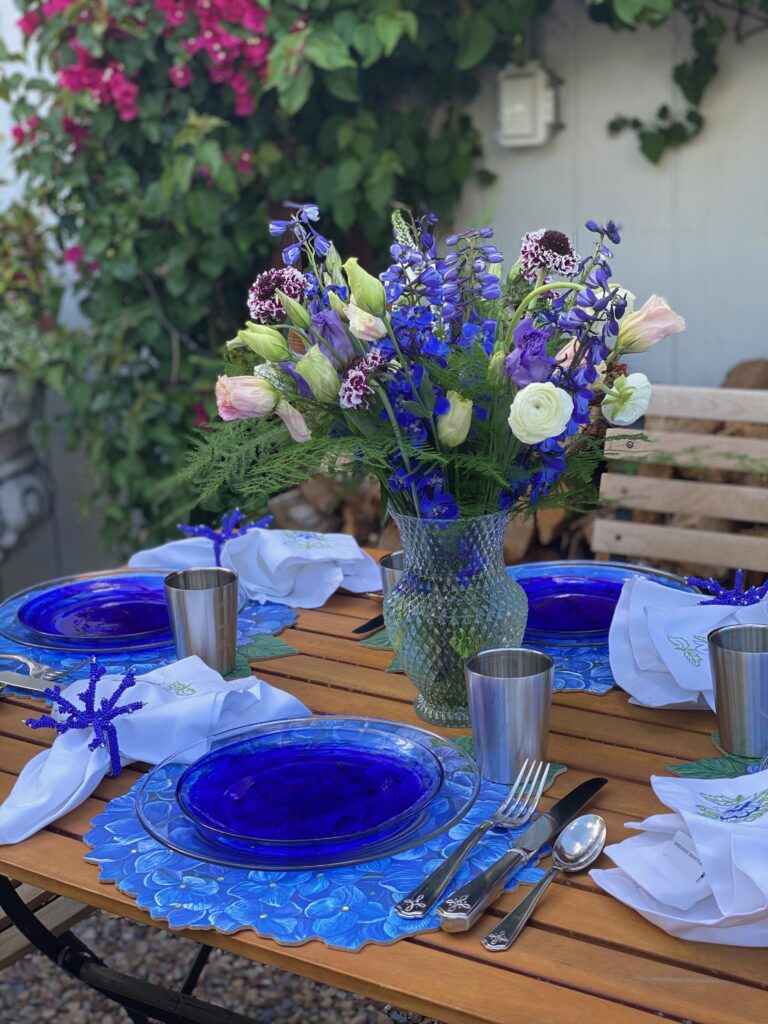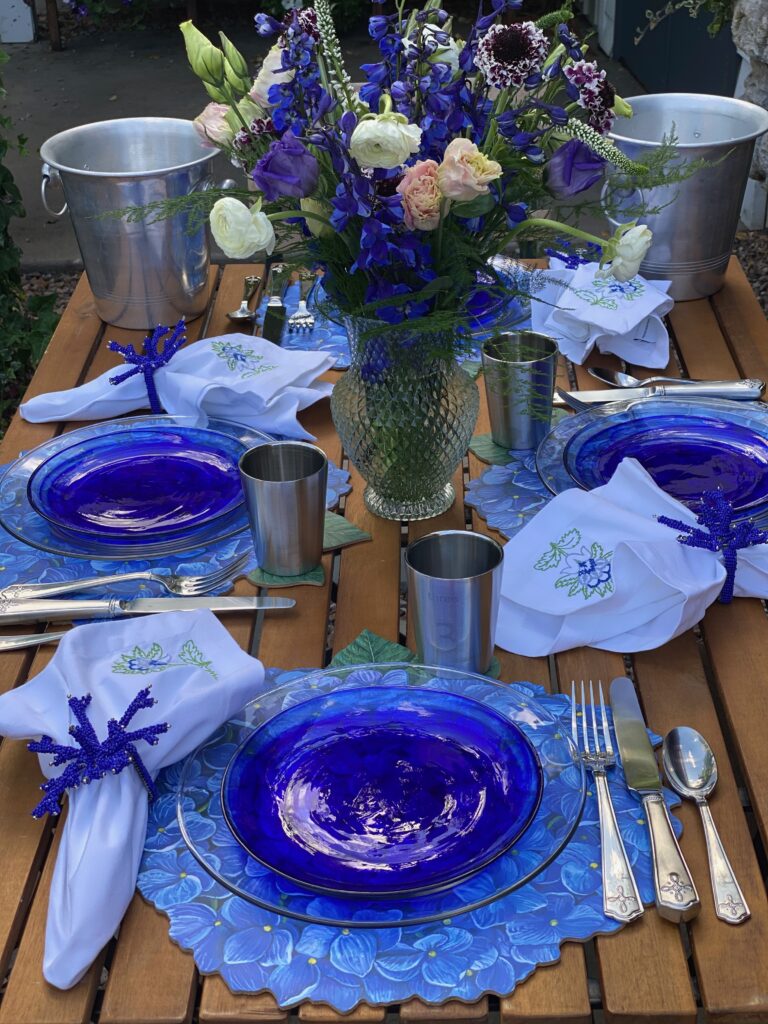 Shop the table decor here:





Hopefully you've gotten a sense that I'm a huge fan of repurposing items and reducing waste with this plastic-free water solution. To see how I repurpose household items for vases, check out this post. Thanks for visiting!