It's inevitable – this time of year is when we look to make changes, start fresh, improve our lives and re-prioritize goals. Personally, I'm looking to stay more organized this year. Key word there – stay. I'm already pretty organized, but keeping it up can be a challenge for me. That's why I've declared 2019 The Year of Pantry Organization.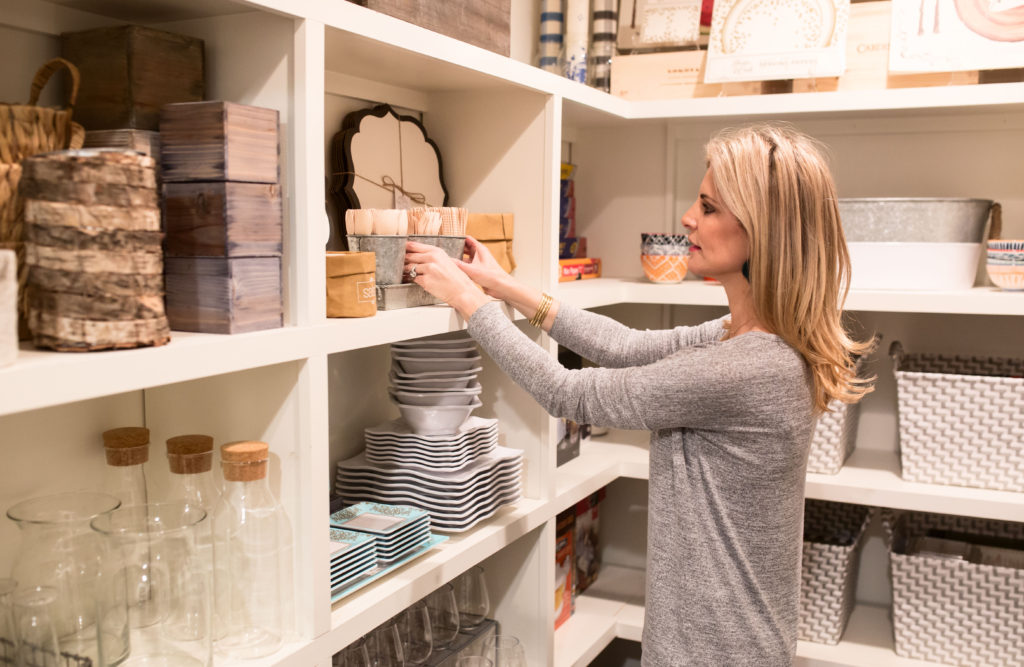 I enlisted the help of my long-time college friend, Leslie, who has an organizational lifestyle business called All Your Ducks in a Row. She's the best, because she knows what it takes to achieve this goal and what tools are needed to maintain it. Here's a link to her fabulous blog: http://allyourducksinarow.net
My problem
Blessed with lot of storage space in house, it's also a curse because I tend to put things in different places all over the place. My biggest challenge is the main pantry which houses the following: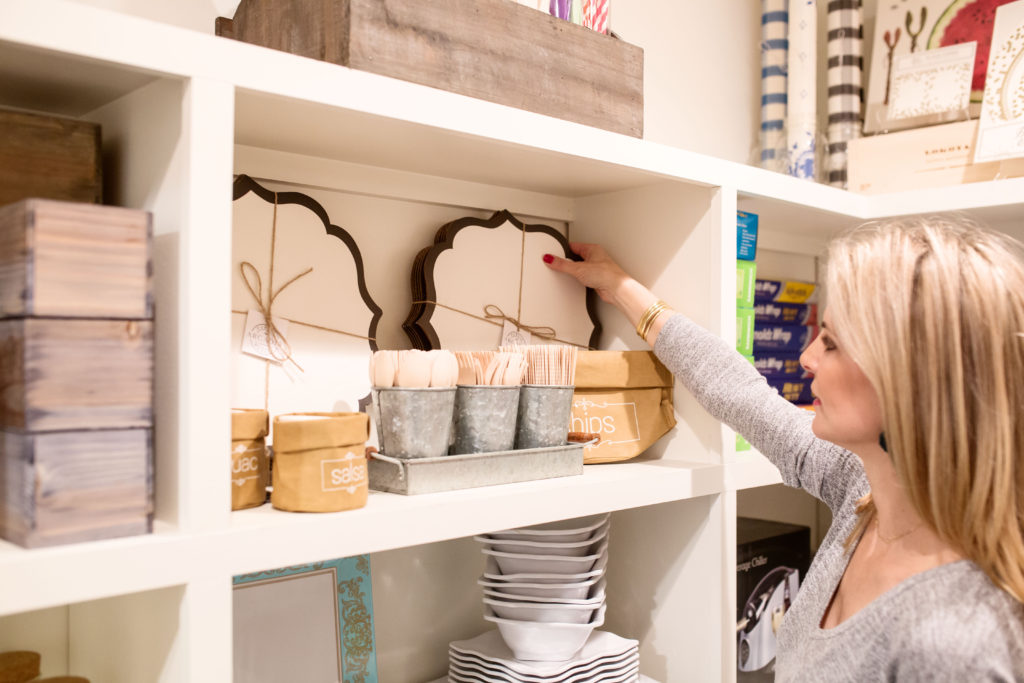 cleaning supplies
dog products
paper towels and toilet paper
melamine/outdoor dishes
entertaining products
paper plates, napkins and utensils
vases
gifts
extra food and beverages
heirloom flatware
grilling and cooking accesories
storage bags, products and containers
I mean, that's a lot of stuff. And even though everything was somewhat arranged, Leslie took one look at my pantry and said "You have so much space in here! But you're not using it to it's full potential!"
We started with the cleaning supplies. By arranging them according to what you clean (laundry, floors, windows, carpets, etc.), from tallest bottle in back, shortest in front, they're all in one neat line. You can see what you already have stocked and what you need. I was able to throw away several almost-empty bottles, saving some room in the meantime.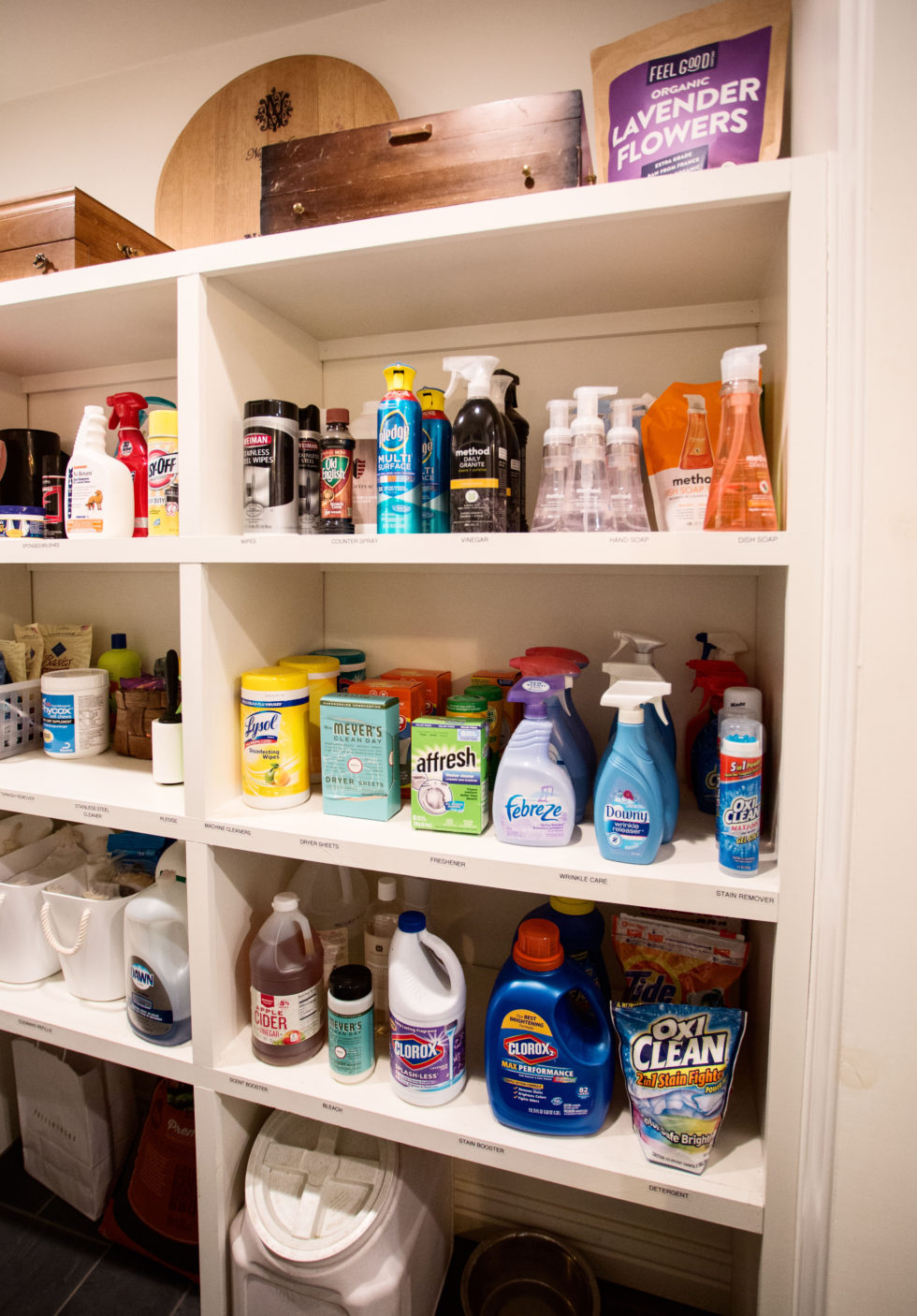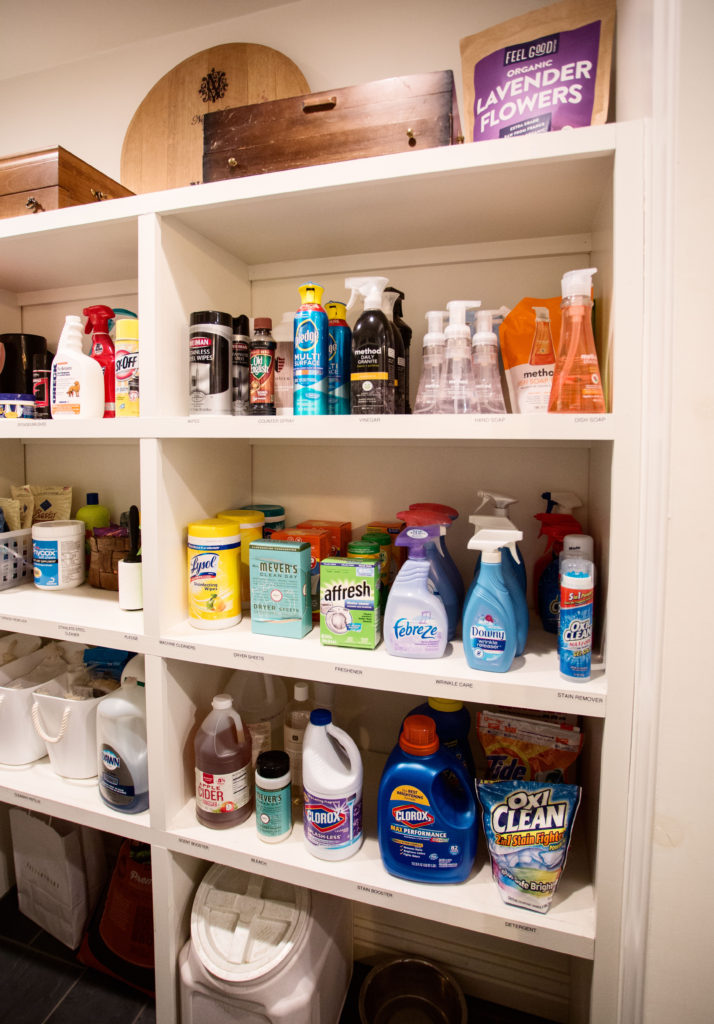 Pro Tip: Arrange bottles from tallest to shortest for easy viewing. This eliminates over-buying of products because you can see what you already have.
Next, we moved onto dog products. I already had a space in another room that contained other dog items, so we combined them into one bin for a designated "Dog" area. Again, more space was created when we did this!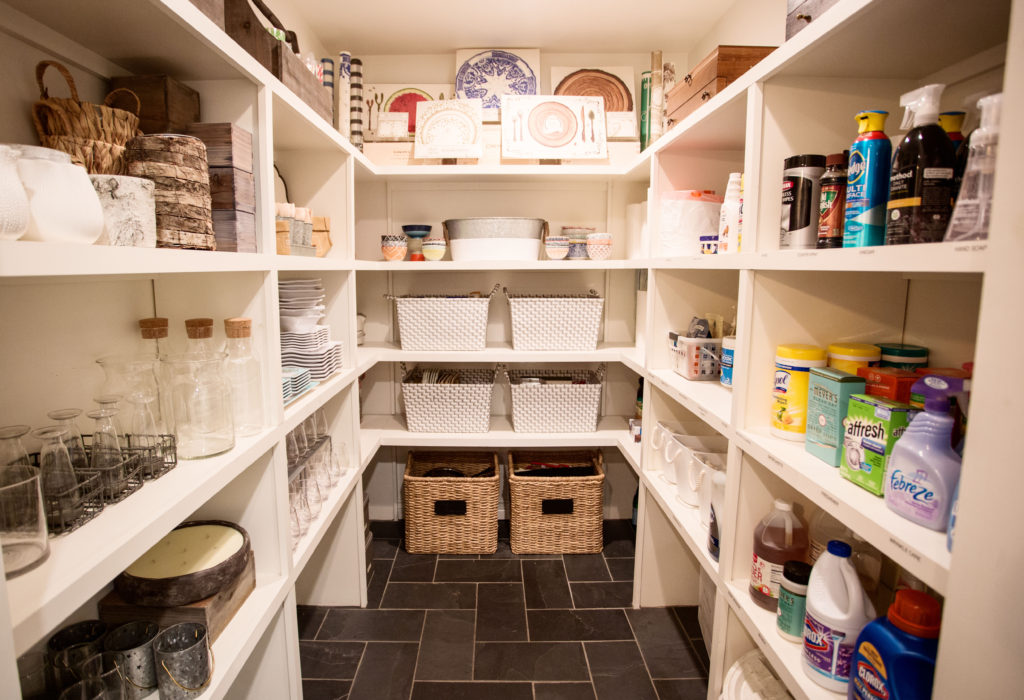 Food was next. I was using my storage pantry for my big bulk buys, which I forget about and then it expires before I can use it. Like 3 bottles of maple syrup – why did I buy that??? Leslie noticed that my smaller kitchen pantry had plenty of space for what I need, so I emptied most of this out and put in the pile for my local food bank. This will be a good reminder for me to reduce my bulk buys!
Pro Tip: Really consider your non-perishable bulk store purchases and whether you need it and will use it before it expires.
Shop the storage baskets:

Next, we tackled my outdoor/melamine dishes. These dishes and glasses had previously been placed in drawer, out-of-sight, where they weren't seen, and hence, not being used. Leslie created a shelf just for these.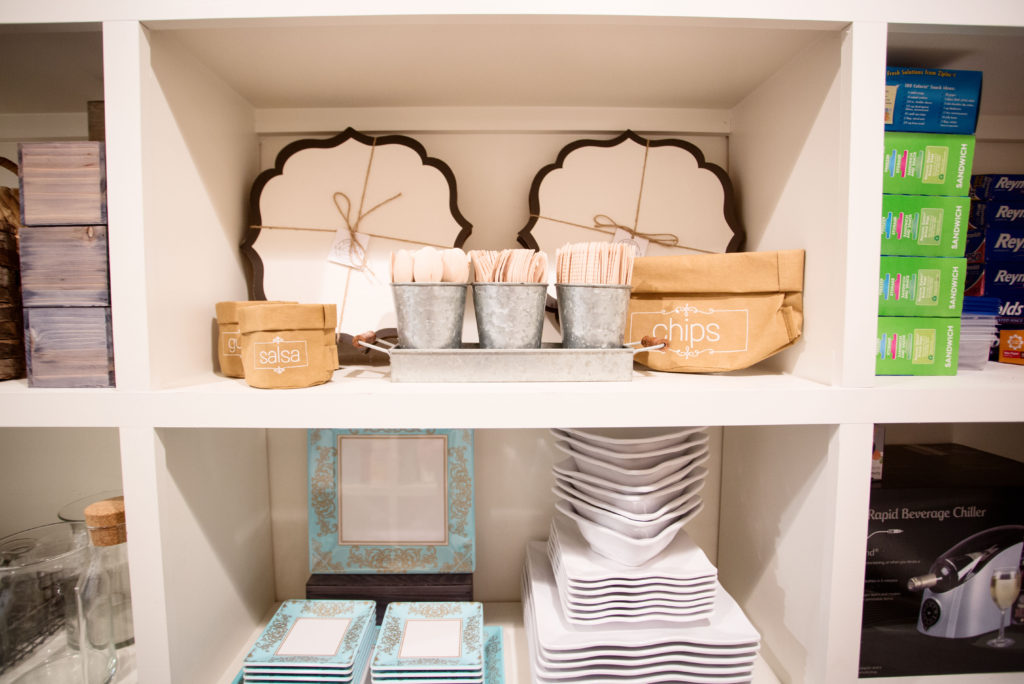 I own lots of great, colorful bowls in different sizes for entertaining and serving. These had been piled on the top shelf, which is hard to reach. Leslie moved these down and stacked them according to size, shape and color so that visually, it's the first thing you see when you first walk into the space. Stunning!
Shop the bowls here: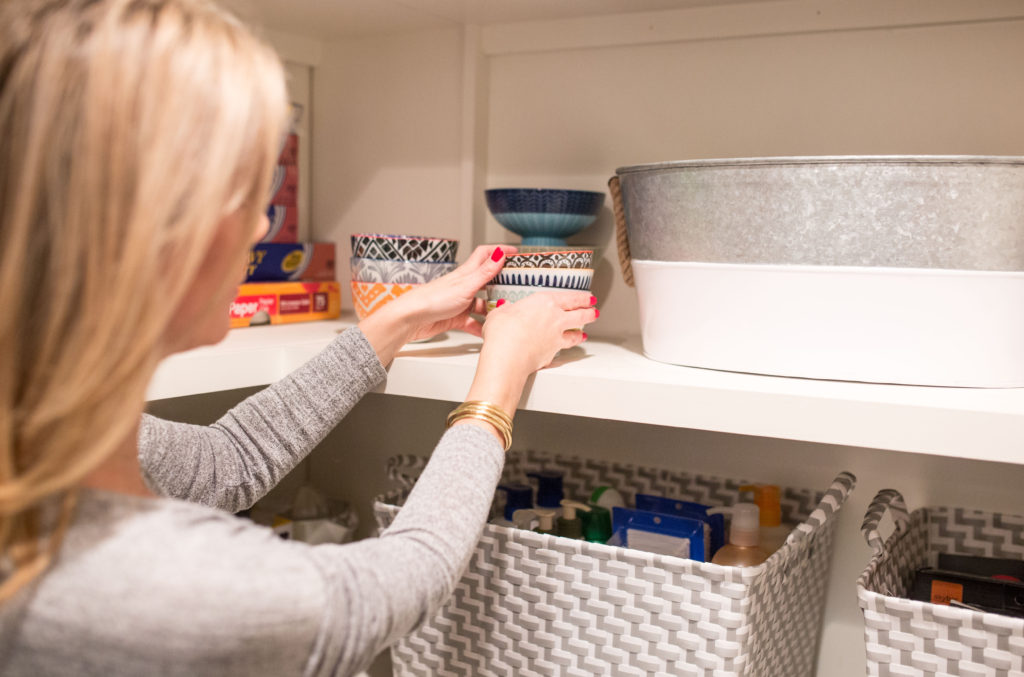 Paper plates, napkins and utensils got their own bin, where they were neatly grouped and piled. Extra bathroom supplies also got their own bin, but were placed tall to short, making them easy to identify, so that items weren't purchased twice.
Pro tip: If you have a large variety of a items (like paper plates), stack them neatly in a bin to save space, but make sure to arrange them so you can see what is there.
Shop the galvanized tub:

Shop the gray and white bins: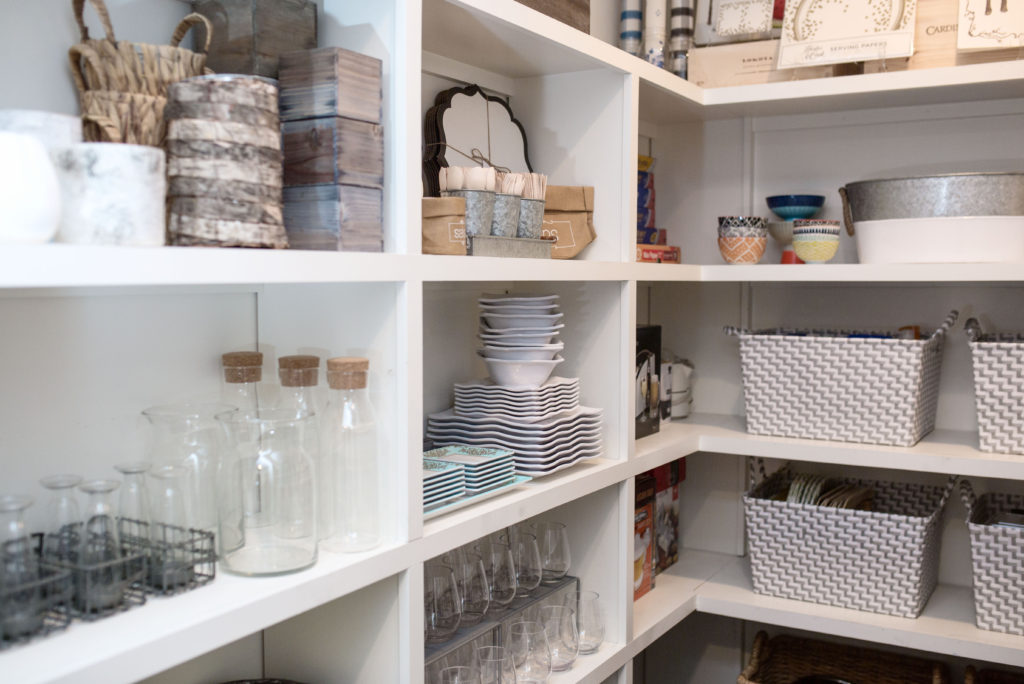 Vases were arranged according to color and size, and ones that weren't used very often were placed in cabinets next to the laundry room sink.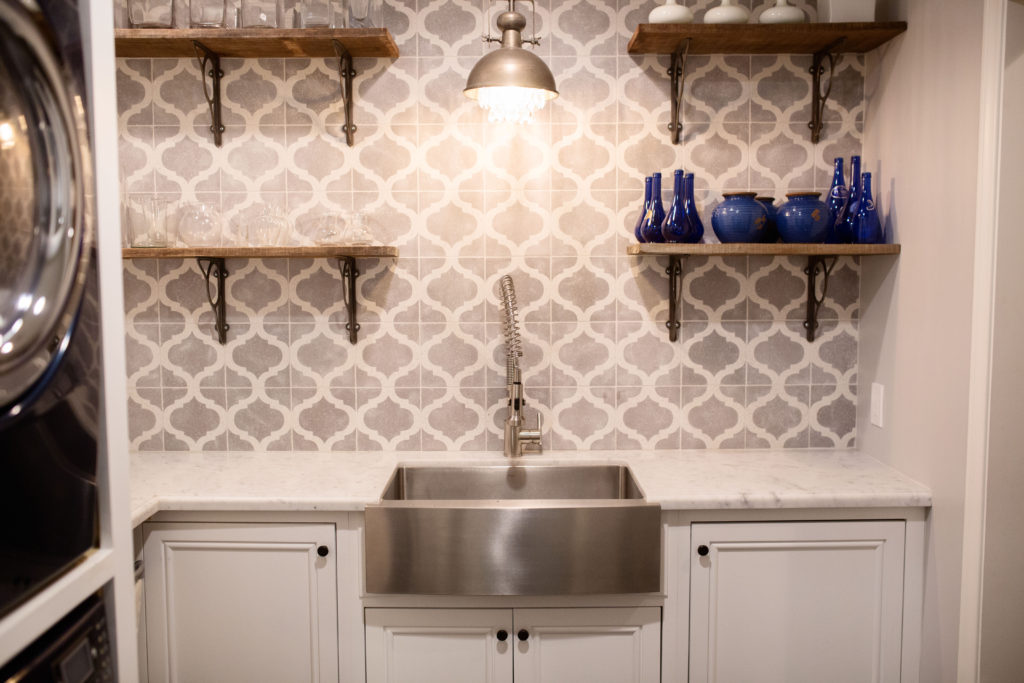 My laundry room, which is adjacent to the pantry, has open shelving for extra vases, but they had gotten out of control. Leslie helped me arrange these so they made sense and looked perfect.
Finally, my beloved Hester & Cook paper entertaining goods. They had been sequestered in a drawer by my entry hall. Leslie found acrylic picture stands, where she placed my larger placemats upright for display. She re-puprosed some mason jars for my table runners (which she rolled up neatly and tied with twine) and made these part of my arsenal. That's what she calls Style & Function. Style & Function. Say it with me . . . Style & Function.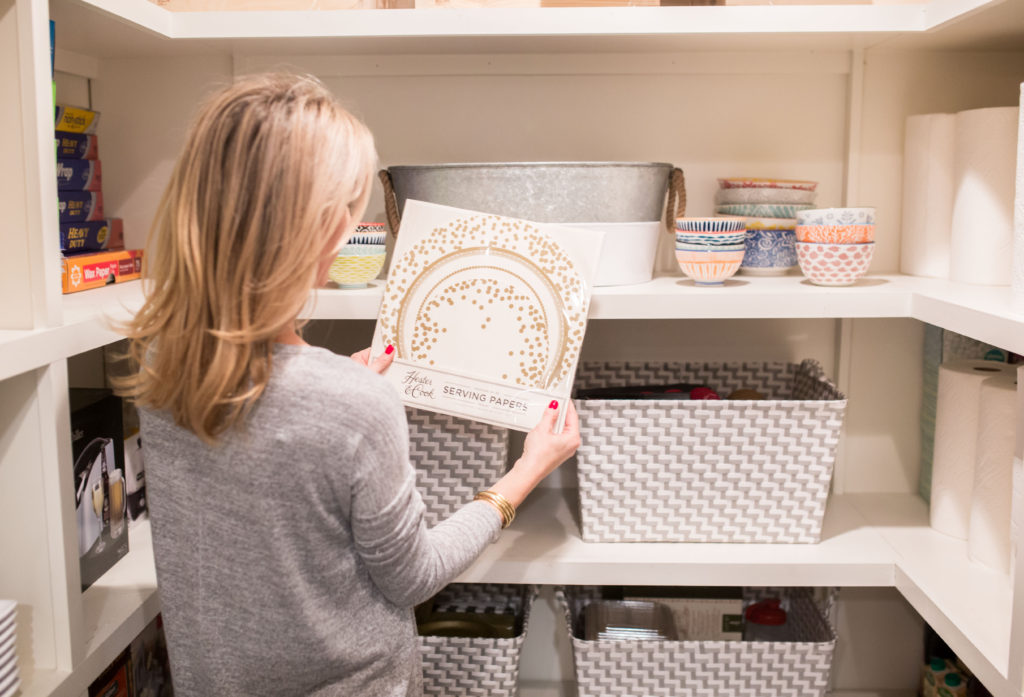 For more ideas on organizing other parts of your home, see my post here:
https://tohavetohost.com/7-great-organization-products-and-ideas-to-simplify-your-life/(opens in a new tab)
A huge thank you goes out to Leslie for orchestrating this project – I can't believe we got all of this accomplished in under 6 hours. It seemed like a monumental task, but having the help of a pro like Leslie made it a dream. And now I have a dream pantry!