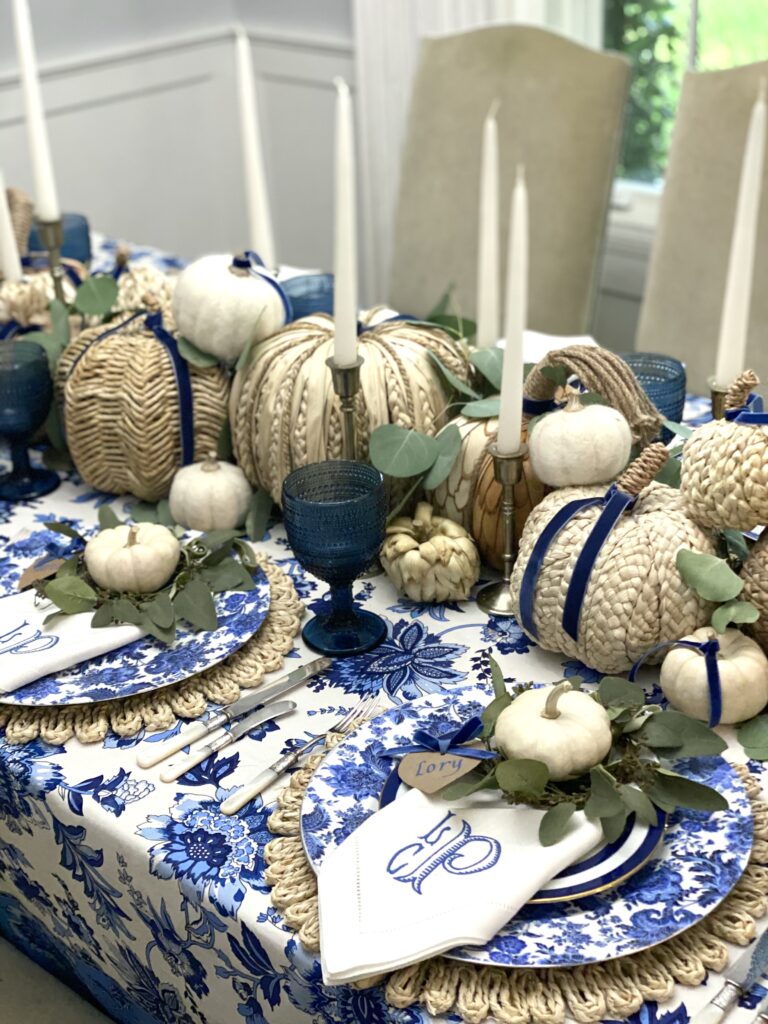 I'm always looking for inspiration when it comes to setting holiday tables. Sometimes it's a certain floral arrangement that inspires me, sometimes it's a color palette and sometimes it's a vintage entertaining piece that I want to incorporate into my tablescape. This year, I wanted to be able to use my DIY fabric charger plates that I made a few months ago and had previously used on my summer tables. But I needed to find a way to adapt the blue and white floral print for the fall season, and this is where all of my straw, rattan and wicker pumpkins came into play. I'm super excited to show you how I created this blue and white Thanksgiving table using natural elements like these woven pumpkins, dried artichokes and fresh eucalyptus sprigs for a unique take on this holiday table setting!
I've teamed up with three talented bloggers to share their creative Thanksgiving tables – I know you'll find inspiration from these ladies. Check out their photos and links at the bottom of this post!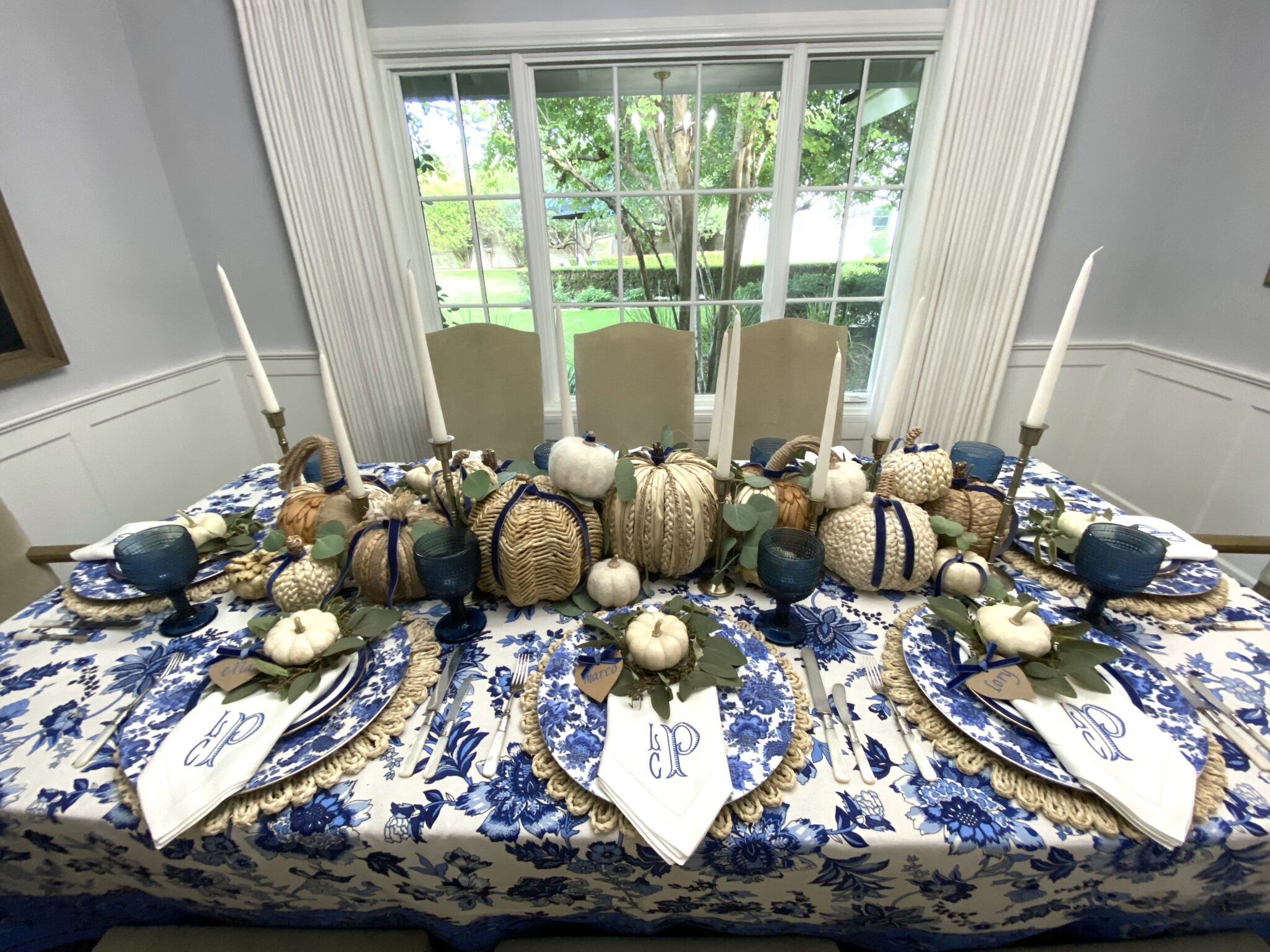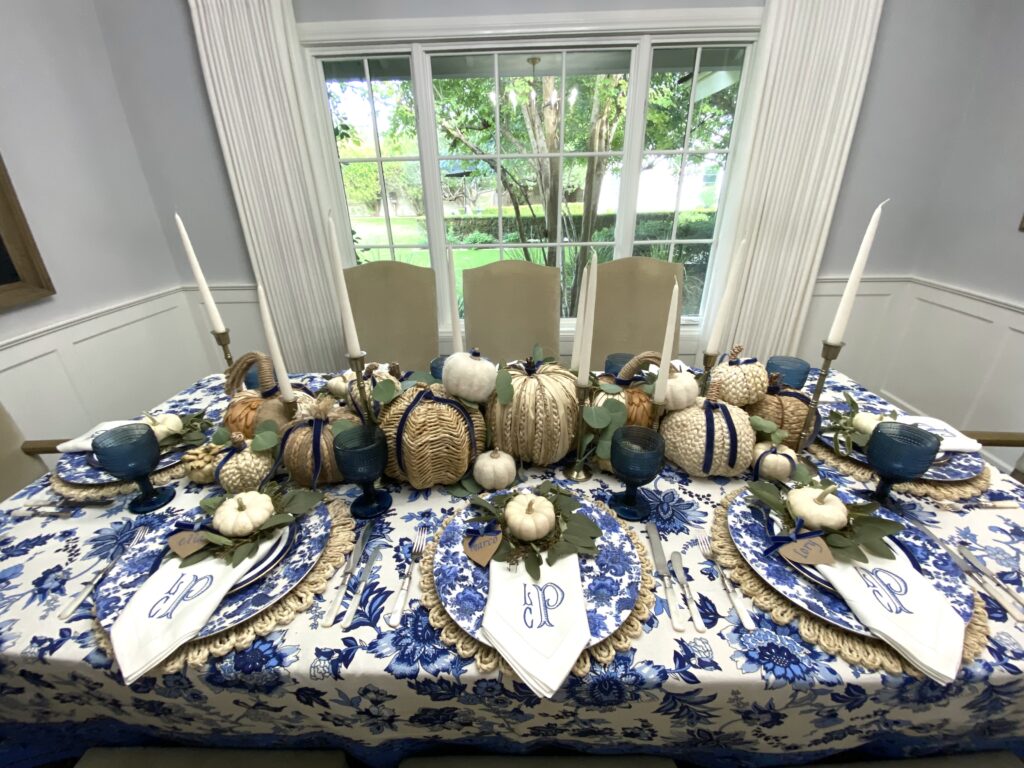 This table has all of the charm of quintessential blue and white chinoiserie-inspired patterns, but blends the natural elements of woven pumpkins made from rattan, straw and wicker. I love how they give a warm, earthy tone to this autumnal decor. Here's a link to some of the woven pumpkins I purchased for this table.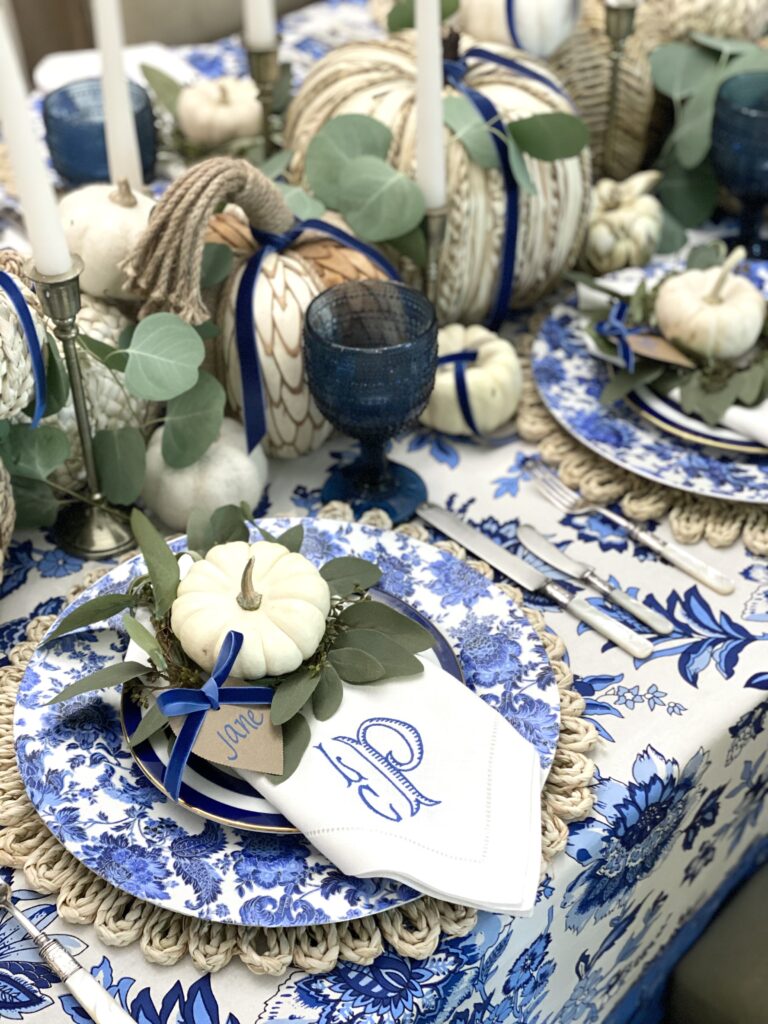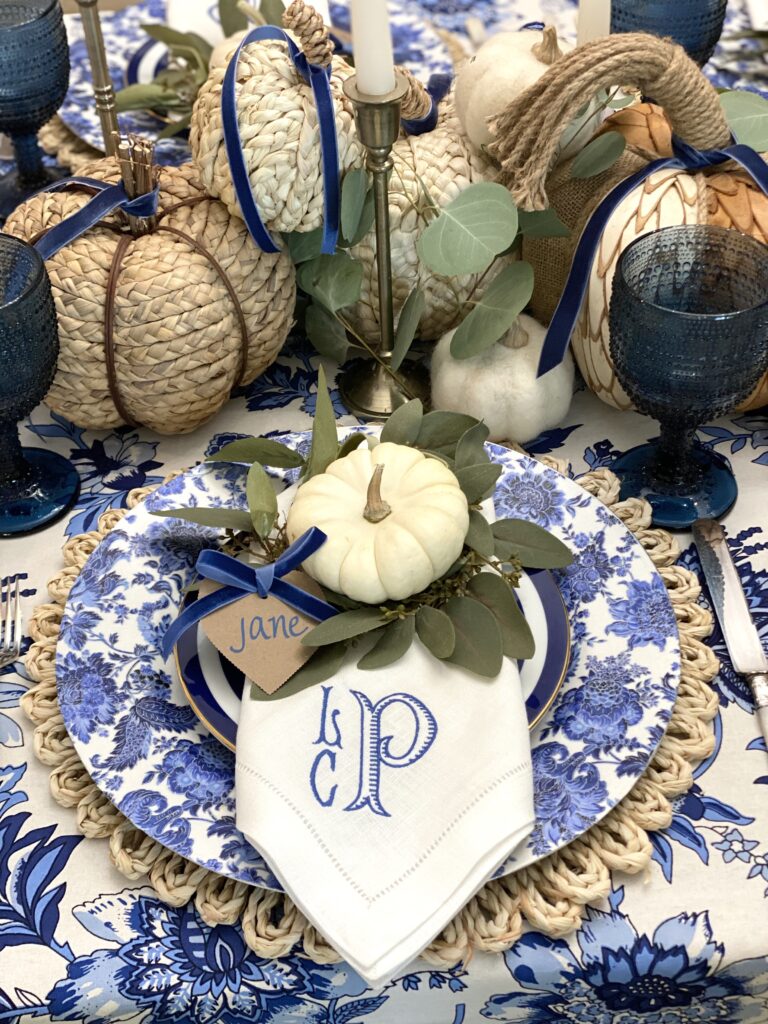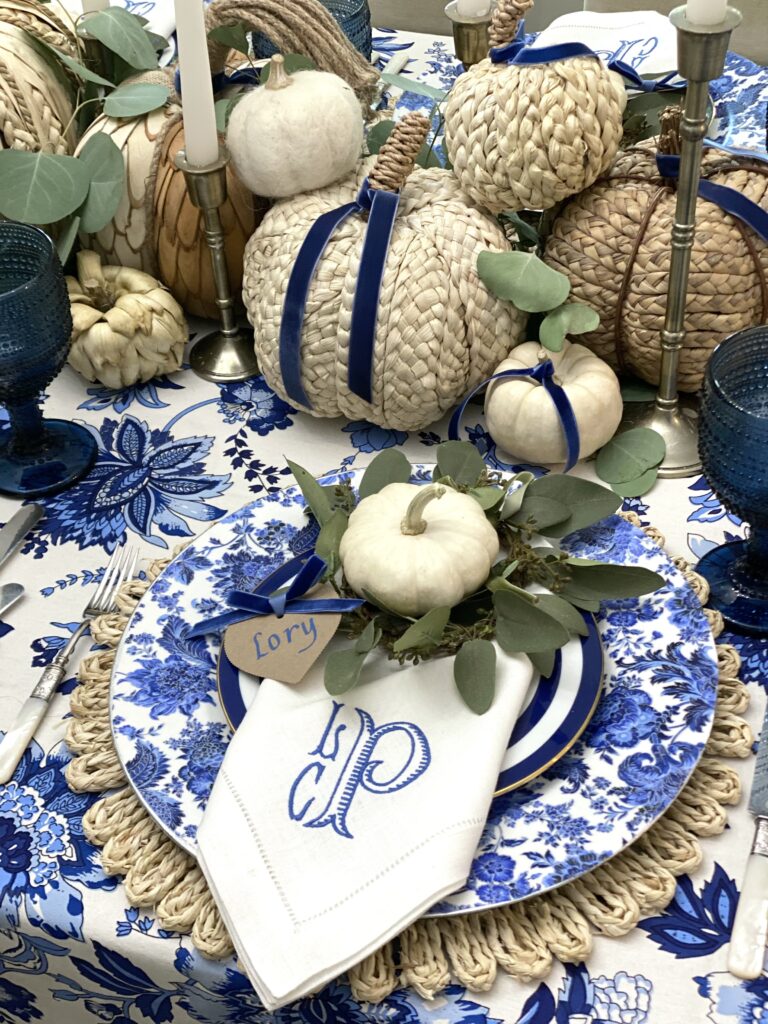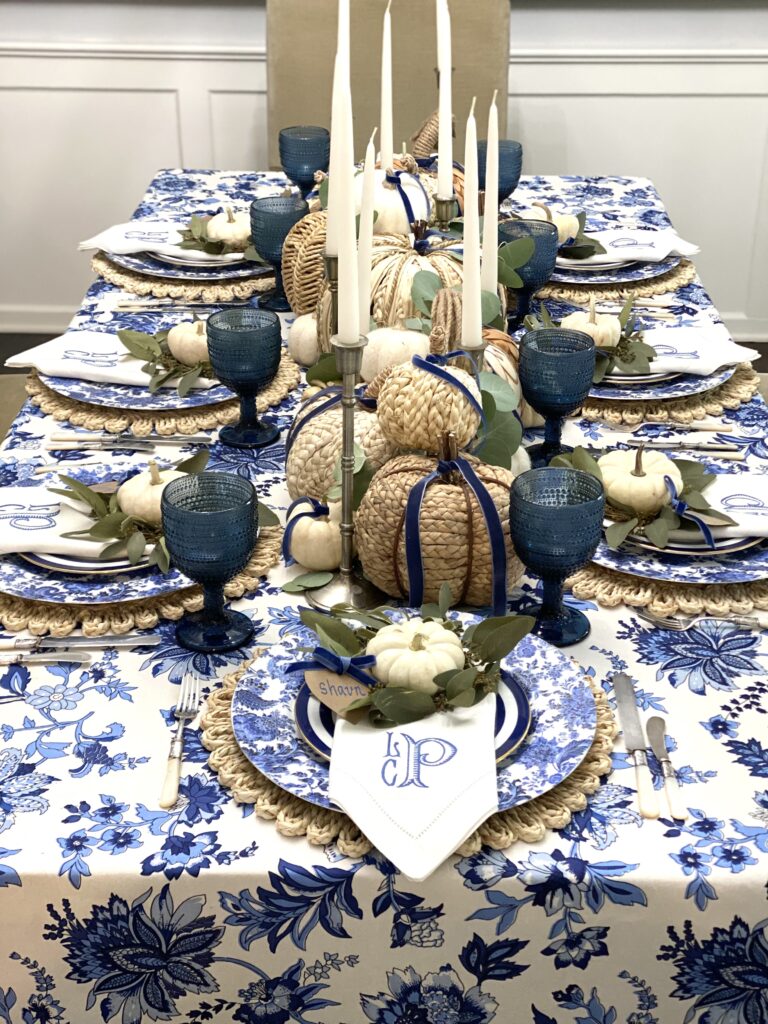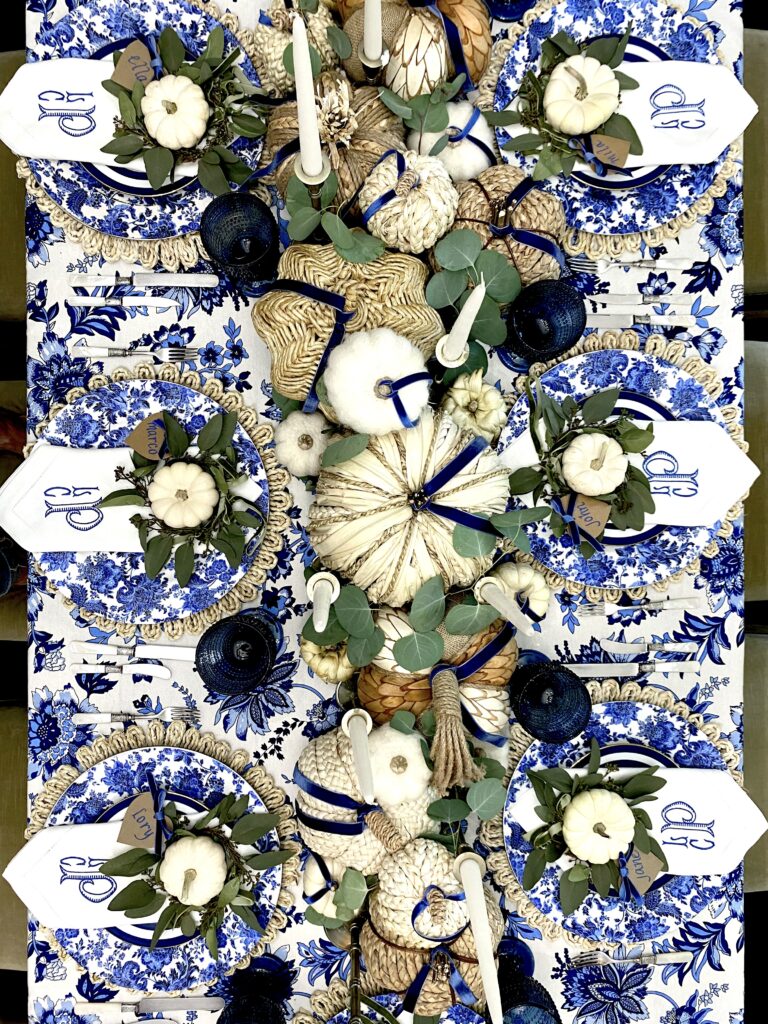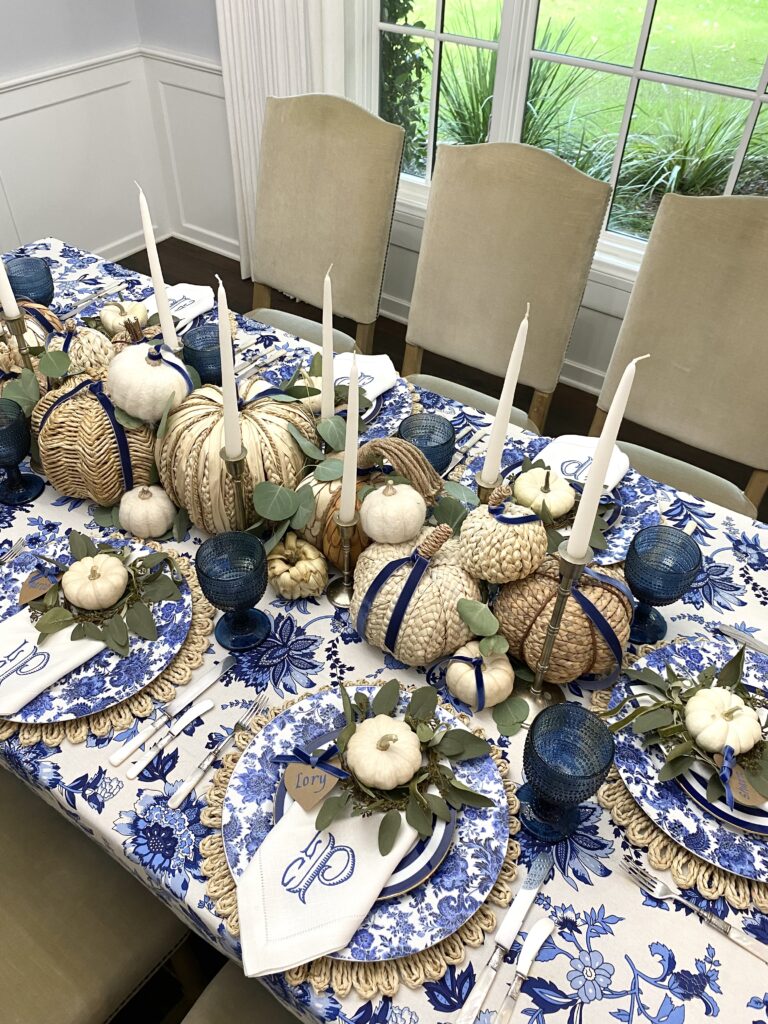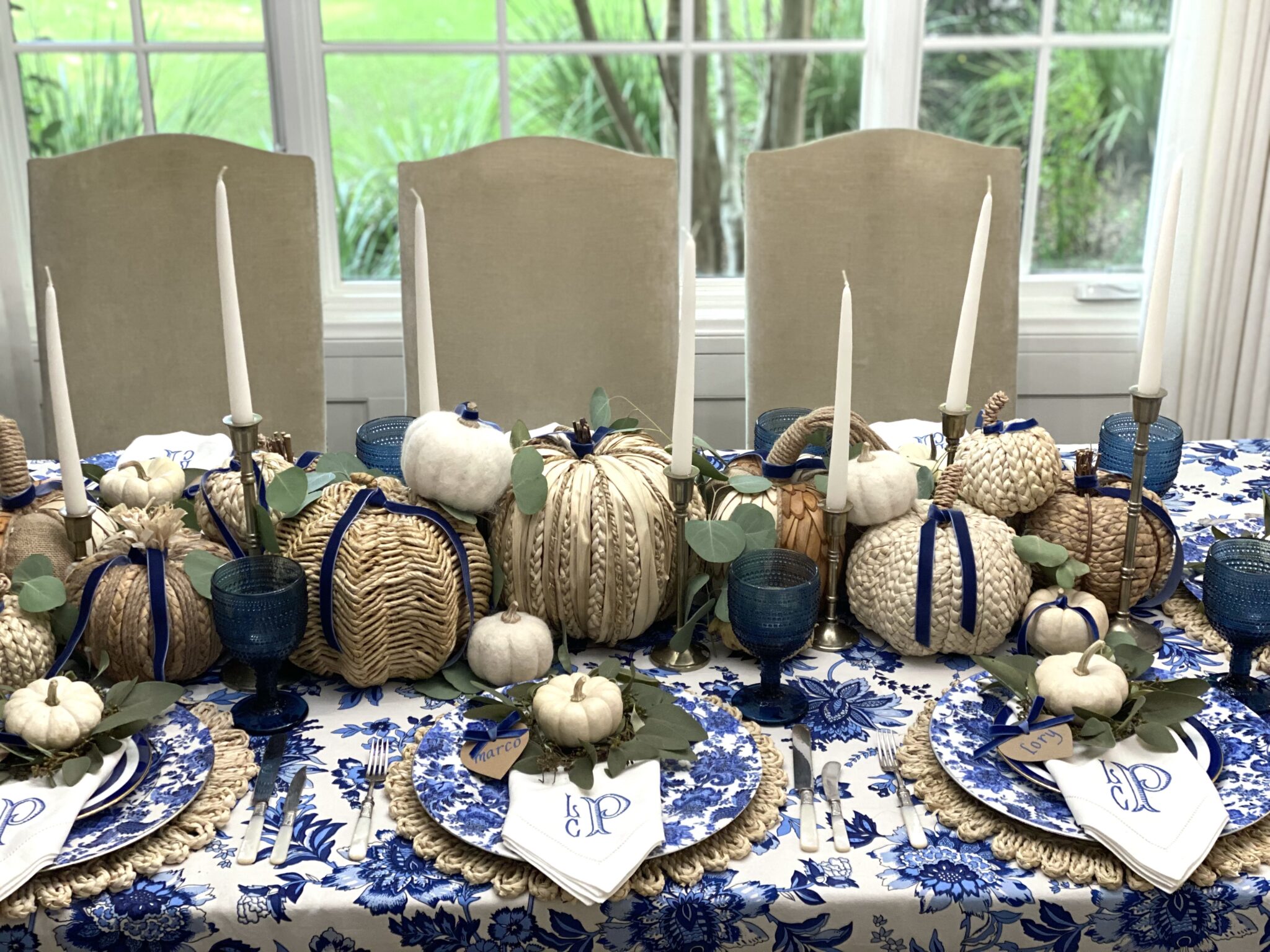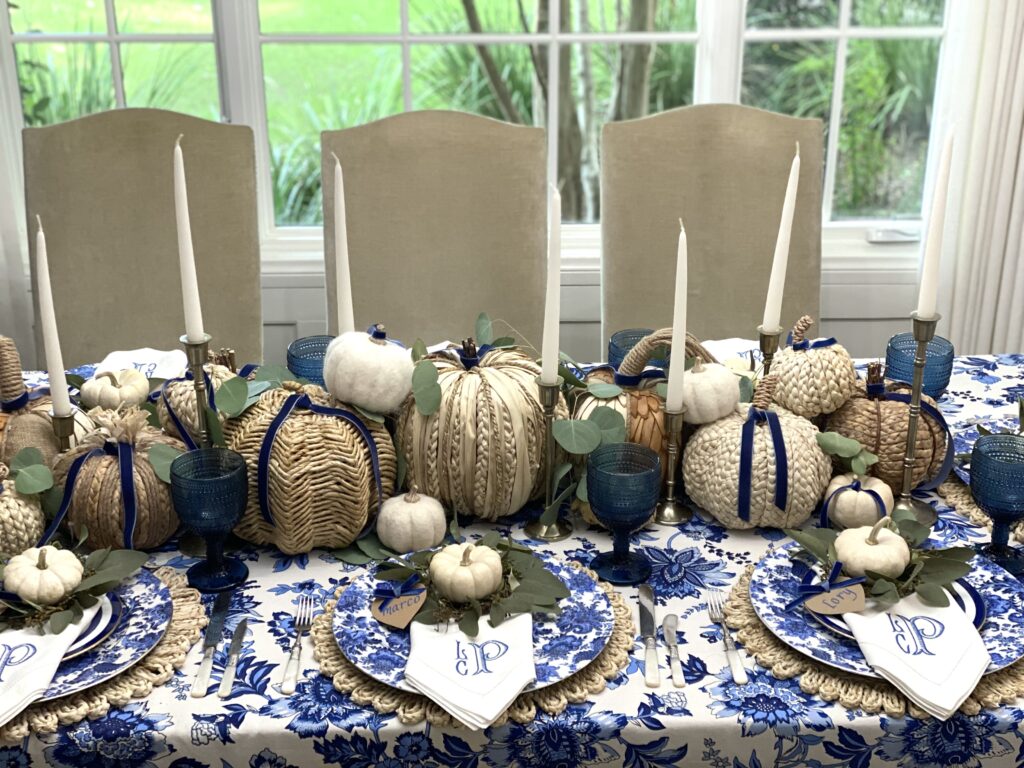 I hope you liked seeing my non-traditional blue and white Thanksgiving table! For step-by-step details on how I made these DIY Fabric Chargers, see my post here!
Here's how my friends decorated their Thanksgiving tables – it's worth checking out their posts to see more fabulous photos and inspiration.