This holiday season, I'm all about being cozy, which is why my gifts are going to be geared towards feeling warm and comfy in your homes-something that we are all becoming very familiar with these days. Why not embrace this new normal and create unique gifts for our loved ones so we can celebrate what matters most – being with family and friends at home. I'm going to show you how I put together a few different Christmas gift baskets with the help of Yankee Candle and their personalized candles.
For my best friend, I assembled this Christmas gift basket with a cuddly cable knit throw, a classic plaid scarf, a whimsical Christmas pillow, a pair of soft, fuzzy mittens and a personalized candle from Yankee Candle.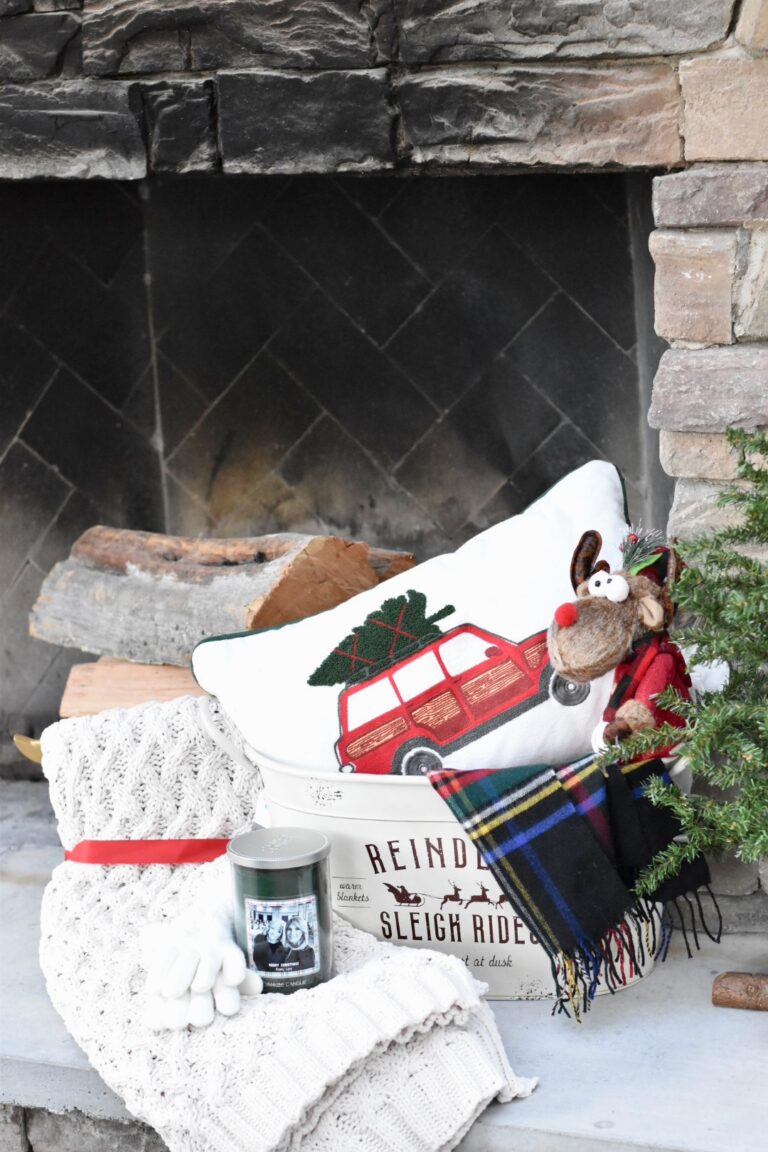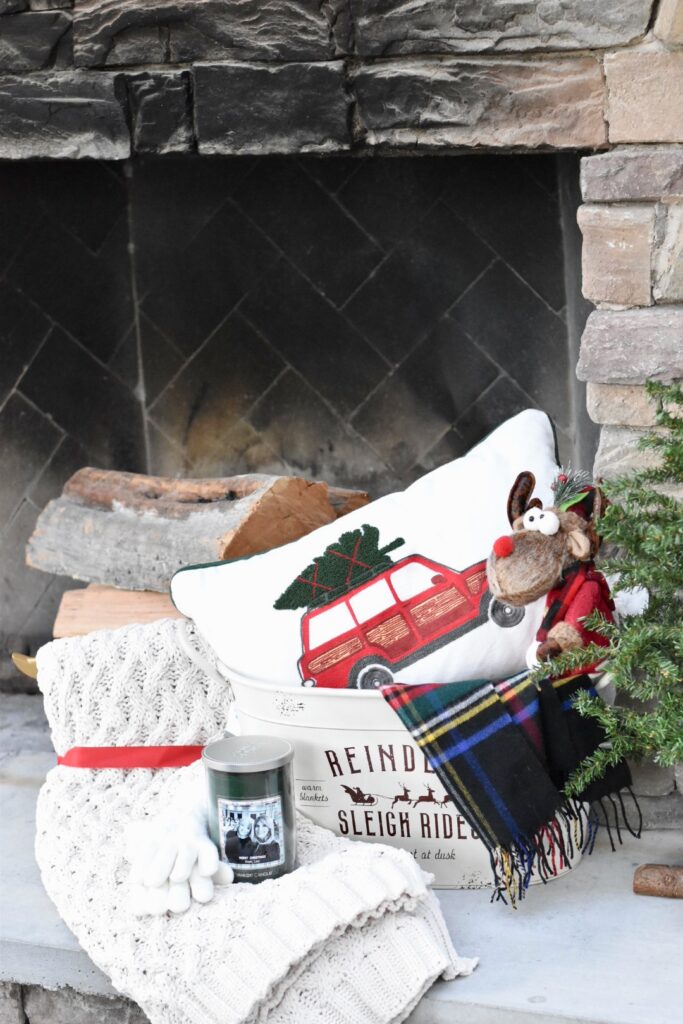 Here's what I've included in this Christmas gift basket for my best friend:
Cuddly knit throw
Classic, plaid wool scarf
Warm, fuzzy gloves
A Cute Christmas pillow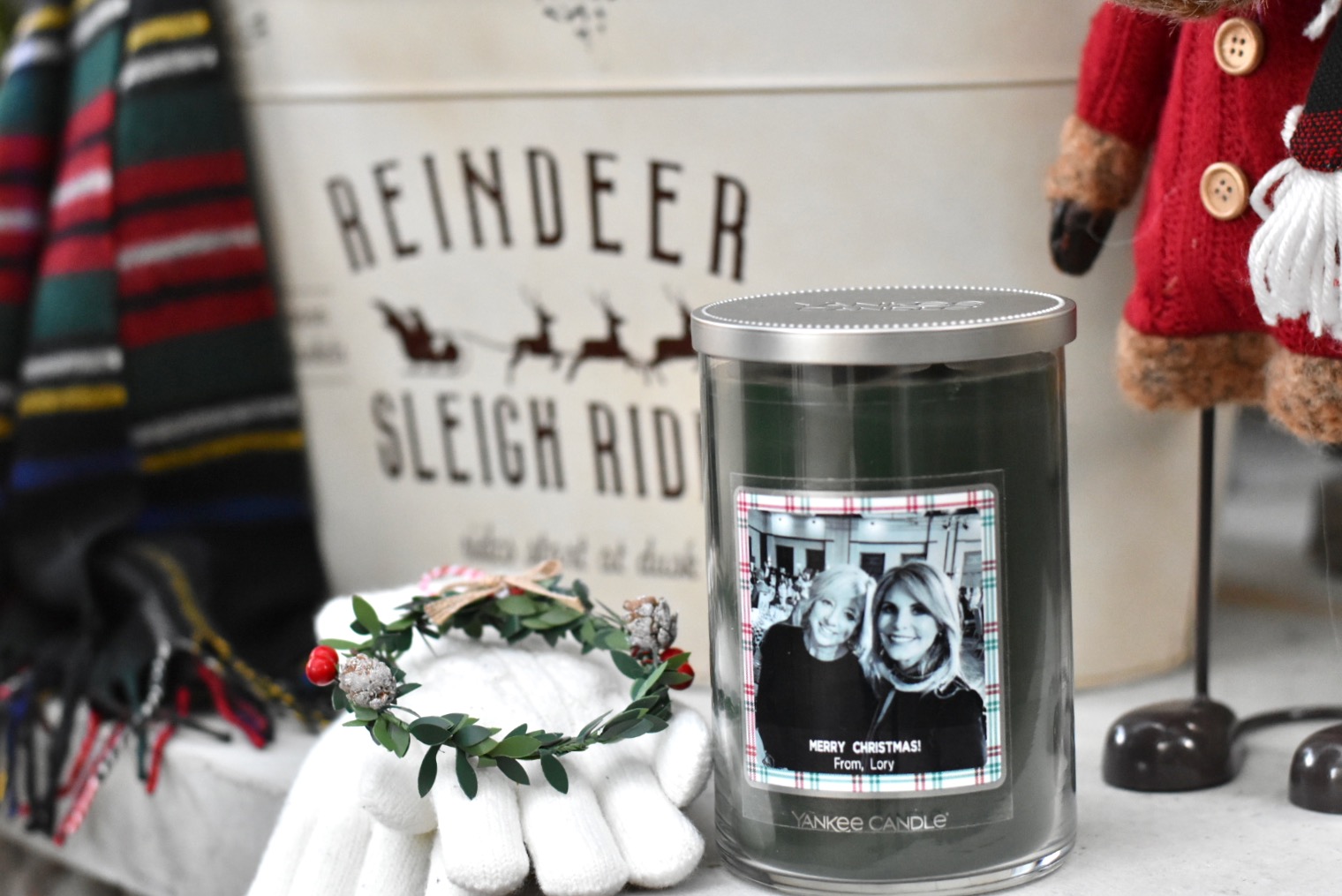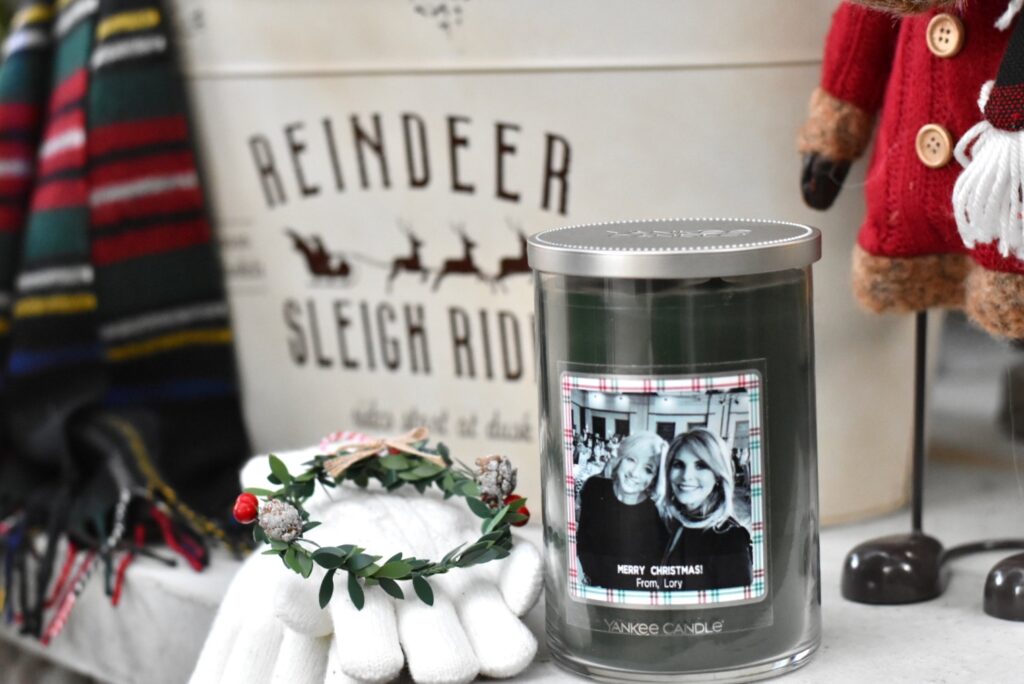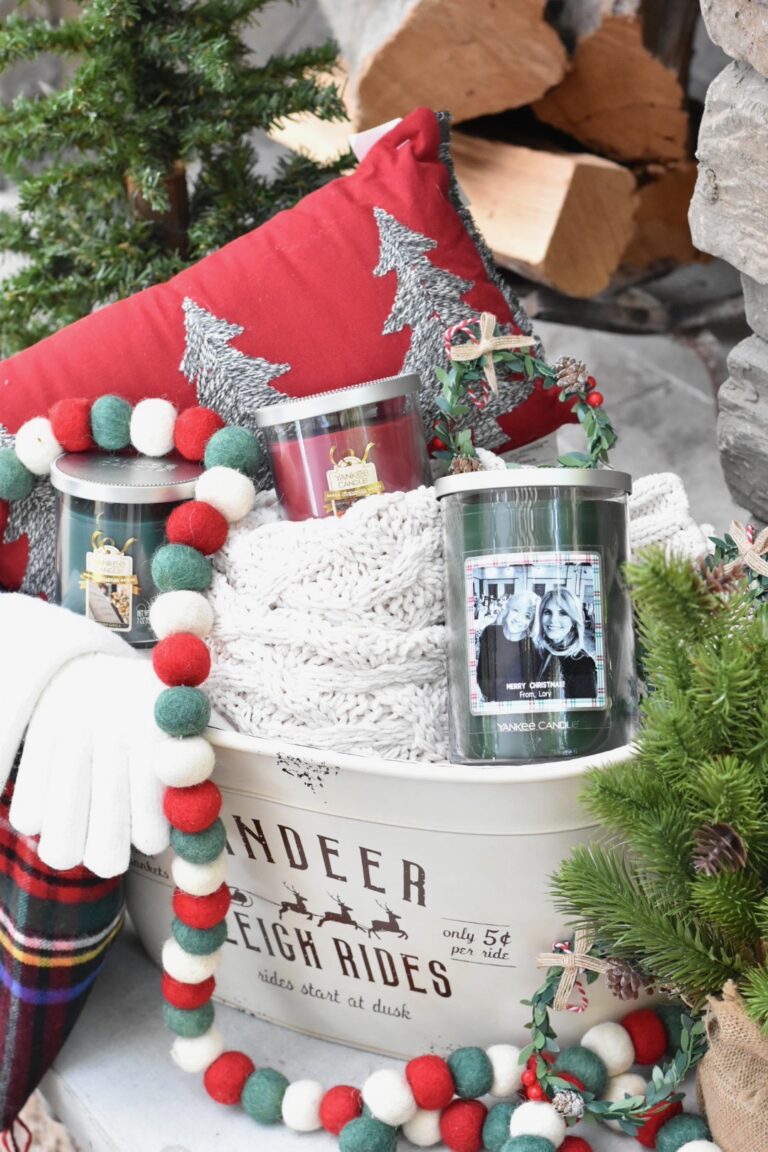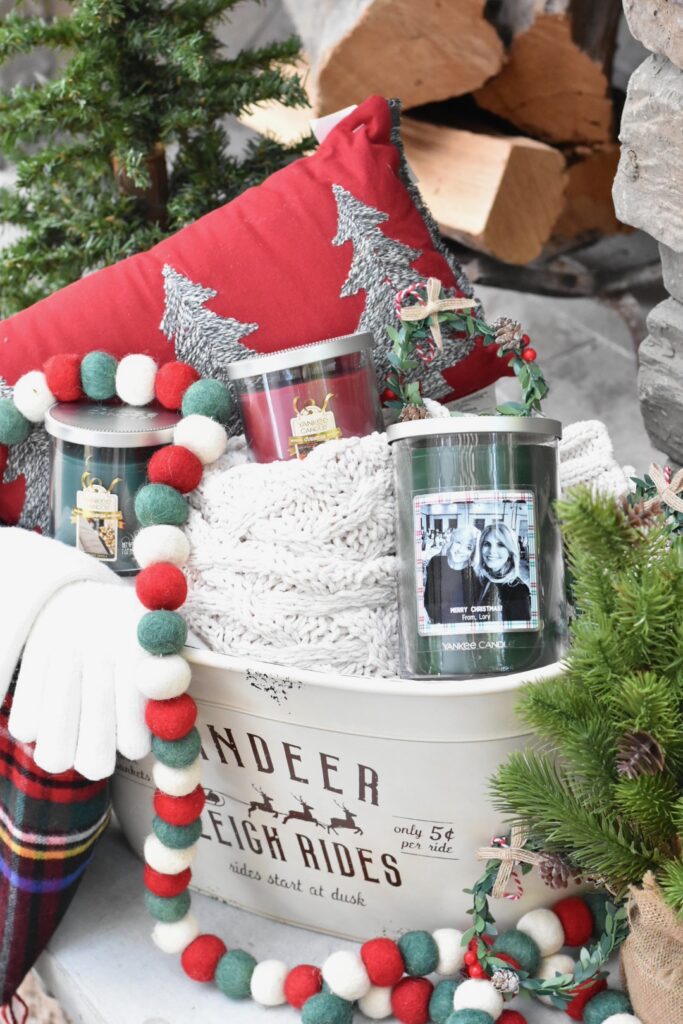 How to create a unique, thoughtful and cozy gift basket for the holiday season:
1. Start with cute tin, crate, tub or box
2. Add some elements tailored to the recipient: maybe it's a blanket and a good book for someone who likes to cuddle up by at home; perhaps it's a mug and hot cocoa mix for those who like to keep warm; or sugar cookie mix with whimsical sprinkles for those to like to bake.
3. Create a personalized candle with a special message in the recipient's favorite scents.
4. Add a few decorative ornaments.
Here's another way to put together a Christmas gift basket that includes some items for easy entertaining (small gatherings will be popular than ever this year!).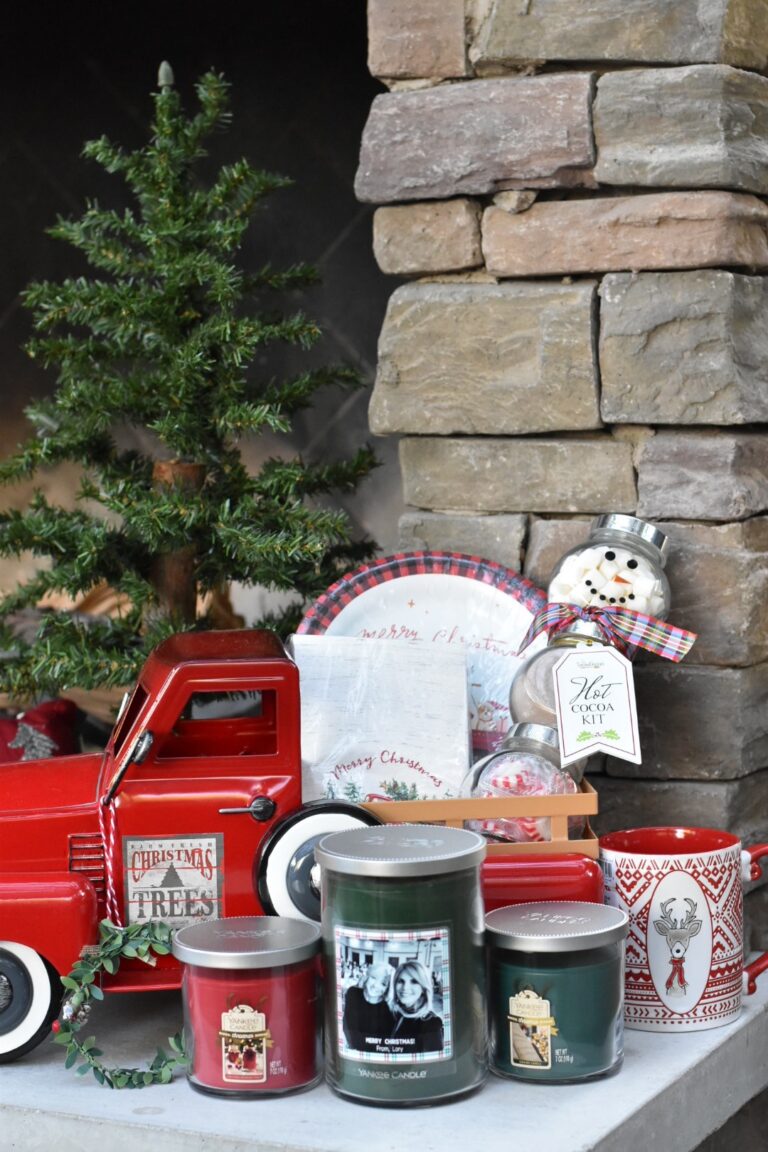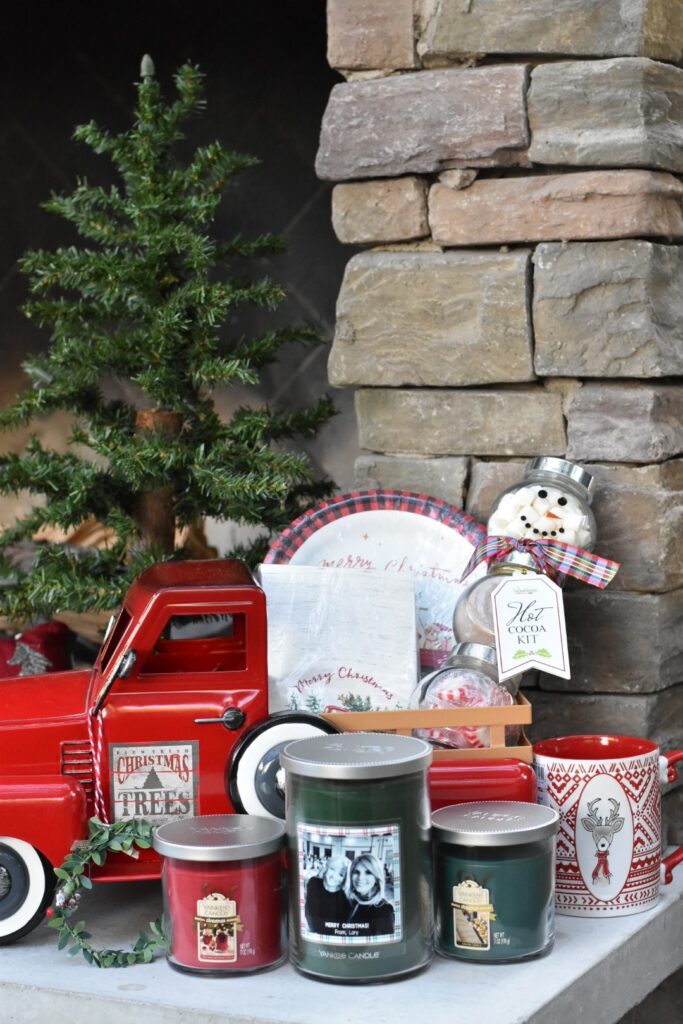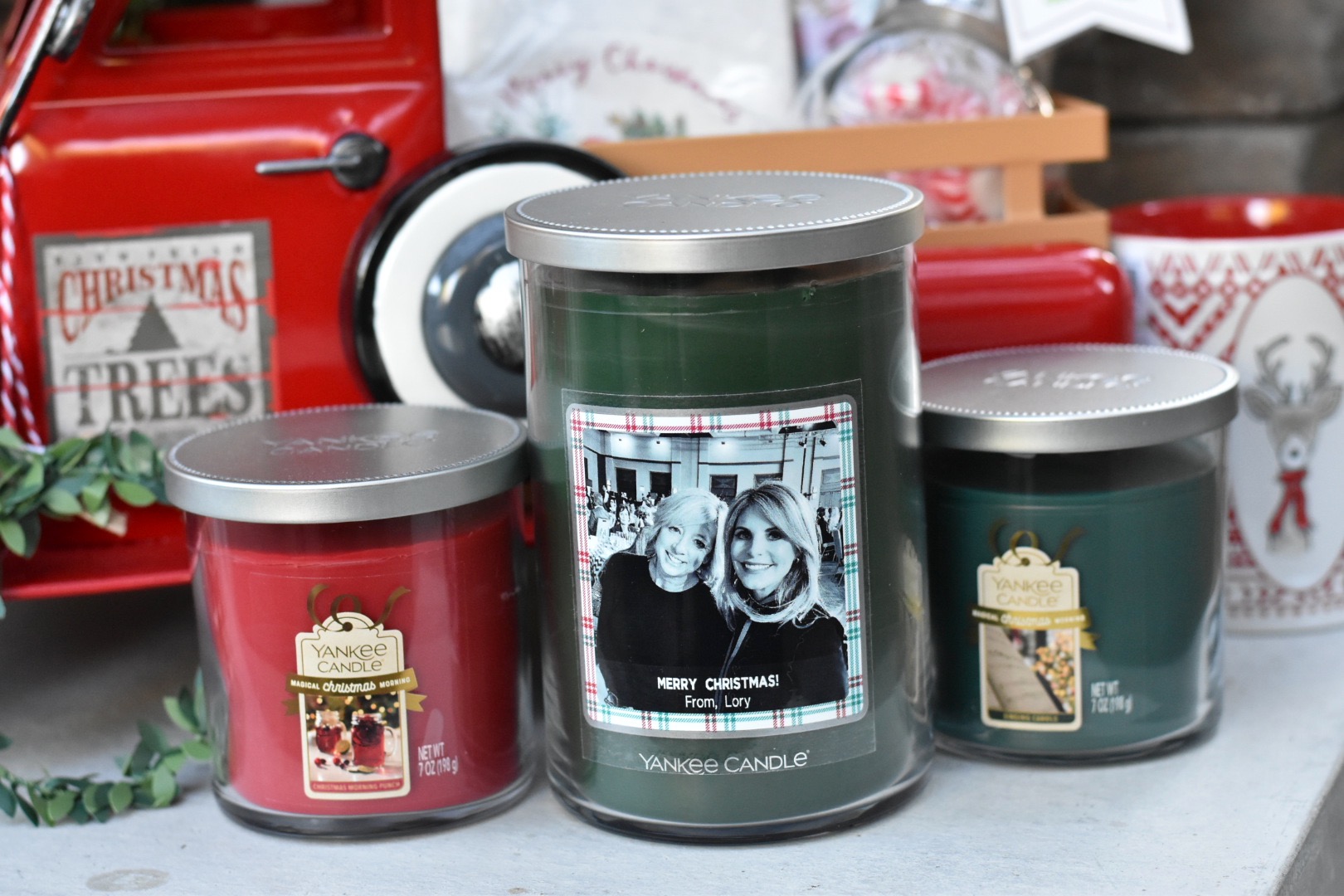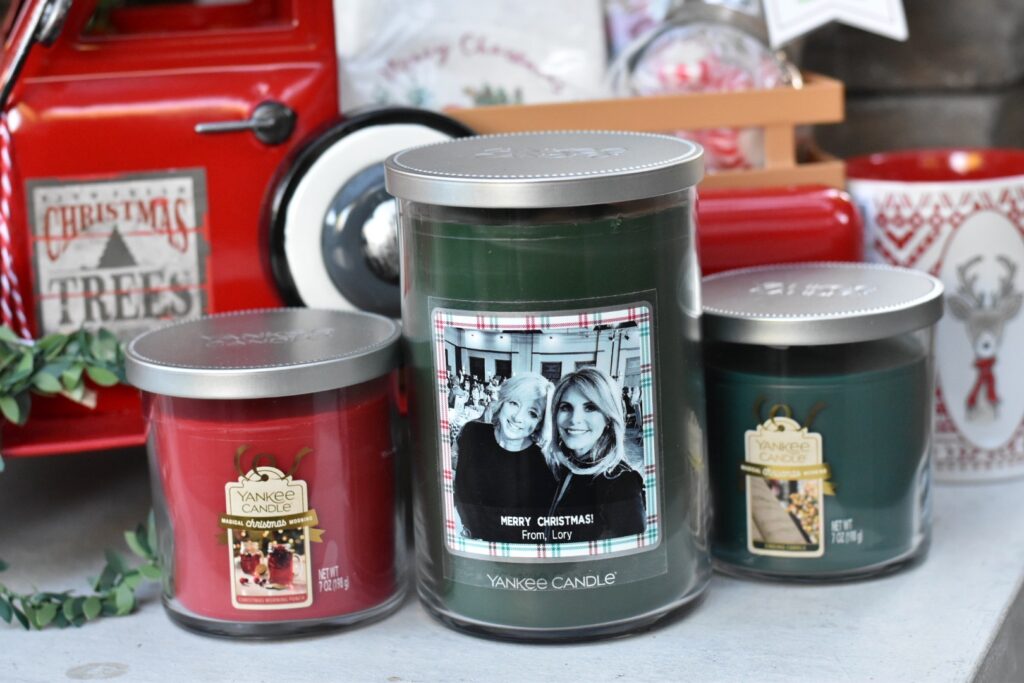 Here's what I've included in this gift basket designed to help stock up for entertaining:
Paper plates for desserts
Guest towels for a powder bathroom
A cute holiday mug
Hot cocoa mix
A variety of holiday Yankee Candle fragrances, including a personalized candle
Mini-wreath ornaments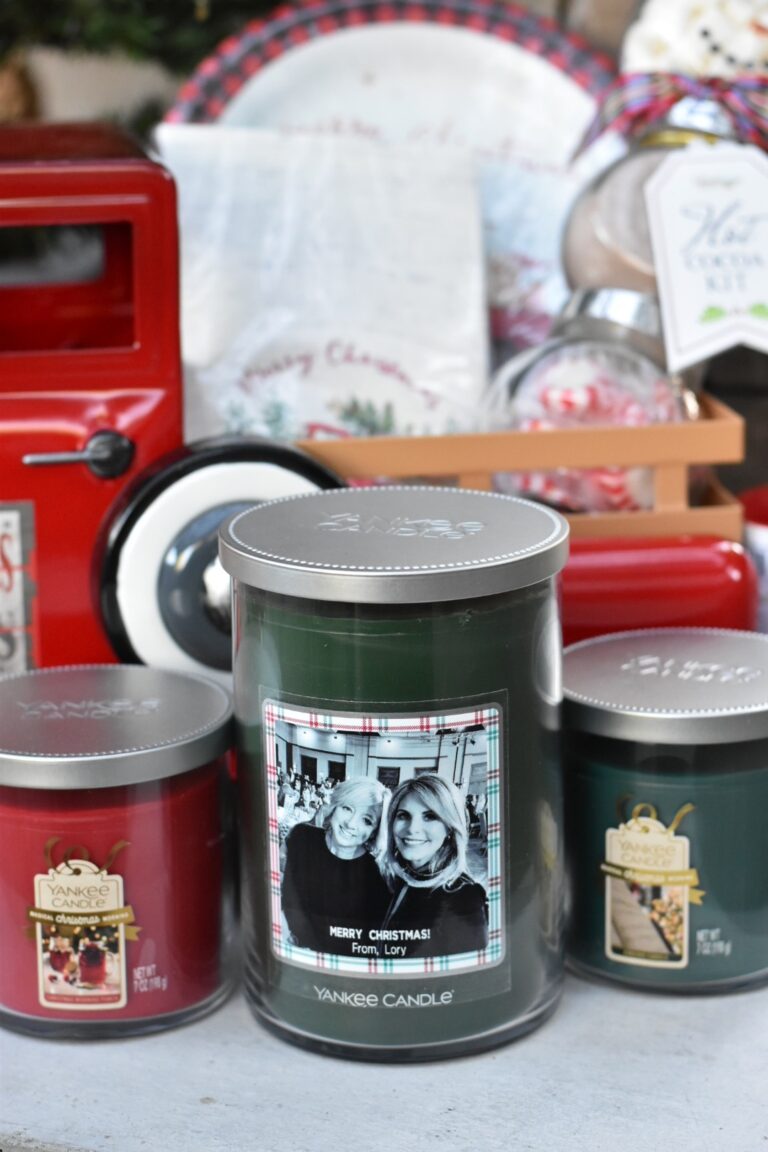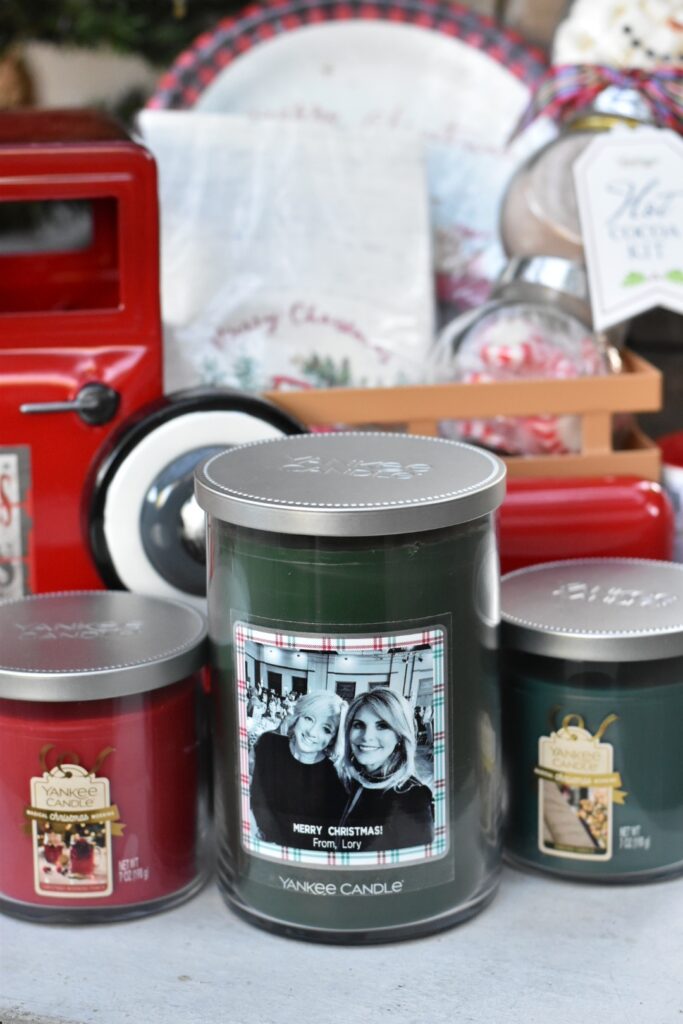 Thanks for visiting – I hope you enjoyed seeing several ways to put together a festive, yet unique, Christmas gift basket for your friend, family, or loved one.
This post created in collaboration with Yankee Candle.