For quite a while, I had been searching for the perfect tablecloth that I could use year-round. I finally found this one, and although I wasn't sure it would meet every one of my strict requirements, I think it will stand the test of time. The inaugural tablescape was this blush and eggplant table setting that I created with everything I already owned – a good indication that it was a good purchase!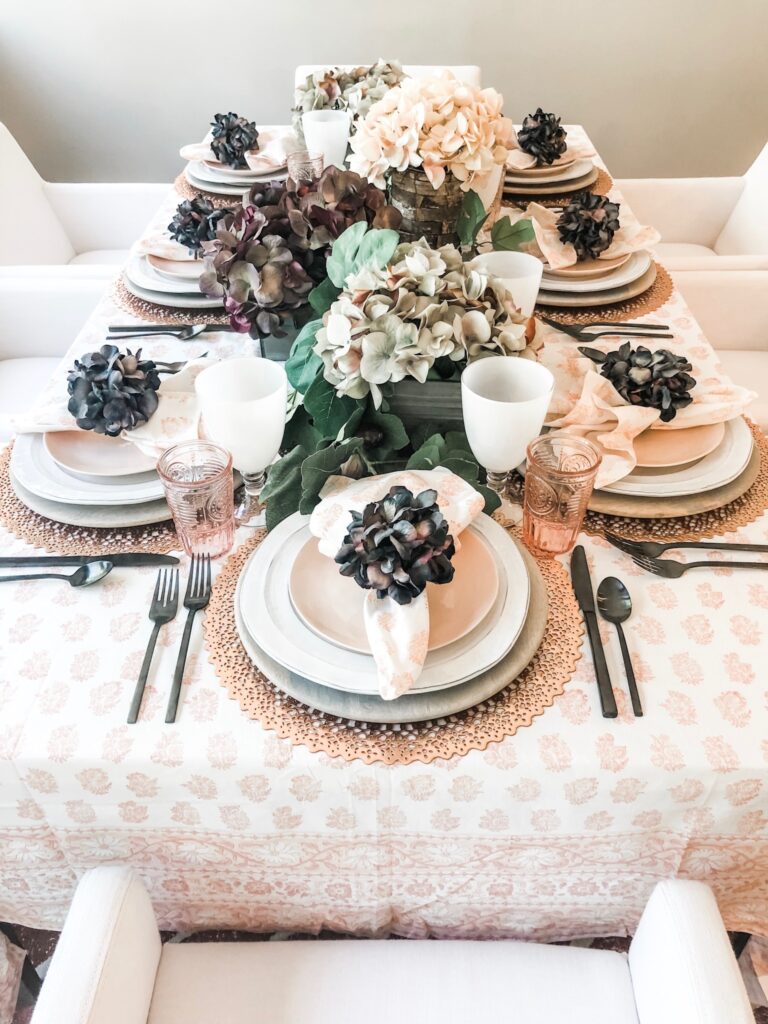 Shop the table setting here:
My requirements were that it had to be a soft fabric blend so that it draped down to the floor beautifully; it had to have a subtle pattern for interest; it had to be light in color to use with both white and dark dinnerware; and it had to be versatile enough to transition into every season.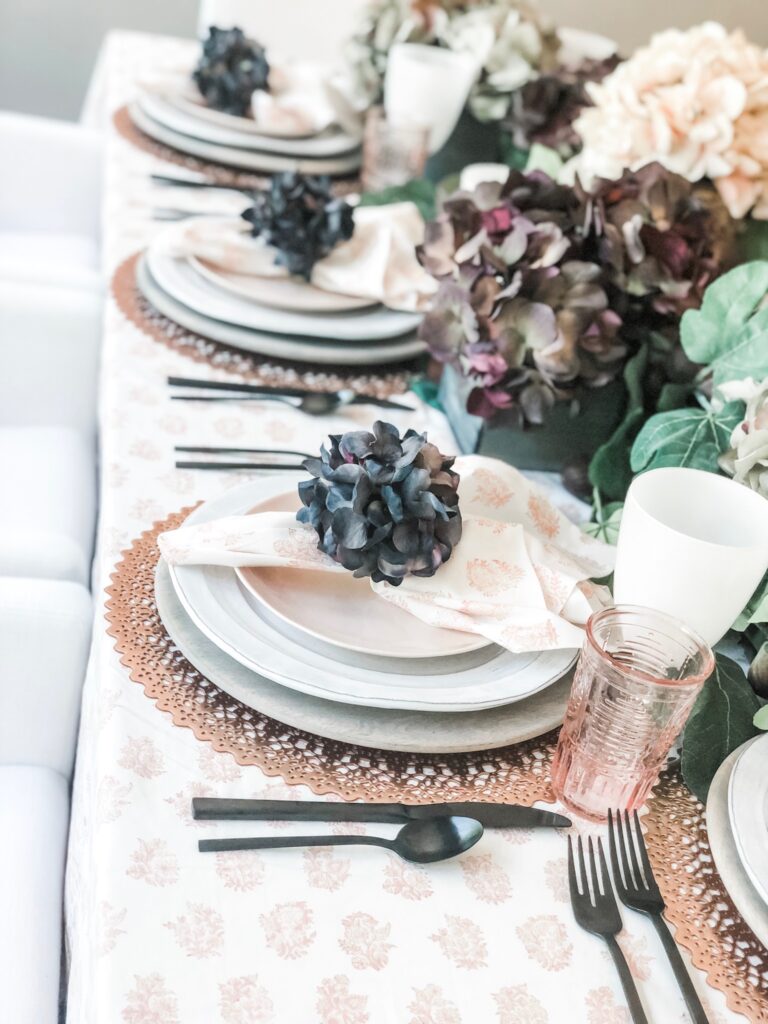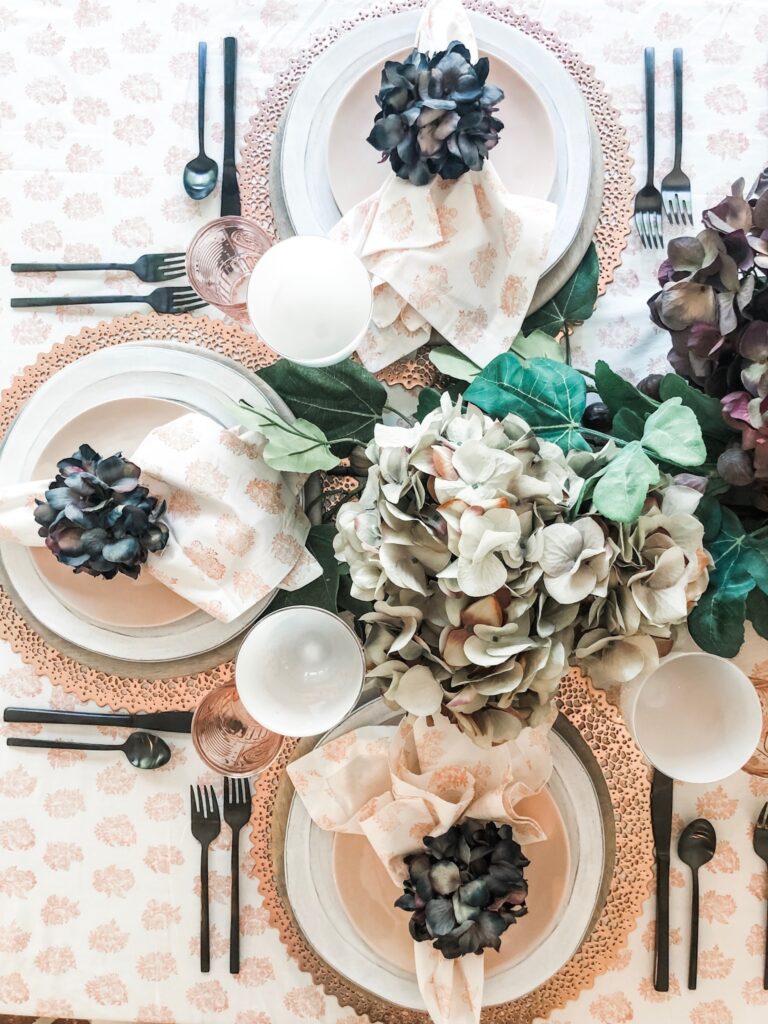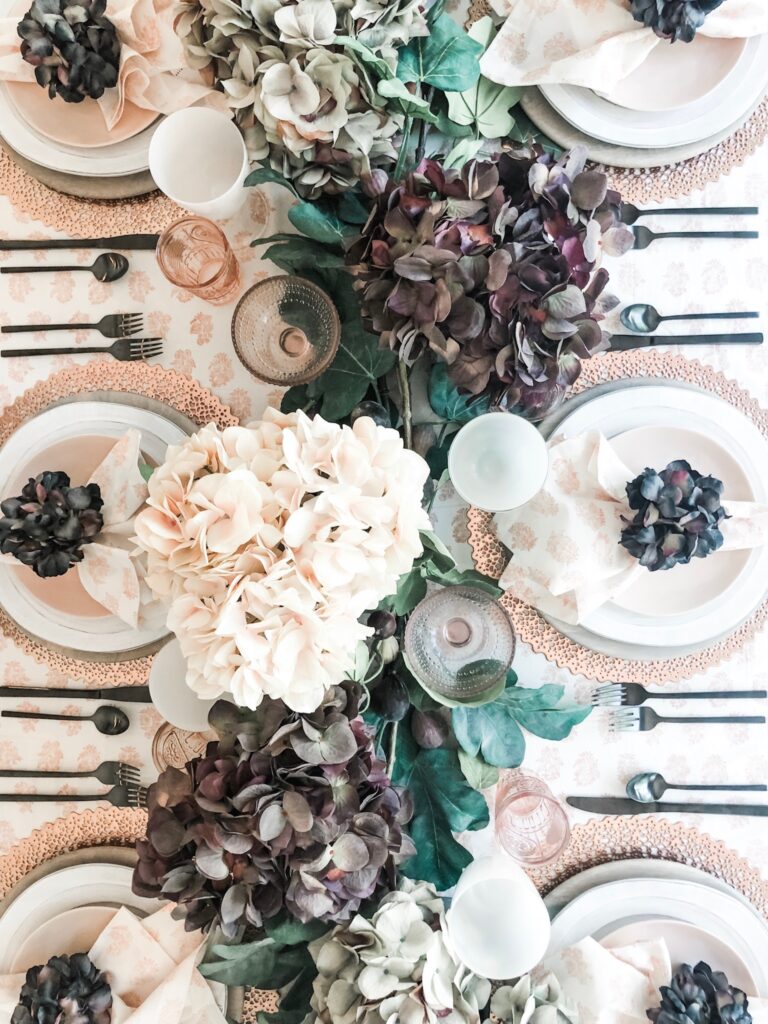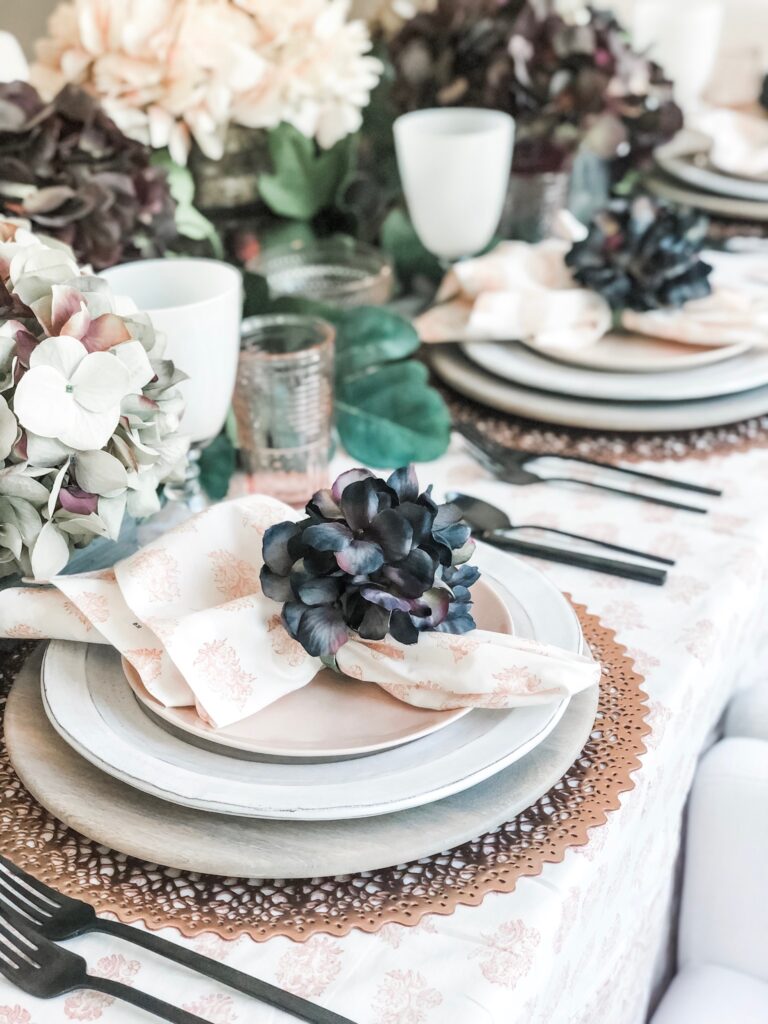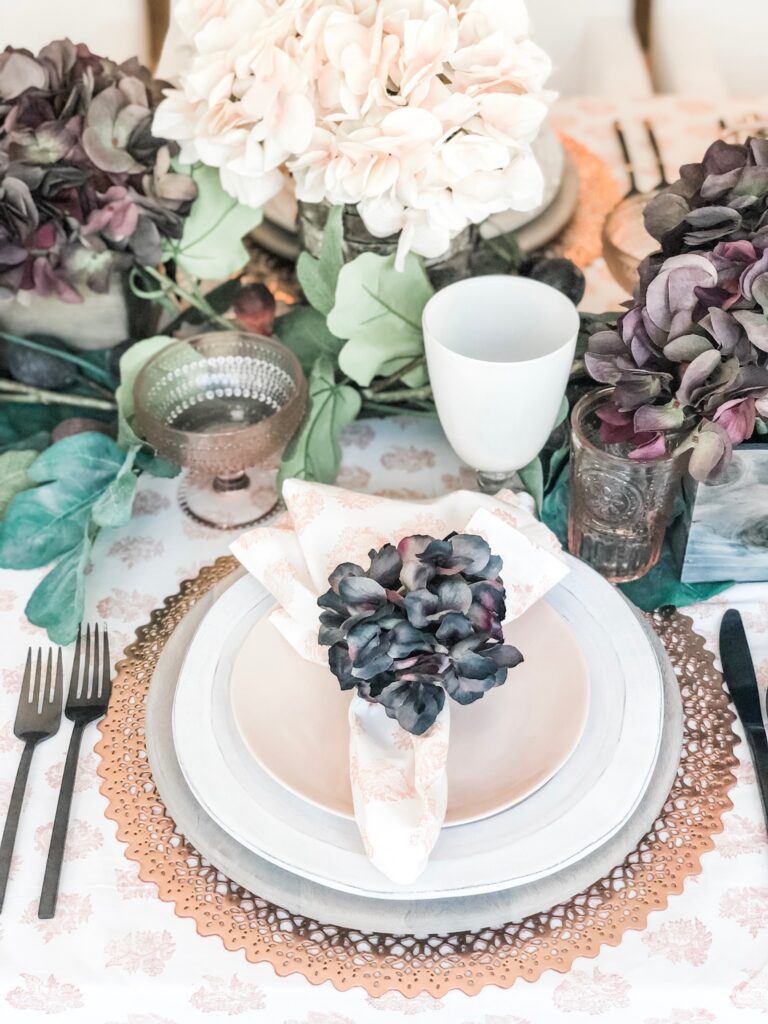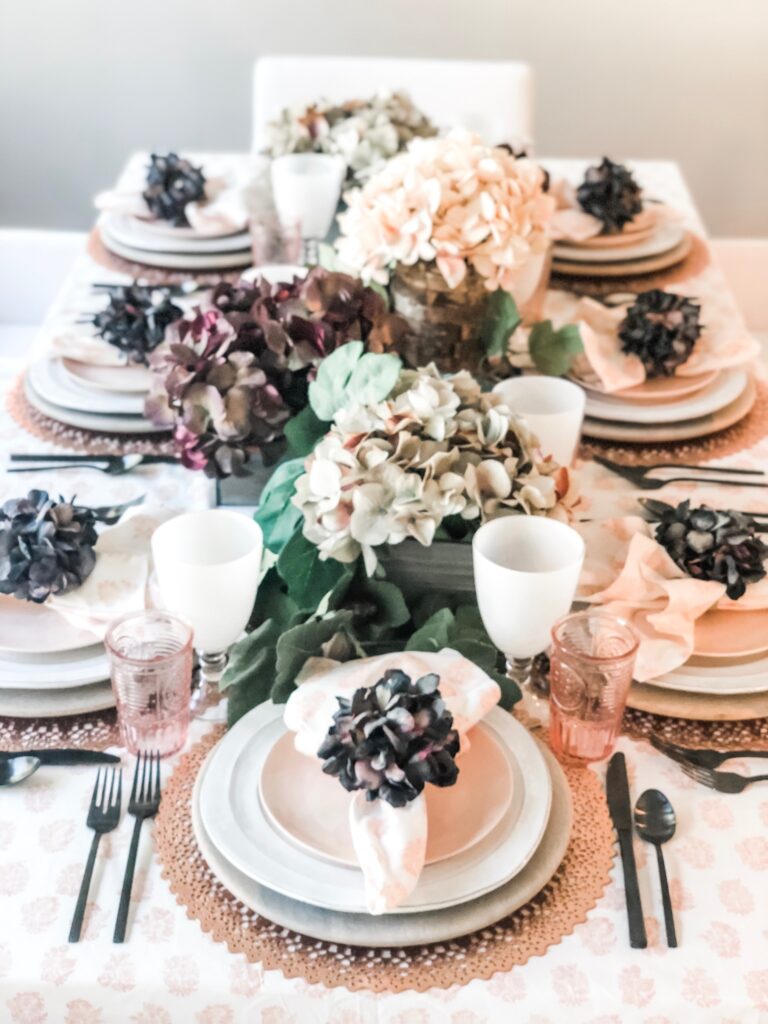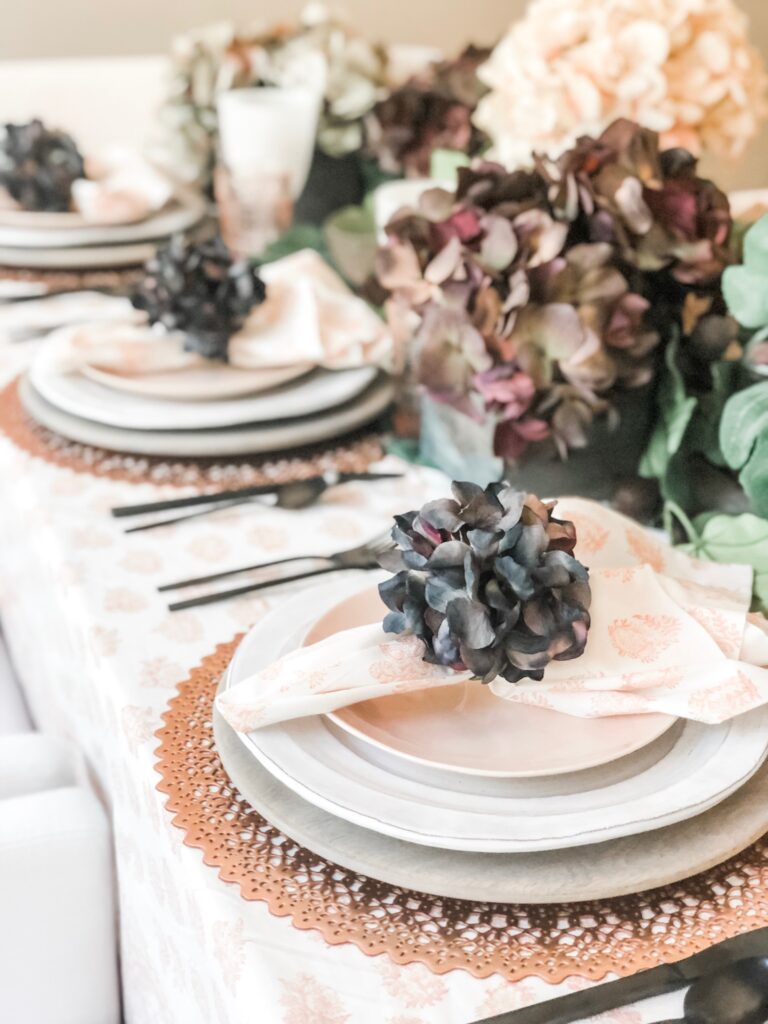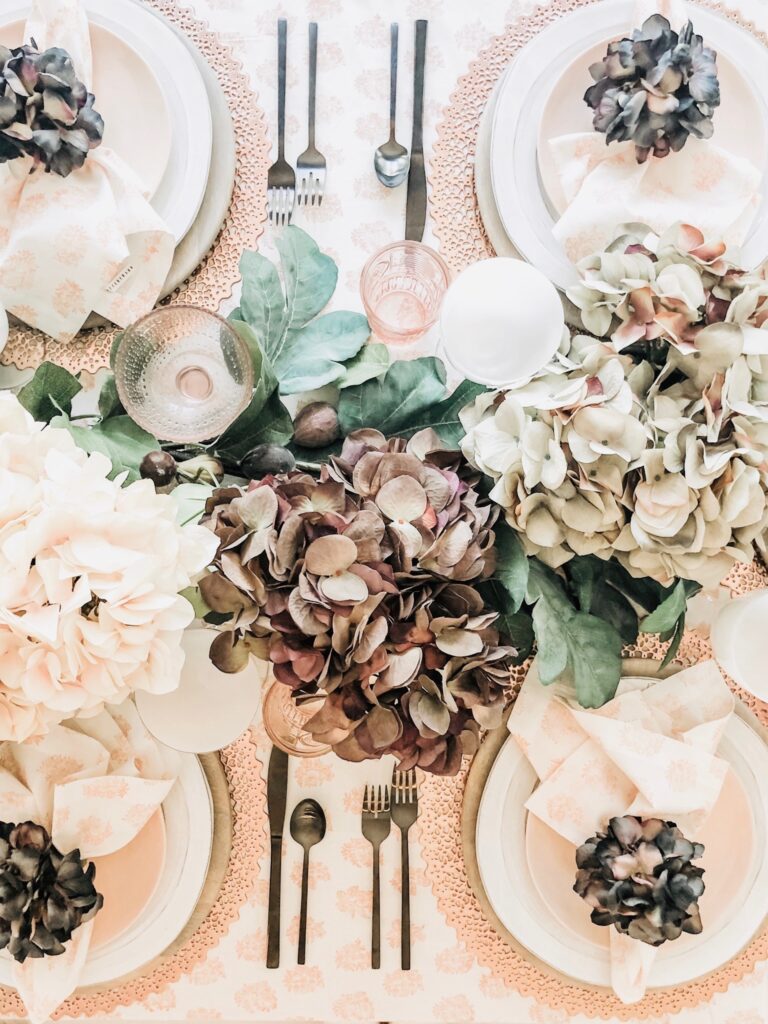 For another look at how I used blush table decor, check out my post on a White and Blush Poolside Table